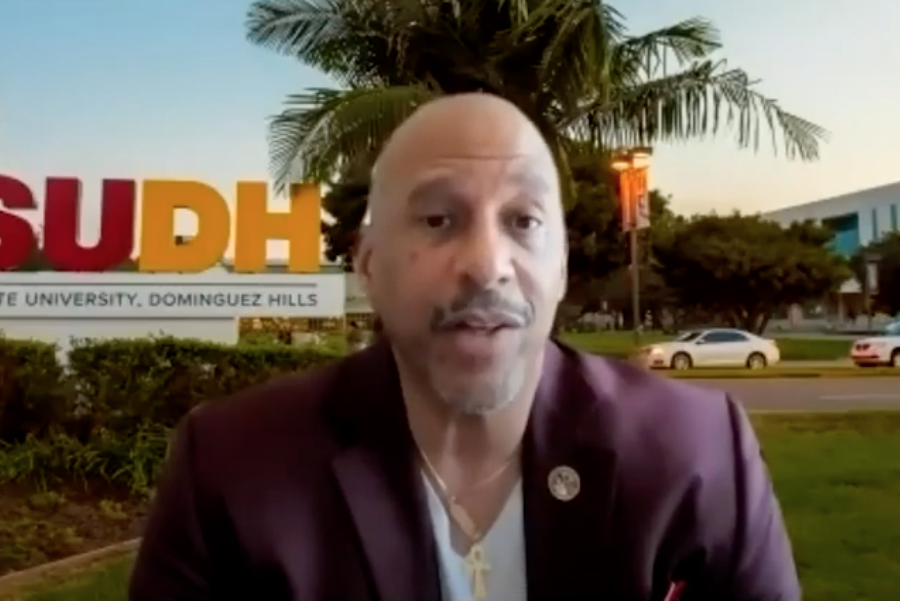 Speakers from Uber Air, LA-based Xos Trucks, CA-based Ampaire Inc. (electric planes), Formula-E racing, and LAEDC discussed the major advances underway in electrification of transportation, as well as the needs of the industry from a workforce development perspective.
Sponsored by California State University Dominguez Hill (CSUDH), and powered Center for a Competitive Workforce (CCW) and by LAEDC's e4 Mobility Alliance, the event was conducted virtually on Zoom with about 200 attendees, representing seven countries.  CSUDH president Dr. Thomas Parham kicked off the proceedings.
Alejandro Agag, Founder/Chair of FIA FormulaE, Founder/CEO FIA ExtremeE, discussed Formula E (electric) racing, which only a few years ago seemed like an "outlier" event but has gained momentum rapidly and is now expanding into Extreme-E, an electric offroad race, which will serve to popularize electric SUVs, which is important as so much consumer demand has shifted to SUVs in the past decade, creating an opportunity to reduce emissions through SUV electrification.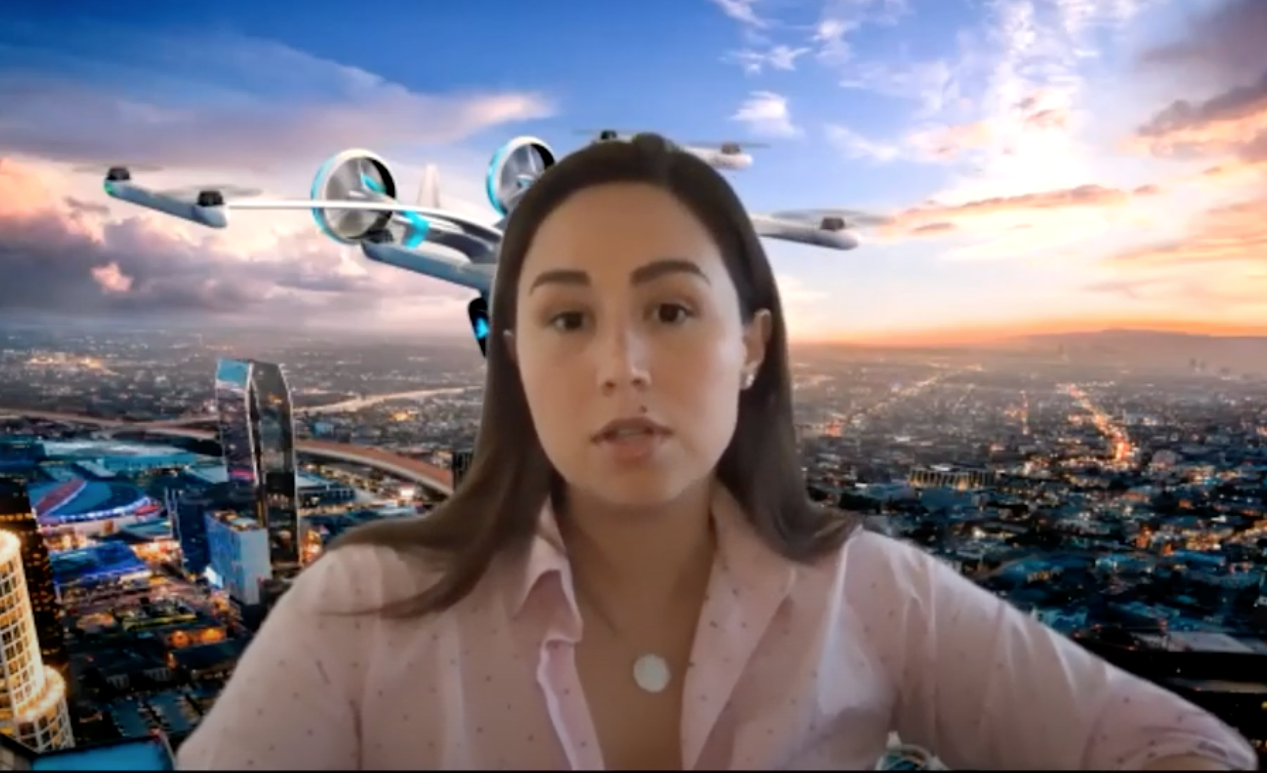 One of the more captivating presentations was from Megan Prichard, GM and Launch Manager for Uber Air, which plans to make Los Angeles one of its rollout cities in 2023 for the Vertical Lift & Takeoff (VTOL) taxis that will change commuting patterns into a 3D matrix of ground and air solutions.  She emphasized the lower costs, higher safety, lower noise and inherent green (electric) nature of the new VTOL aircraft, compared to helicopters for example, which will be keys to adoption and success of the program.
Susan Ying of Ampaire talked about the changing dynamics of air travel in the post-COVID world, which favors the smaller, regional passenger aircraft that Ampaire is producing.  The California company has been reaching great milestones this past year with successful flights of the electric aircraft, and is continuing to innovate and improve its product range and capabilities.  Susan thinks that more point-to-point travel to smaller cities (rather than a hub-and-spokes model of changing planes at hub airports) will be a new trend, which will support the product design direction of Ampaire.  Those who follow local innovation will know that Ampaire "took flight" as a startup at LA Cleantech Incubator some time ago.
Giordano Sordoni of Xos Trucks talked about the company's local roots and fast growth, and one of their target markets: medium distance parcel delivery vans.  Parcel delivery has grown rapidly in the current COVID-19 pandemic, and the market is poised for fleet purchases of electric vehicles.  Xos is developing numerous electric truck platforms, and is particularly able to serve this medium-duty parcel truck category, in production now.  Xos is manufacturing electric trucks that transport products at a lower operating cost, with greater reliability and simplicity, and in the most environmentally sustainable manner possible.
Tyler Laferriere, LAEDC associate economist presented findings of the recent LAEDC report on the EV industry in California, noting the strong jobs forecast and competitive advantages California has developed in the research, design and manufacture of EVs ranging from cars to truck, buses and beyond.
LAEDC's Judy Kruger hosted the event, and oversees LAEDC's e4 Mobility Alliance, dedicated to advancing the local industry cluster of advanced transportation companies in both electric and autonomous vehicles.
Susan Ying, SVP Global Partnerships, Ampaire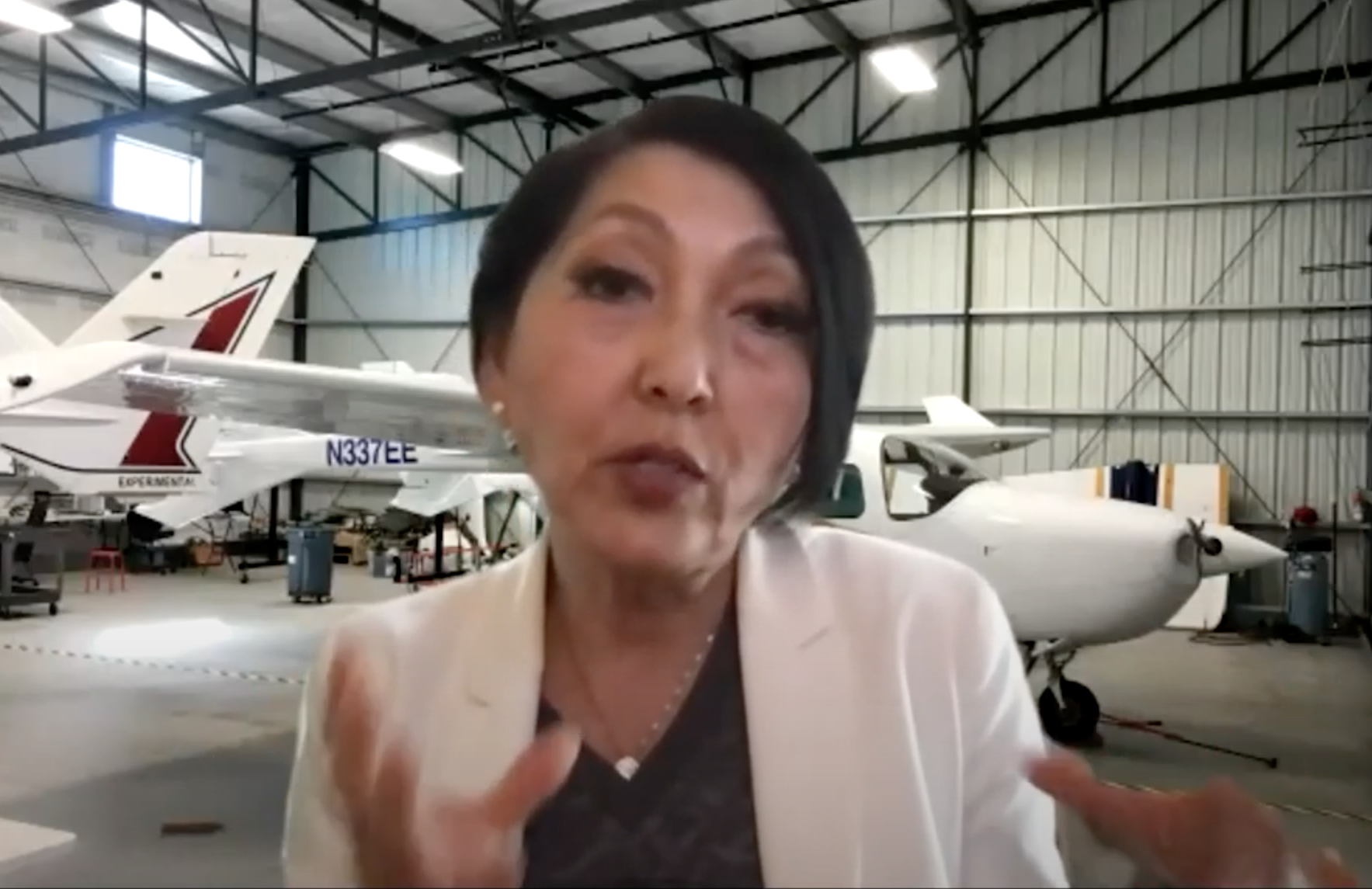 Giordano Sordoni, COO and Cofounder, Xos Trucks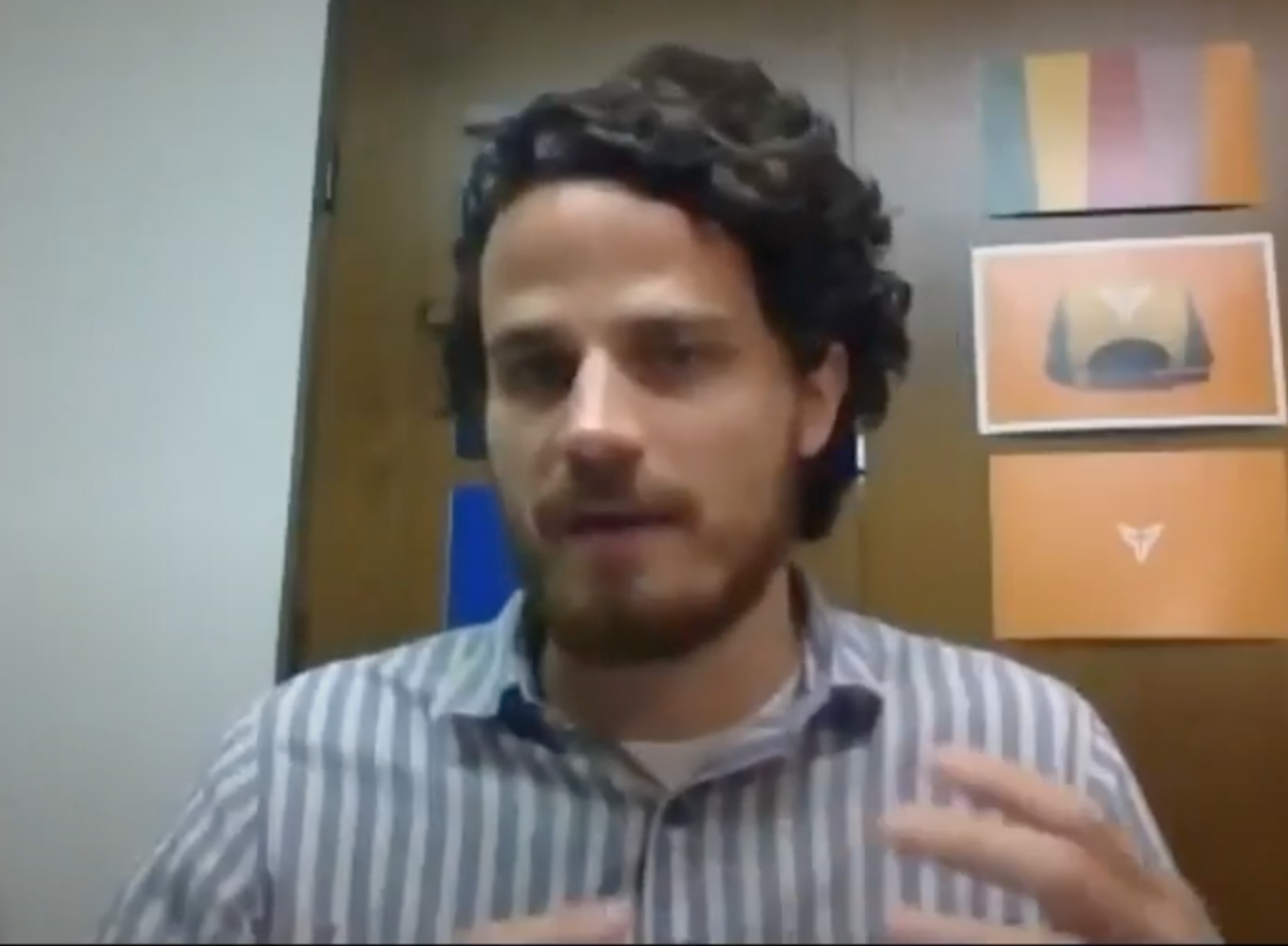 Alejandro Agag, Founder/Chair of FIA FormulaE, Founder/CEO FIA ExtremeE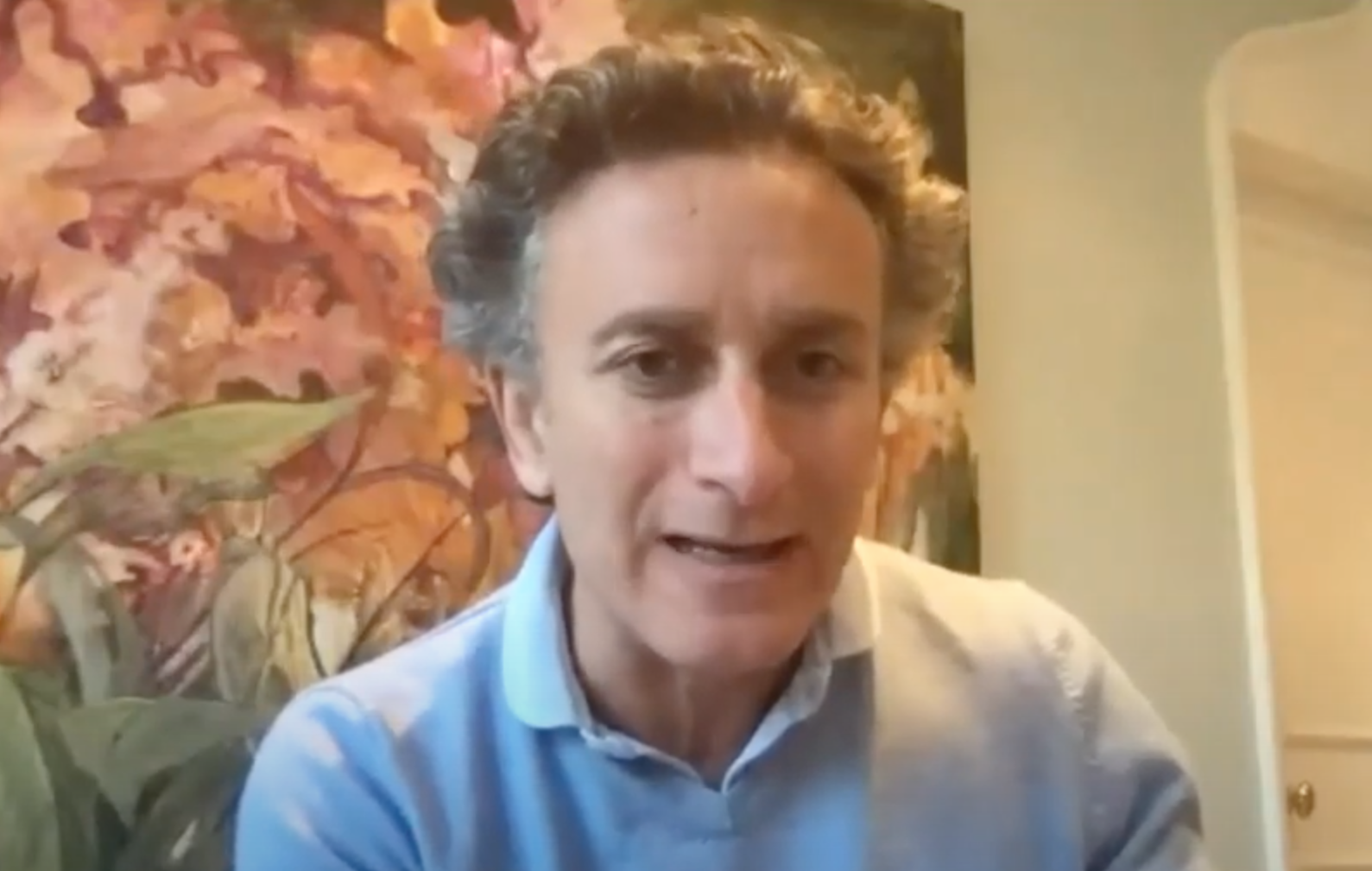 LAEDC Future Forum, May 6, 2020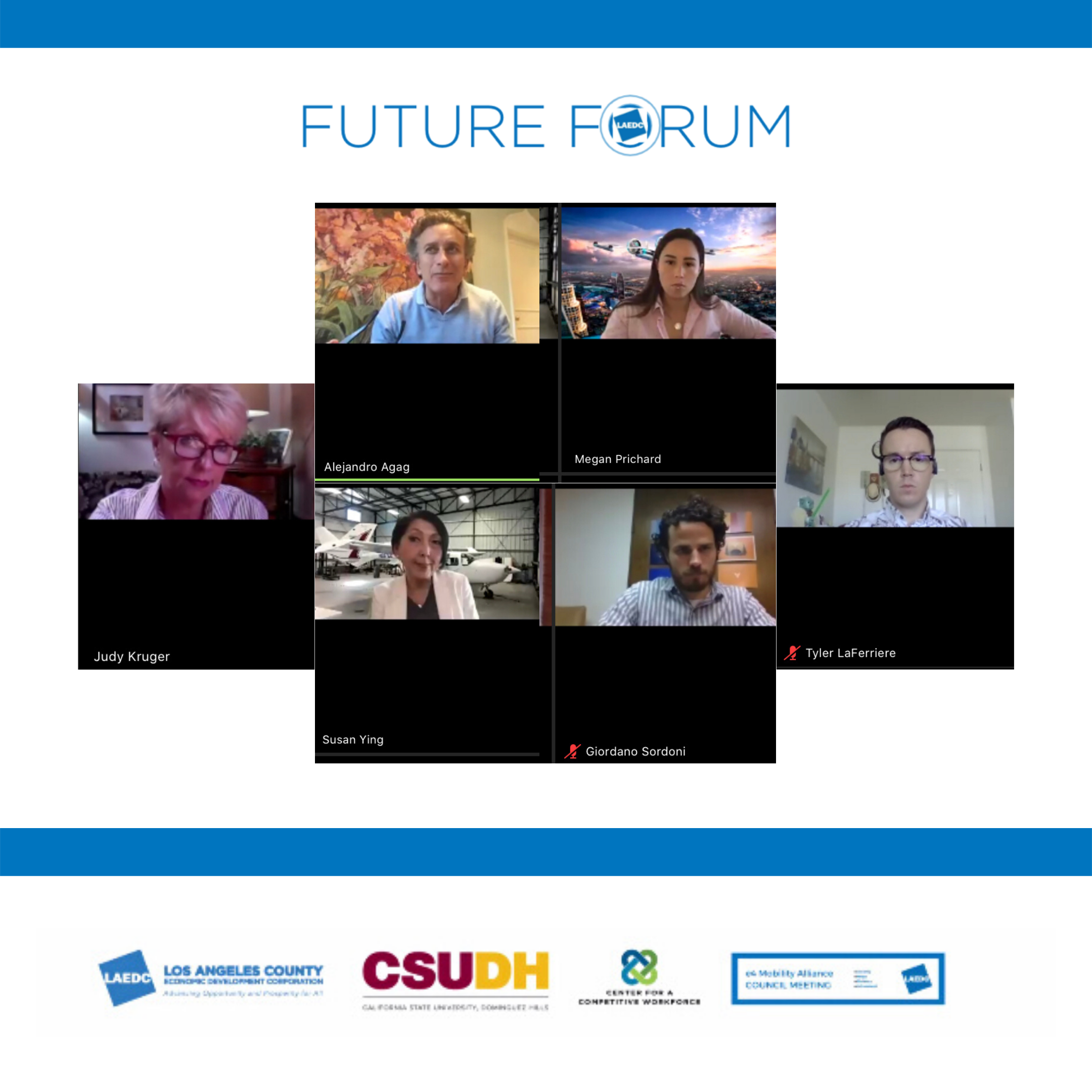 FIA Extreme E is a newly created racing category to popularize electric SUVs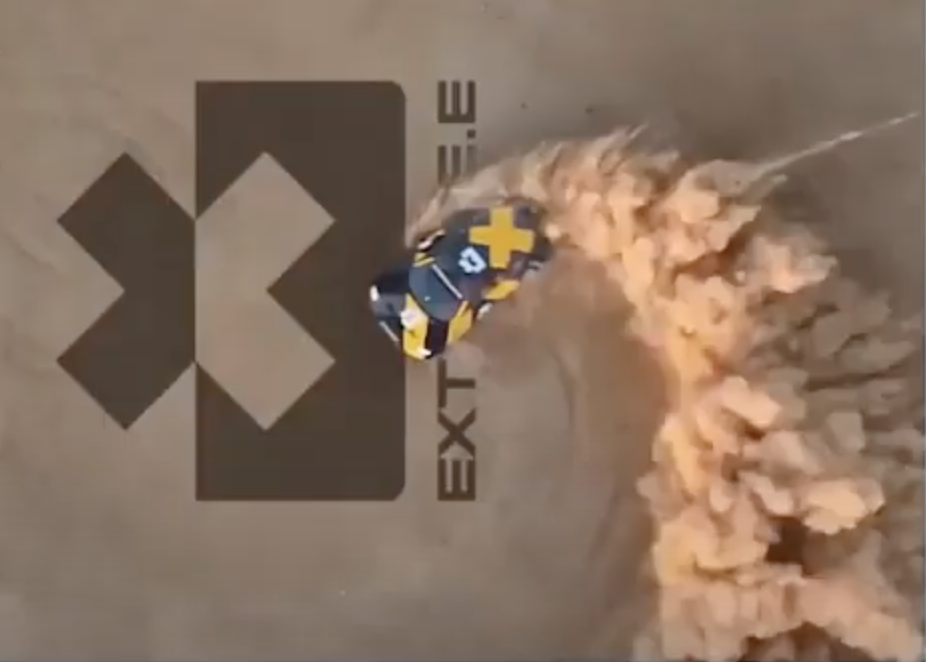 Megan Pritchard, General Manager and Launch Manager at Uber Air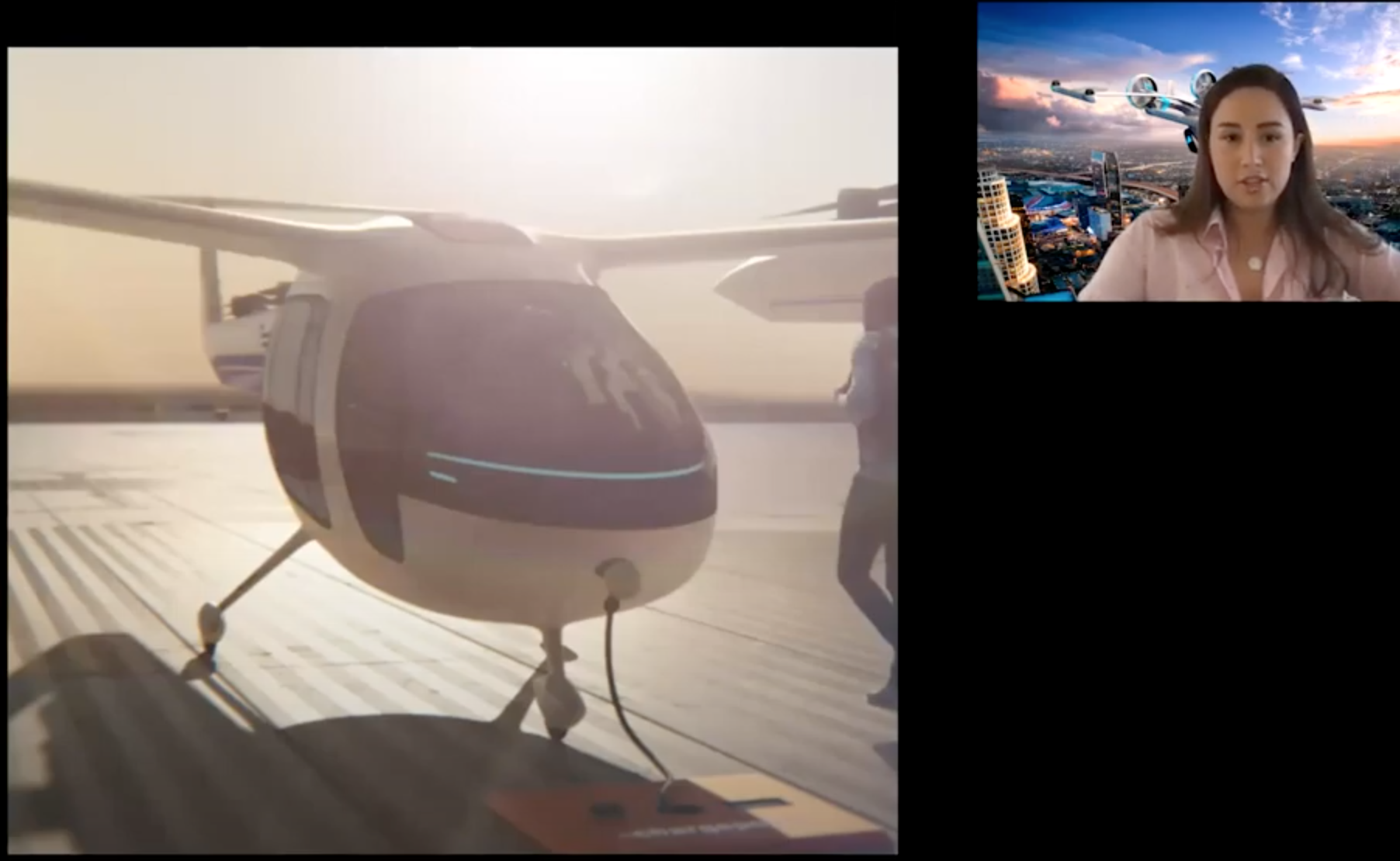 Judy Kruger, LAEDC Senior Director of Industry Development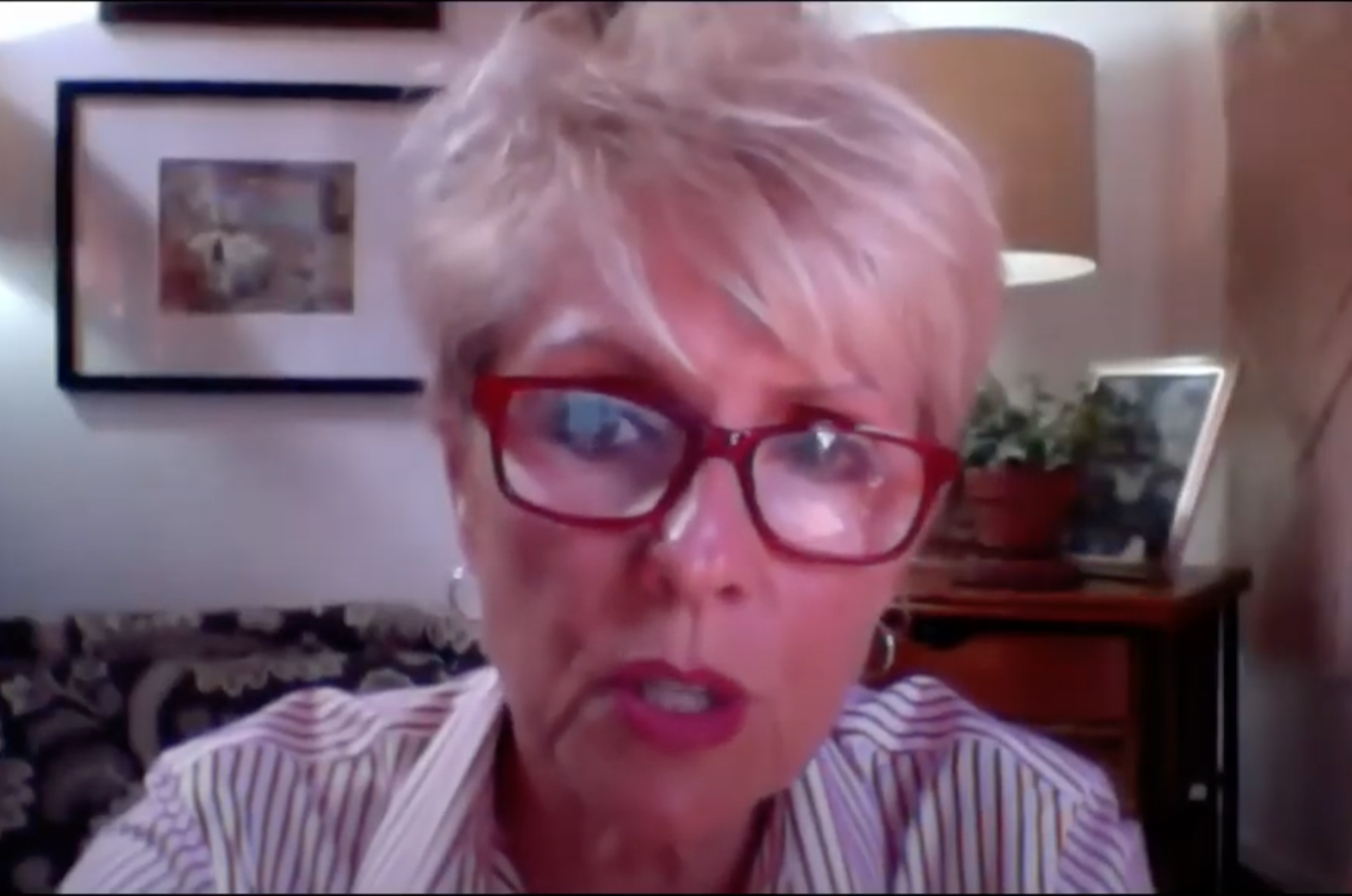 Tyler Laferriere, Associate Economist, LAEDC discusses the LAEDC report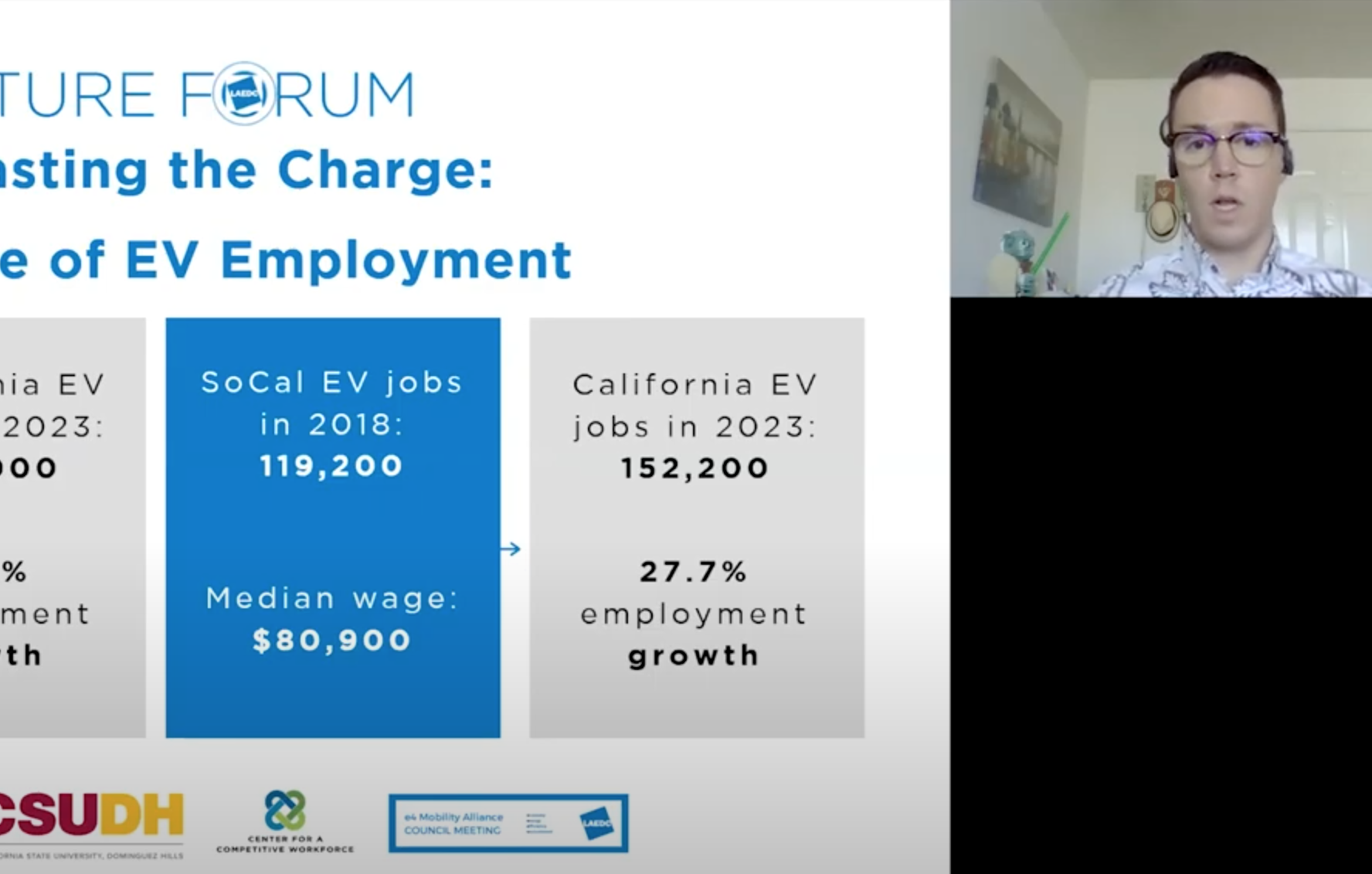 Workforce Development
A key part of the discussion, sponsored by CCW, was the workforce needs in the electric transportation industry.  The panel of speakers, several of which are local companies, indicated there is need for skills and competencies all along the value chain, from design and engineering, to manufacture to facility management and construction.
There was wide agreement that there are needs for skills and experience in:
battery management systems or BMS (including design skills related to charging, cooling and thermodynamics, and charge/discharge optimization),
high voltage systems (400-800 volts) which are becoming increasingly common on EVs,
systems management and controls architecture for vehicle systems (EPUs and VCUs)
trade skills such as repair techs for working on EVs.
Susan Ying mentioned the need for a mindset of fast iteration and multi-disciplinary skills needed to integrate technologies as Ampaire designs and redesigns to refine products.
Megan Prichard also talked about the needs for manufacturing talent, because some of the VTOL vehicles have manufacturing links in the Los Angeles area.  She also discussed the need for battery scientists, and jobs along the entire value chain, including pilots, staffing at skyports, and infrastructure construction jobs as these skyports are built.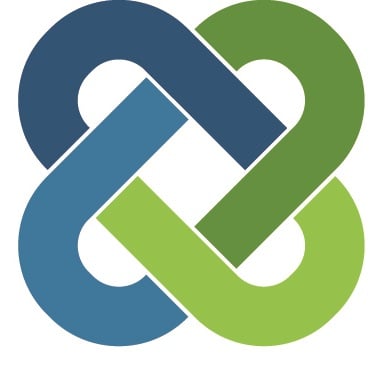 If you are involved in workforce development, especially if you are part of the community college system, please visit the CCW website to gain insights about the future of occupations, the demand for skills, and ways to align talent development with the emerging needs of industries in the Los Angeles region.
Uber Air accessibility via the app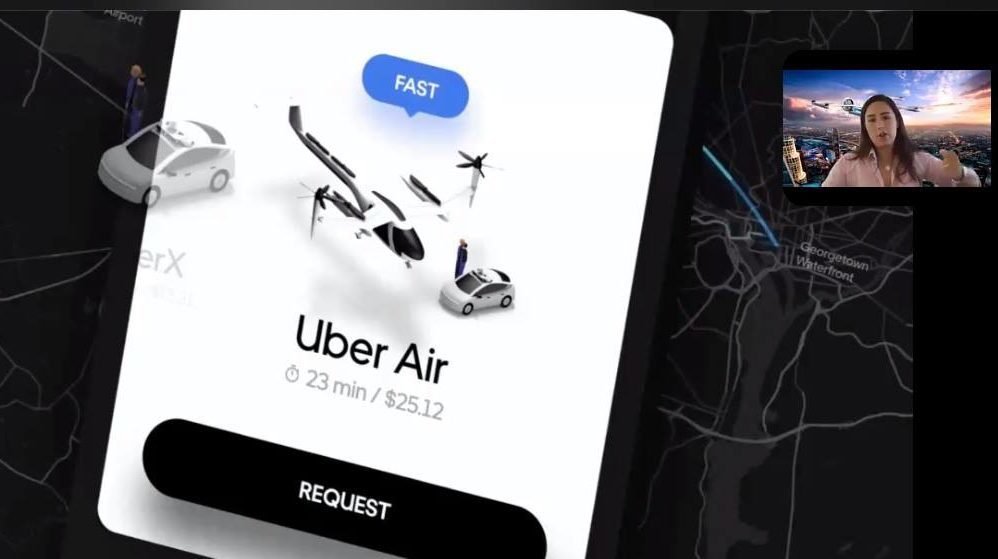 Ampaire electric passenger aircraft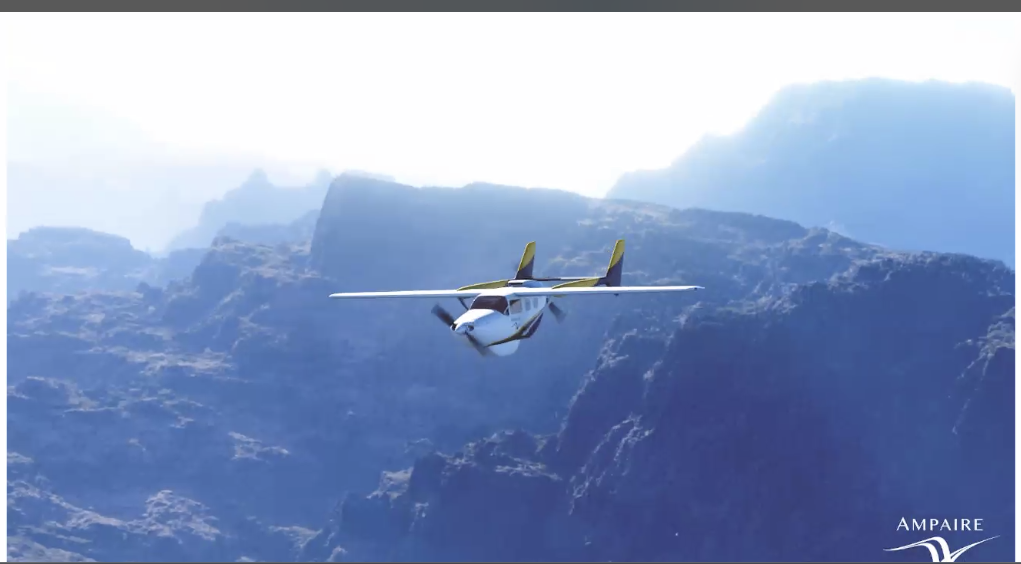 LAEDC would also like to make you aware of its business assistance resources and consulting, provided at no cost to help small businesses and nonprofits — and the local EV industry — navigate the economic crisis of COVID-19.
Click here to learn more:  LAEDC.org/coronavirus
LAEDC is a 501c3 public-benefit nonprofit, dedicated to collectively advancing opportunity and prosperity for all the residents of Los Angeles County.  Support our mission by contacting Elsa.Flores at LAEDC, [email protected]