Stephen Cheung was recognized by LA County Supervisor Hilda Solis in February, for his continuing and dedicated service to the community.  She remarked that Stephen has been instrumental in economic development progress for the county, attracting international businesses and jobs, thus enhancing employment opportunities for the countywide region.  This describes LAEDC's mission well — our work is about people and the opportunity they have to live a good life.
In the picture below, Stephen and Hilda Solis are joined by World Trade Center-LA (WTCLA) board members Alice Gao, the Senior VP and Head of Commercial Banking for ICBC and Steve Bash, the Senior VP and Manager of International Banking and Trade Finance Division at City National Bank, along with Mike Smith, Director of International Trade at WTCLA.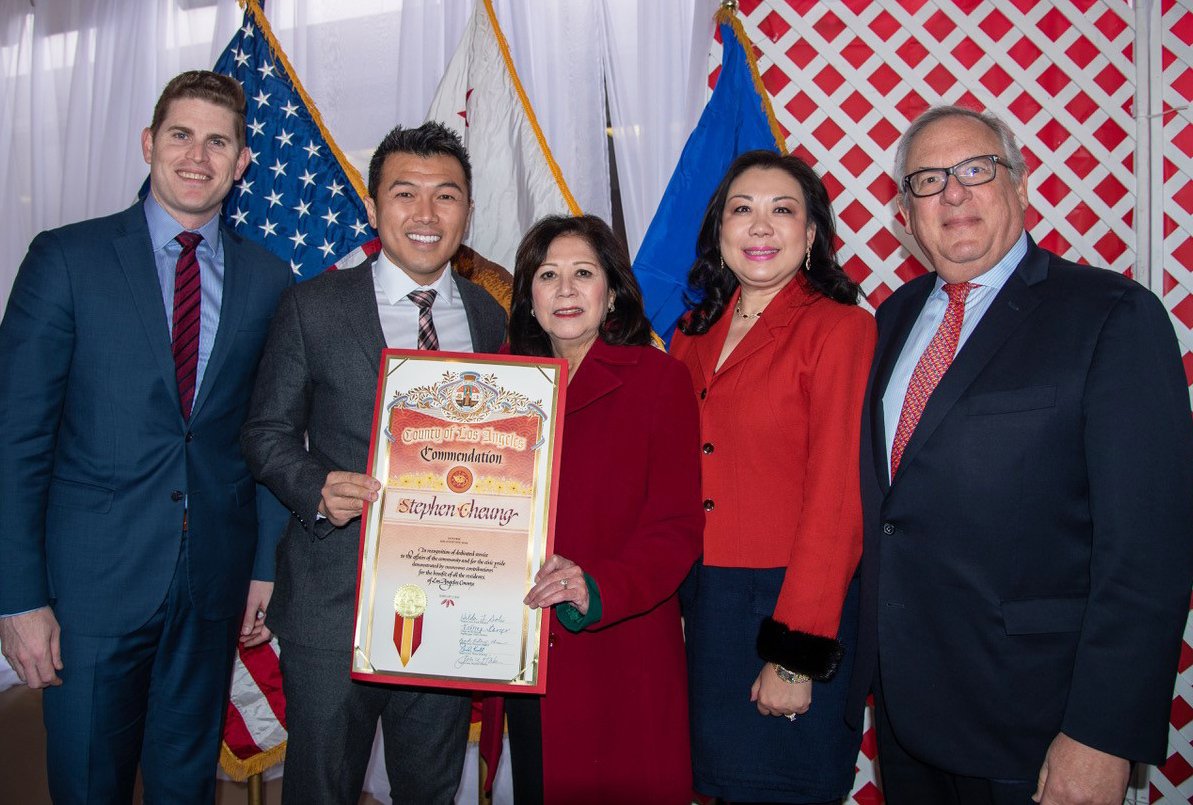 Stephen continues to take on a greater role at LAEDC, now serving as Executive Vice President, in addition to his role as President of WTCLA.  Meet him at LAEDC's Economic Forecast on February 19th.