Eric Rowen of Greenberg Traurig, LLP completed his term as LAEDC Chair on June 30th, but he continues his long tradition of service to LAEDC, and for that, all the LAEDC staff thank him.  He shared a few thoughts with members at the LAEDC Summer Mixer, as he welcomed Dr. Dianne Harrison, president of Cal State Northridge into her new role as LAEDC Chair for the 2019-2020 fiscal year.
---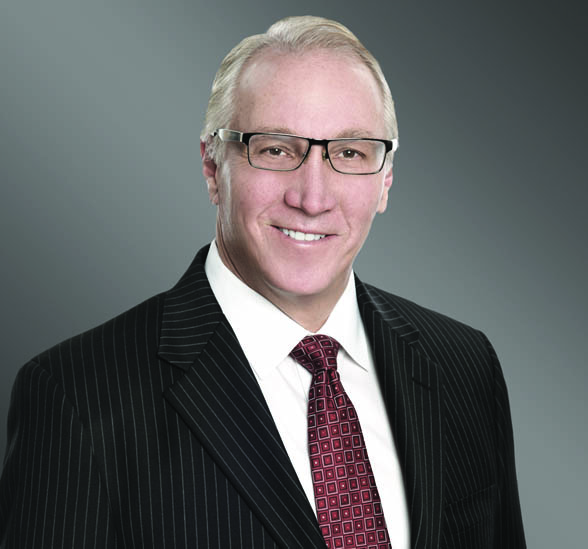 All, it has been my great privilege to serve the LAEDC as its Chair this past year, and help to fulfill the vision and mission of increasing economic opportunity and regional prosperity for all.
As many of you know, it is my fervent hope that, this coming year, the LAEDC will obtain funding to endow an LAEDC led Southern California Economics Institute and secure a highly recognized chief economist, in order to catapult the LAEDC to the forefront of every policy discussion by government, education and industry, which is where we belong, in keeping with our public-benefit mission.
I also want to remind you all that funding our mission is high on our list for this upcoming year, and hope that all of you will support our upcoming calendar of events, especially the Eddy Awards, this year honoring Phil Washington of LA Metro, Citi, and CSU Dominguez Hills.
I want to share several things to cheer about from this past year, including –
Our efforts with California SmartMatch, a new program delivering great value for our partners, and helping to connect businesses in our key industries with local suppliers, capital, procurement opportunities and more;
Our business assistance team's tremendous success in substantially exceeding goal on job creation and retention;
LAEDC's bioscience implementation plan produced for the county, which is driving much of their action to support jobs growth in the bioscience industry, and LAEDC has also celebrated other wins this year leading to bioscience jobs;
Our recent report on Community Colleges at a Crossroads as well as our labor/occupations reports, are helping our community colleges remain relevant and valued; and
Our Center for a Competitive Workforce (CCW) partnership, and our ongoing efforts with the CA Cloud workforce project and Amazon Web Services (AWS) Educate program, which align our 19 community colleges with industry to directly create well-paying career opportunity for students in line with industry needs.
These are but a few of the examples of LAEDC's thought and action leadership, as we strive to enrich and enhance the lives of the more than 24 million people living in the greater Los Angeles region.
And, as you can see, today, the convergence of education and the LAEDC's mission of attracting, retaining and growing job opportunity and prosperity has never been closer, which is why we are committed to education as the primary mechanism to address and resolve the workforce disruption that will be experienced because of the ongoing technological revolution.  It is for this reason that it is so important (and why I personally am so excited) to welcome our new board chair, Dr. Dianne Harrison, president of CSU Northridge (CSUN), whose leadership will be invaluable as we confront the challenges of the future.  Thanks to all our dedicated members and funders who make this work possible!
-Eric Rowen