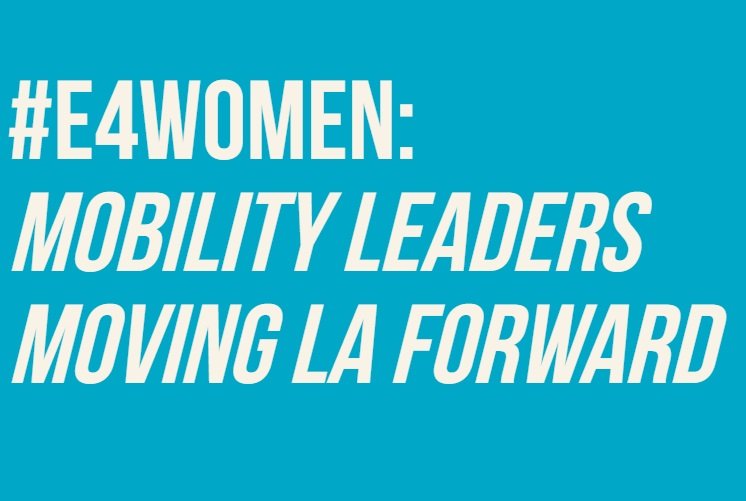 On August 15th, the e4 Mobility Alliance is proud to announce that women leaders in LA's Advanced Transportation industry will be convening and speaking about the future of new mobility.
Speakers include Lidia Yan, Co-founder and CEO at NEXT Trucking in Lynwood, CA, and Dr. Geeta Fisker, President and CFO of Fisker, the electric car startup in Torrance, CA.  Dr. Fisker is the only female president of a car company in California. The e4 meetings are significant industry events where market trends, supplier connections, and networking take place.  California SmartMatch is another program of the e4 Mobility Alliance, helping companies in this industry connect to procurement, capital, suppliers and more in pre-vetted matchmaking sessions.
Lidia Yan is Co-founder and CEO at NEXT, where she oversees the company's vision and growth strategies. With a background in logistics and ecommerce in the U.S. and China, Lidia recognized a market need for a simpler, technology-enabled marketplace to match freight with capacity.  In 2015, she founded NEXT as the first trucker-centric app and marketplace. Since then, she has led the company to 5x revenue growth, 150+ employees, 16K+ carriers, and $125M in funding.  NEXT was recognized as one of Forbes' 2019 Next BIllion-Dollar Startups, and Lidia has been a finalist for EY's Entrepreneur of the Year and awarded a Stevie Award for Startup of the Year.  Read an article in FORBES about NEXT Trucking and Lidia Yan: https://www.forbes.com/sites/alanohnsman/2019/07/16/next-trucking-lidia-yan/#631f8d1a13ea

Dr. Geeta Gupta-Fisker is co-founder, president & CFO of Fisker Inc. – an advanced e-mobility and automotive technology company founded in 2016 with the mission to develop world-class, emotionally-compelling vehicles featuring the most forward-thinking automotive technologies in existence. A dedicated entrepreneur characterized by her persistence, attention to detail and innovative vision, Geeta's leadership is rooted in a passion for financial engineering and deal structuring.  With 20 years of experience in technology as a scientist and in finance as an investment professional with a strong background in equity and structured debt finance – Geeta's global network of professionals and business leaders is extensive.
Additional women leaders in LA who will be speaking include: Justine Johnson, Mobility Strategist at Ford; Julia Thayne, overseeing mobility innovation in the City of LA Mayor's Office; Michelle Lo, overseeing design quality at electric vehicle maker Faraday Future; and Judy Kruger, LAEDC's director of mobility industry development, who oversees the e4 Mobility Alliance and assembled the outstanding speaker lineup.
To register for this meeting, click HERE.