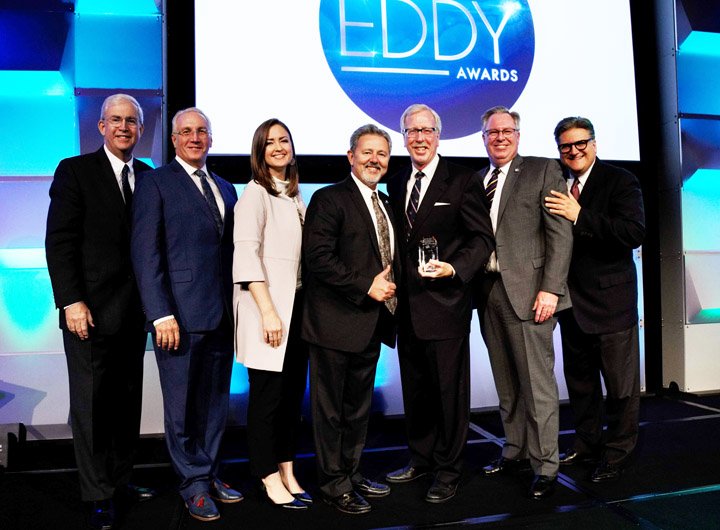 As we prepare for the 24th annual Eddy Awards, celebrating exceptional contributions to economic development in the LA County region, nominations are now open for cities in LA County to apply for the Most Business-Friendly City award.
This is an opportunity to highlight the work cities have done to create a better environment for businesses to locate and succeed, and grow and hire.  Without employers, there isn't much job opportunity, so this award really celebrates the work of city staff as they prioritize job creation through their many business-focused programs, initiatives, economic planning, departmental staffing and basic business services.
Finalists will be proudly announced in the fall of 2019, and winners will be announced live at the Eddy Awards, November 7th, 2019.  Please plan to attend!  The Eddy Awards is a tremendous event for networking with the region's top employers and honorees, and also serves as LAEDC's only fundraiser of the year, supporting our public-benefit mission of collectively advancing opportunity and prosperity for all.
Download a nomination application below and submit via email to Evelyn Ramirez:

[email protected]
NOMINATION APPLICATION DOWNLOAD
Please take a moment to review the slide deck about the award and nomination process HERE.
Review past media coverage of the awards which has benefited nominated cities HERE.
For more details and any additional questions on the application process, contact Evelyn Ramirez at LAEDC, via email: [email protected] or by phone at (213) 236-4839