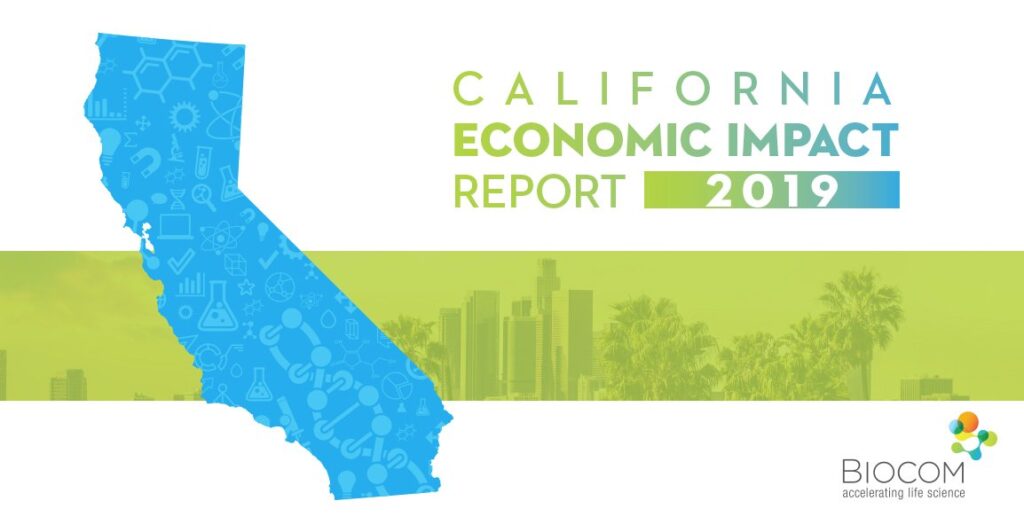 According to a recently completed study by Biocom on "The Impact of Life Science in California," Los Angeles is emerging as the state's next bioscience hub, adding jobs over recent years. As recently as 2 years ago, growing the bioscience / lifescience industry in Los Angeles seemed unlikely to many observers. Traditionally much of the state's industry has been concentrated in either San Diego or the Bay Area. Those two regions are considered the only in the state to consistently produce bioscience companies and jobs. Simply put, the idea of a third bioscience hub in California was barely on anyone's radar. But here we are — what a difference a few years can make.
Upon further examination, the talent, creation of innovation and addition of world-class facilities in the field of bio and life sciences in Los Angeles is undeniable.  What is also evident in LA's rise in the state's bioscience rankings is the collective effort of elected officials, business leaders, universities and colleges, supporting organizations, and access to capital, which all fuels LA's place on the map as a global center for the bioscience industry.  There has been significant growth in the ecosystem to help startups choose to stay in LA and grow, as more wetlab space has come online, more funds established, and more support organizations are now focused on LA's bioscience industry.
In this past year alone, the area of LA County garnered "nearly $1.1 billion in NIH funding, the largest amount of any other county in California" in addition to employing approximately 92,000 bioscience/lifescience professionals in the county and producing over $40 billion in economic activity, with an average annual salary of approximately $83,000.  For example, the LA County region experienced 11 percent growth in the number of jobs in the research and laboratory services subsector this past year.  LA's location quotient (LQ) also shows that we have some regional specialization, such as the large number of Medical Scientists, which number 5,859 in LA County, defined as an LQ of 1.55, meaning that we have 1.55 times the amount of concentration as the national average.
"The most important aspect of this growth is that bioscience creates living-wage jobs up and down the skills ladder, from middle-skill positions served by community college certificates, to senior research roles supported by LA's world-class research universities, hospitals, and other organizations," said Lawren Markle of LAEDC.
LAEDC has been fostering this growth, partnering with Biocom to solve the gaps for businesses, directly helping accelerators like HATCH, working with great established companies like Grifols, raising $14 million in financing for LA BioMed, and created the Bioscience Implementation Plan that LAEDC produced for LA County which the County is executing with great success.  Along with that, the work of LAEDC's bioscience industry council and related talent development work with the community college system are factors helping the bio industry grow and provide an opportunity for local residents, while giving businesses the resources they need to stay in LA and expand.  
Most recently, LAEDC supported the LA County Board of Supervisors proposal for Bioscience Overlay Zones, which streamlines regulatory to help bioscience spaces be developed more predictably, to further help the industry grow and create jobs.  LAEDC has helped on issues of public policy here and here.  
Become involved in LAEDC's advocacy for the bioscience industry cluster in LA by engaging with our biosciences industry council.
There are so many individuals and organizations who deserve the credit for this collaborative and amazing transformation. Stay tuned to the LAEDC for more insight and updates from LA's growth as a major bioscience hub!  
Read related news coverage of the Biocom report in the San Diego Union Tribune, a story which highlights LA's rapid growth.