Amid an era ripe with industry disruption, how are the most innovative leaders streamlining their businesses for success? On May 21st, the LAEDC continued an ongoing partnership with Bank of America Merrill Lynch to gather the top minds in supply chain management for our latest Future Forum to examine today's most inventive successes happening in our region. Here are the latest trends and innovations from our backyard that you need to know about.
The Age of Digital Transformation
If you are feeling perplexed by how to utilize cloud-based or other big data solutions, you're not alone. "We're all struggling with the age of big data," said Keynote Speaker, Michael Carmody, Principal Consultant, enVista, and creator of enterprise level solutions for companies like Walmart, Chick-fil-a, Cisco, Chrysler, and others.
While we all are constantly creating data, how much of that data is truly usable toward affecting your bottom line? Carmody identified four components of "rich data":
Cloud-Based Storage (I.E. Utilization of a "Data Lake")
Master Data Management Programs
Available & Clean
Enables Internal and External Analytic Value
"Every organization is creating data. But not all of it is ready, clean or usable, said Carmody, "Every business at some point battles internally with their good and bad data."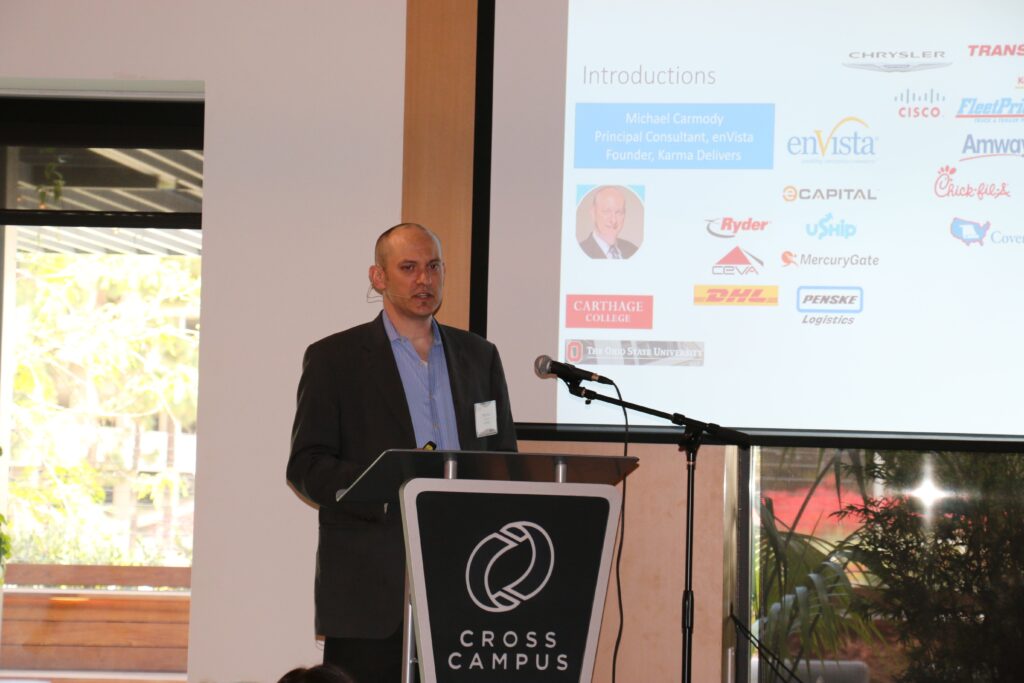 The customer…empowered!
"In the supply chain industry we need to know sooner, act faster. A connected network with clean data is the best way to serve all of us, the customers." Pratik Soni, Founder @Omnichains pic.twitter.com/wsYwd5zmZO

— LAEDC (@LAEDC) May 21, 2019
Prior to the digital age, goods and services were typically delivered in a single point of distribution. In 2019, the landscape has tilted nearly a full 180 degrees, where customers own the experience and can choose from multiple different channels along their journey to a purchase. Gone are the days of customers being constrained by distance or availability for the items they crave, those items are likely available to be purchased from any one of many different devices in customer's possession where merchants can digitally vie for their attention, and if they're lucky a purchase.
Many of the industry experts featured at RED Talk, honed in on the importance of the customer experience to any effective multi-channel, distribution platform. Products can be advertised in more places than ever and the ease with which products can make it into the hands of consumers is at an all-time high. This new frontier for supply chain management can be a lot for businesses to digest.
However, by bringing together the point of engagement, products, promotions, enterprise inventory availability, and omnichannel fulfillment, businesses can begin to leverage technology to unify and expand their customer experience while hopefully gleaning usable data along the way.
How far will you go? The answer is in the data.
"You're only as good as your best data analyst," said Amish Patel, Senior Director  Supply Chain, L3 Technologies. "Your worst decisions as a company can likely be traced back your weakest data analyst," he continued with a smile. While said perhaps partially in jest, the seriousness associated with data integrity in the 21st century is real.
Far too often businesses steward a messy collection of raw or incomplete data. Especially in a day and age when we can collect more data than ever before, it becomes pivotal for businesses to store all of their data in one place with one clear owner. Incomplete data, stored in multiple places, can easily create more work and systemic confusion when it should be the catalyst to optimize a business for future success.
Which industries are clamoring for big data solutions?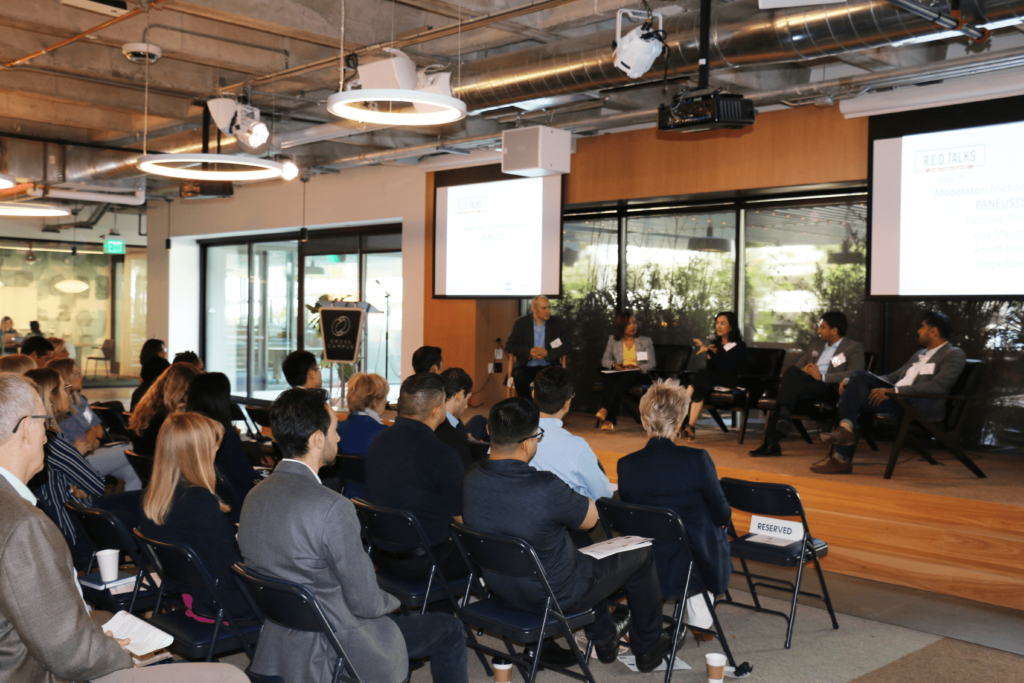 Which industries are hoping to implement big data and supply chain innovations? In short, almost all of them. "From the airline industry, cargo, freight and shipping industries, to advanced transportation and vehicle technology, every industry is dealing with new usable data from every angle, said Pratik Soni, Founder, Omnichain Solutions.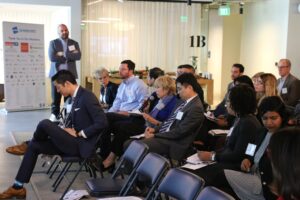 "Many of our customers are looking at the supply chain simply because their markets are moving and changing rapidly," said Caroline Brown, Director of Global Trade & Supply Chain Solutions, Bank of America Merrill Lynch.
With the rapid rate which markets change these days, most companies prefer to stay ahead of the curve in exploring supply chain solutions before it's too late.
"Blockchain is going to make much of the incredibly innovative infrastructure we put in place at Chick-fil-a obsolete in less than three years," said Carmody speaking to rate with which data and supply chain innovations can become outdated these days.
"3D Printing will allow a business to make their own parts instead of shipping them," he continued, "that will mark one of many sizeable shifts on the horizon".
Ultimately, the future of the supply chain is the LA region has an exciting outlook, and we have only begun to see the full spectrum of possibilities.