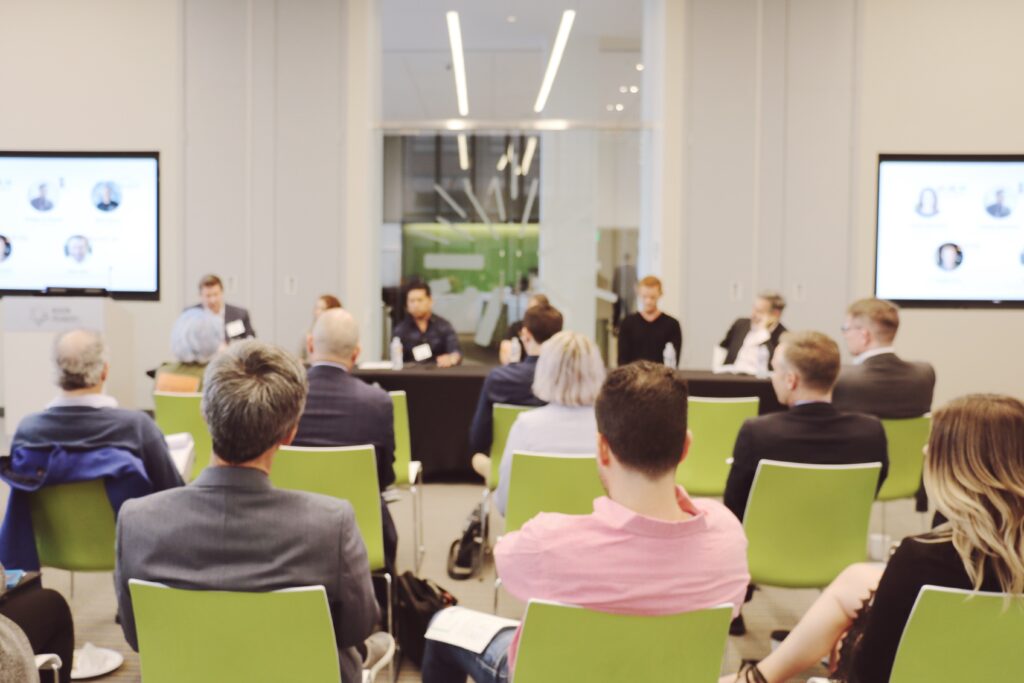 On May 9th, LAEDC's e4 Mobility Alliance convened leaders from Canoo, HopSkipDrive, BlueLA, Spin, Borrow, and HyreCar for a dynamic conversation around new modes of vehicle usage.
Hosted by Nixon Peabody and in partnership with the Center for a Competitive Workforce, the meeting featured a distinguished keynote on the future and benefits of a subscription mobility model from Paul Balciunas (Canoo, In Charge of Strategy and Finance).
Following the keynote, a powerhouse panel with Joanna McFarland (HopSkipDrive, Co-Founder + CEO), Mitch Moore (BlueLA, Marketing Manager), Douglas Curl (Spin, LA General Manager), Rodrigo de Guzman (Borrow, Founder + CEO), and Brian Allan (HyreCar, Senior Director of Strategic Partnerships) explored new usage modes, challenges, and opportunities that are informing the future of urban mobility.
"Quit smoking; drive an EV"
Canoo's vision to redefine how vehicles are designed and utilized set the tone for an insightful meeting.
Previously known as Evelozcity, Los Angeles-based Canoo is creating electric vehicles made for subscription.
Paul began his keynote by providing glimpses into the evolution of consumer products and behaviors. From clunky desktops to sleek iPads, to getting updates from friends in person to refreshing Twitter feeds, the last 20 years have definitely been revolutionary.
Well, except for vehicle design and usage. Vehicles are still being designed with a "horse and carriage" blueprint: motor in the front, seating in the middle, and storage in the back.
These vehicles are being utilized in a similarly antiquated way: drivers buy and maintain them under rigid commitments and high costs.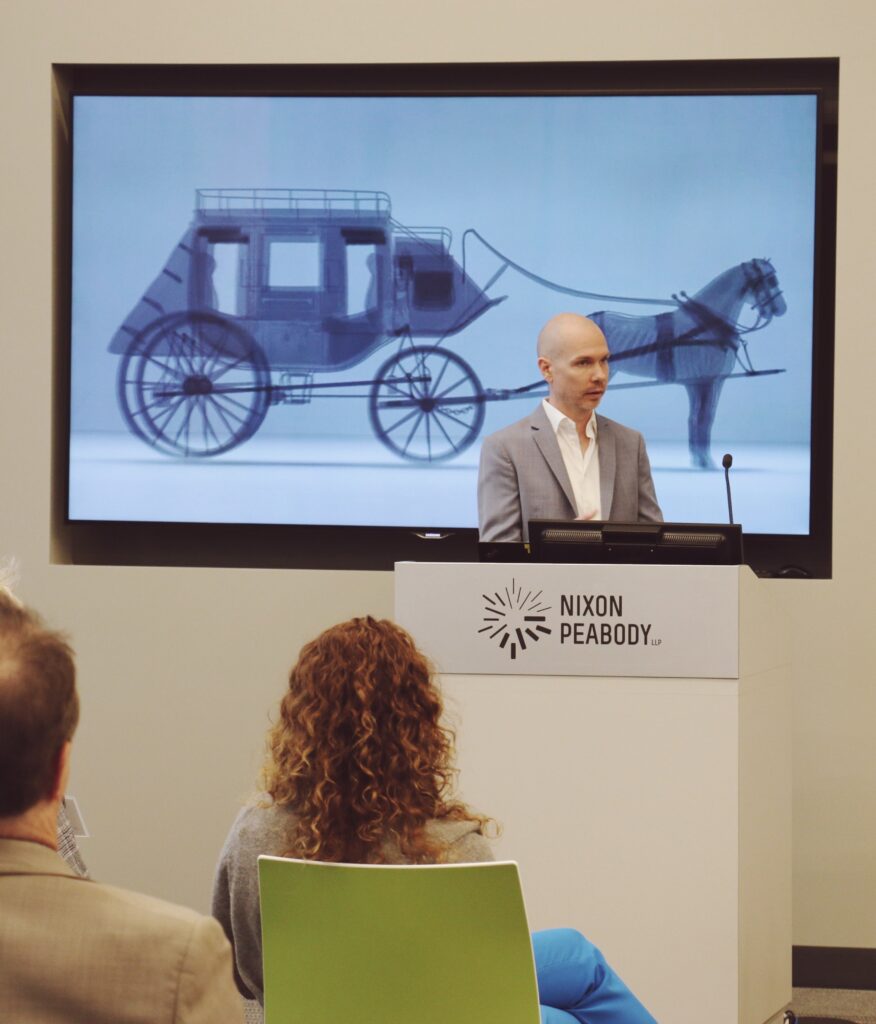 As innovation transforms from upgrading products to leveraging platforms, Paul shared five megatrends impacting the evolution to subscription:
On-demand services lead to higher financial efficiency and better asset utilization

Sharing has become a socially accepted model

Subscriptions (e.g. phone, tv, product boxes) are elevating e-commerce markets

Millennials value community and social responsibility over ownership

Recurring revenue businesses get higher market valuation
He then explained how the following elements prevent people from giving up their cars (and how Canoo and other subscription-based mobility providers are combating those pain points):
Social status (price tiers can differentiate between basic and exclusive)

Immediate availability (24/7 guaranteed availability)

Privacy (shared rides are optional)

Familiarity (personal items can be stored safely)
Paul concluded his keynote with a promise and demand for the audience. He promised that Canoo will create vehicles the "size of a Volkswagen Golf and the space of a SUV" by 2021.
And demanded that by then, everyone should "quit smoking and drive an EV."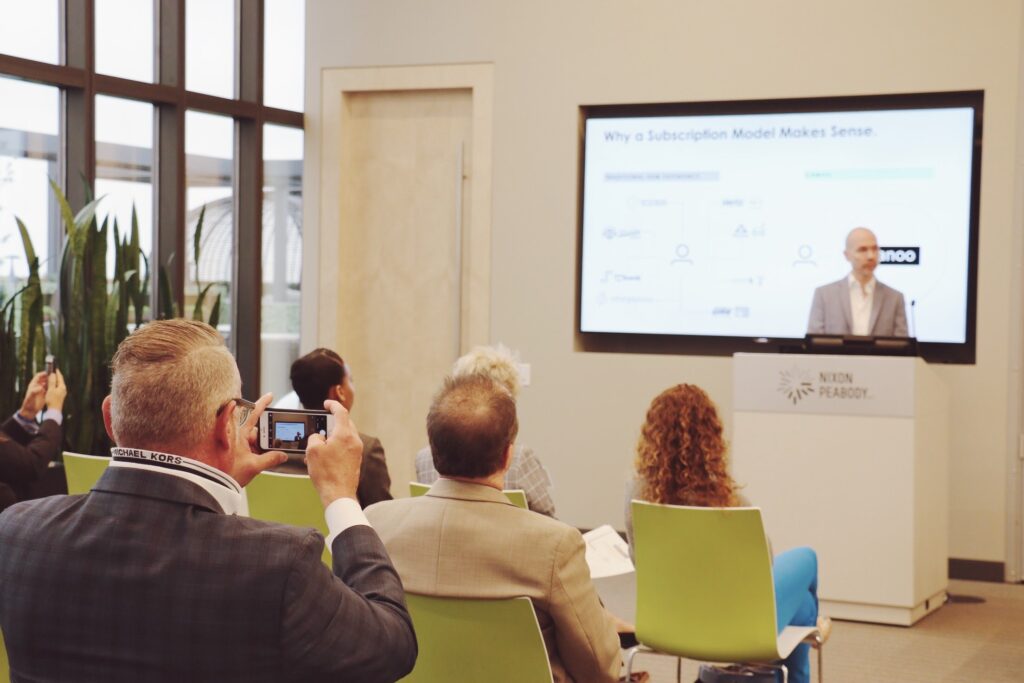 "I can never leave LA"
The state of LA's thriving EV ecosystem can be best summarized by Rodrigo, who claimed, "I can never leave LA and have a great company."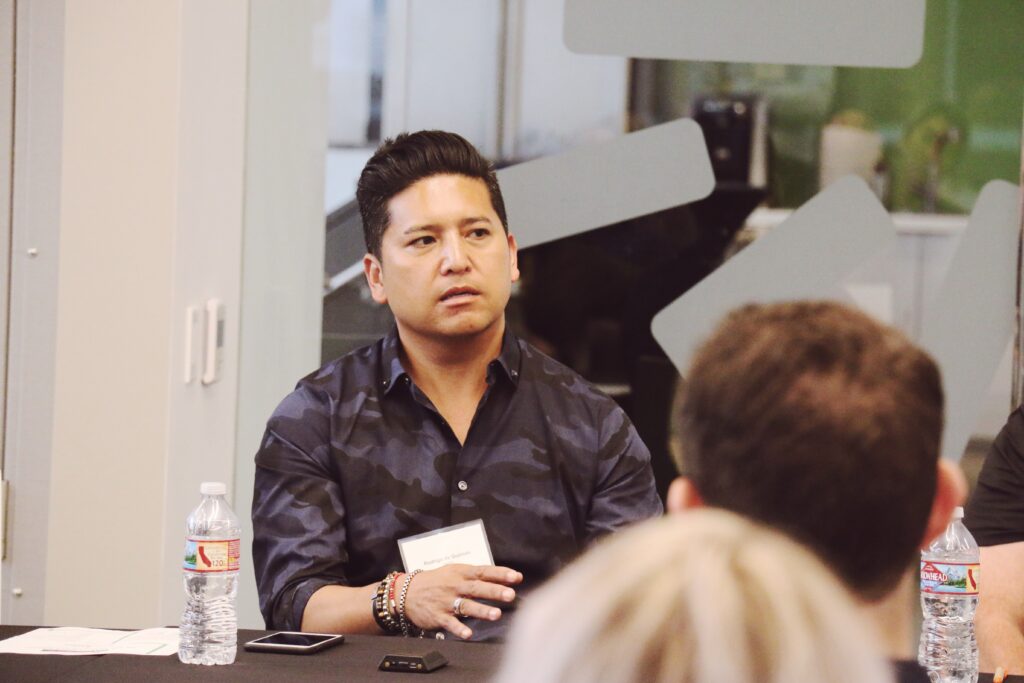 With California poised to capture over 60% of the national EV market share, and Los Angeles set to represent over half of the state's market share, Rodrigo knows that EV subscription companies like Borrow will always have a home in the county.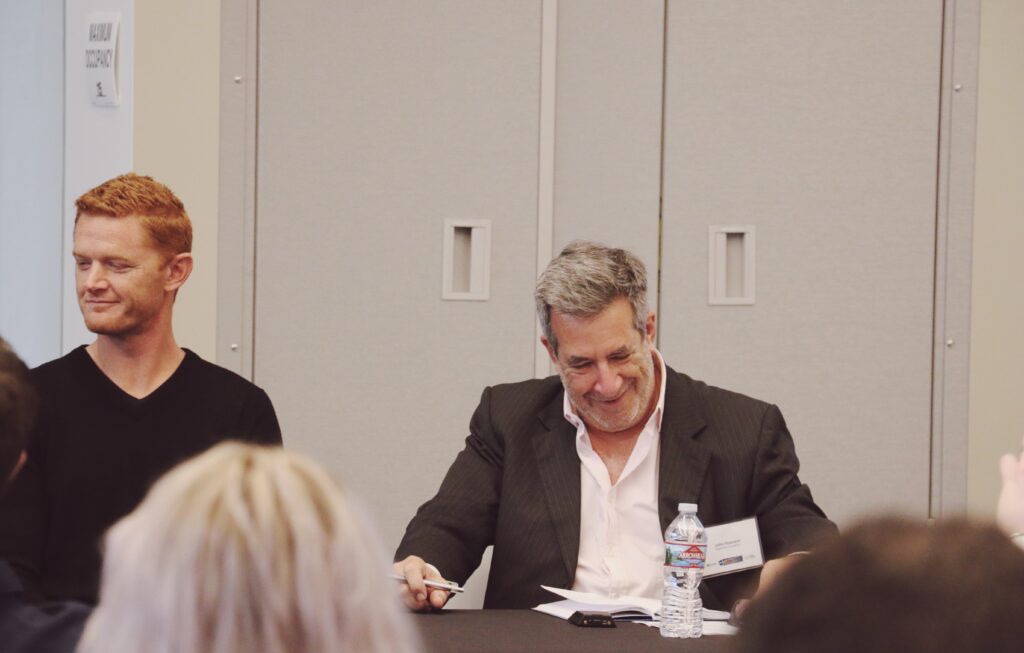 The panel, which was moderated by John Rossant (NewCities Foundation, Founder + Chairman), echoed these sentiments by sharing how their respective companies have benefited from audacious Angelenos who are exploring different modes of vehicle usage.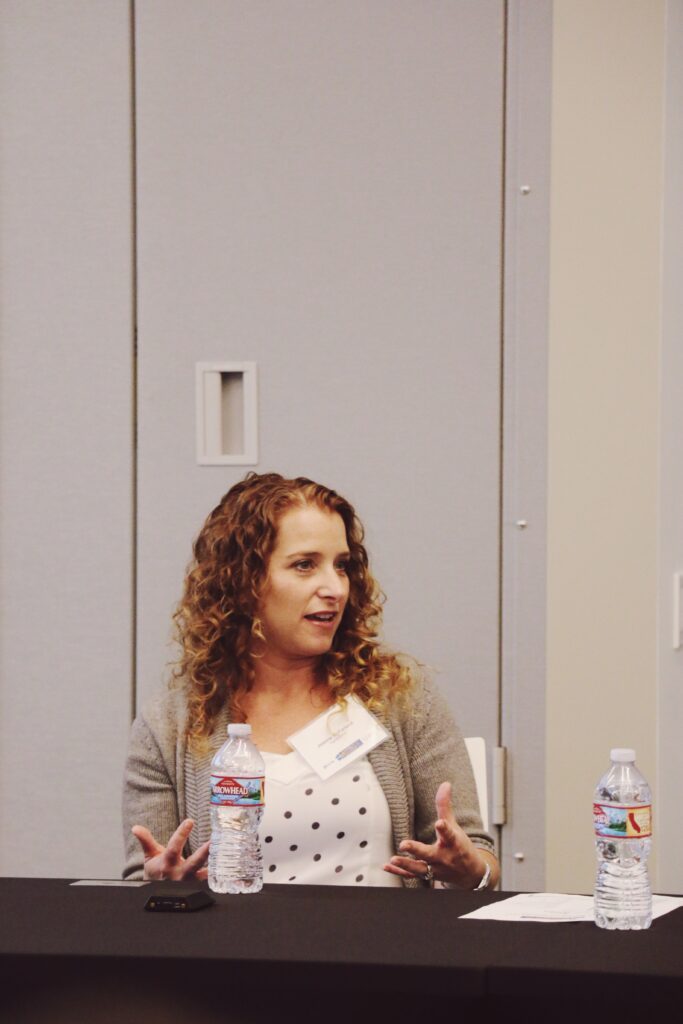 HopSkipDrive, for example, was inspired by Joanna and her team's struggle to get their kids to and from school and extracurricular activities.
Using a similar ride-sharing model that catapulted companies like Uber and Lyft, Joanna added more protocols and processes to protect young riders who often board on-demand cars without phones.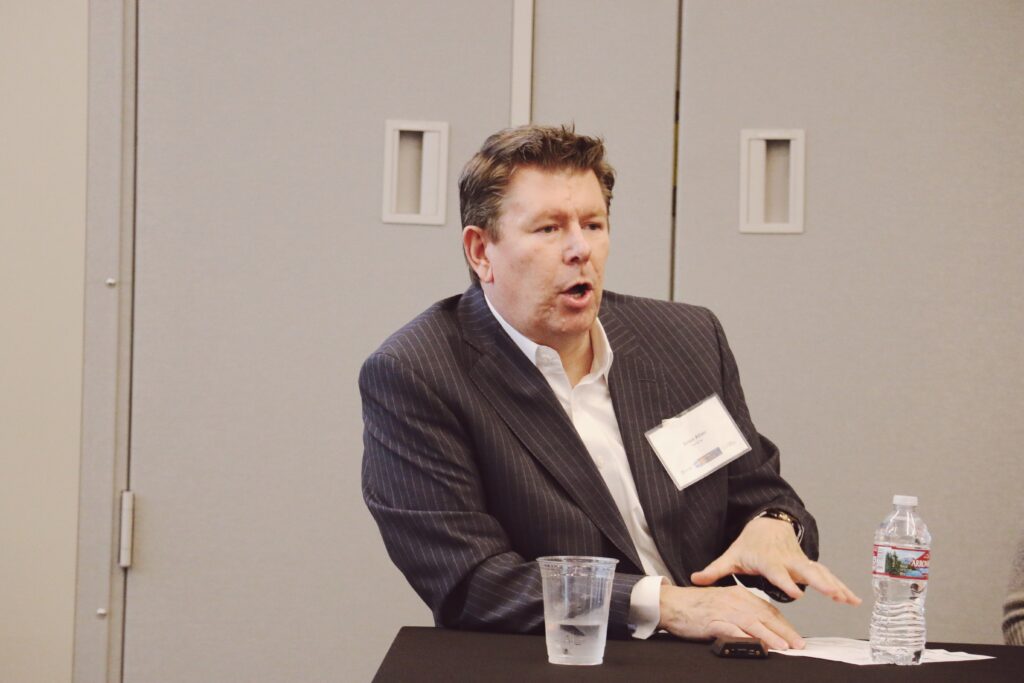 To support platforms like HopSkipDrive, companies like HyreCar allow ride-share drivers to rent a car with high flexibility and easy usability.
Brian pointed out that the success of this new market depends on strong partnerships with legacy OEMs. Traditional auto dealers have two things that keep them in the mobility space amidst rapid disruption: money and insurance.
Leveraging this in the new age of mobility will be crucial to the adoption of renting out vehicles for ride-sharing purposes.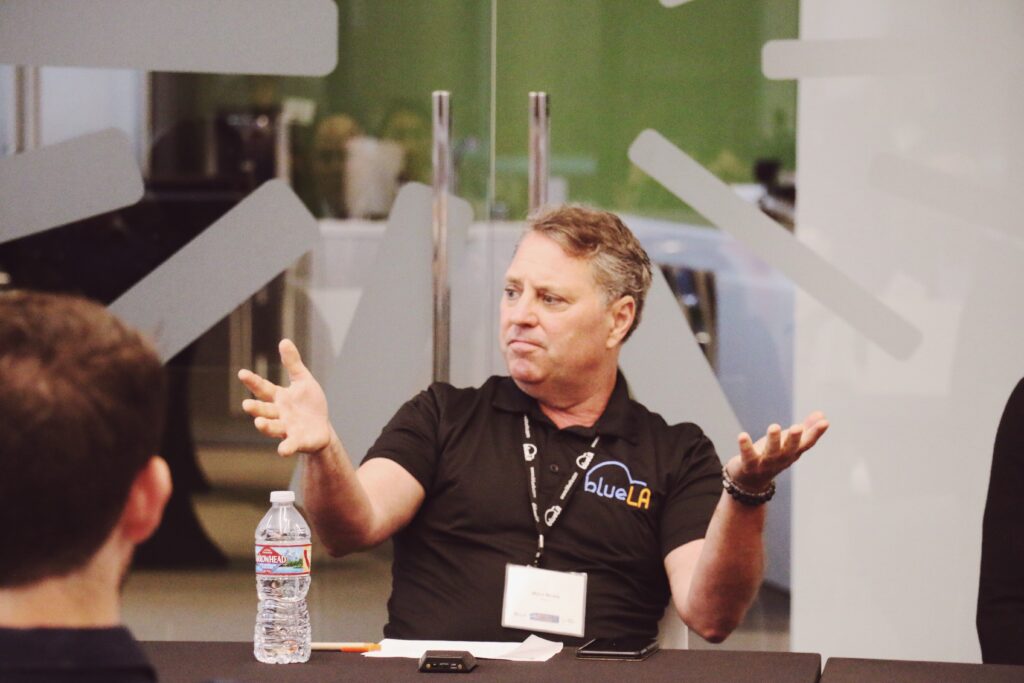 When it comes to car-sharing, BlueLA is perhaps the most visible and exciting EV car-sharing service in Los Angeles.
Mitch shared that creating accessible opportunities for high-density, low-income communities to use and understand personal electric mobility is an important step towards greater EV adoption and equity.
With hardware, software, and public infrastructure under their purview, BlueLA could eventually turn their point-to-point network to citywide distributed mobility hubs complete with BlueLA vehicles and micro-mobility options such as Spin.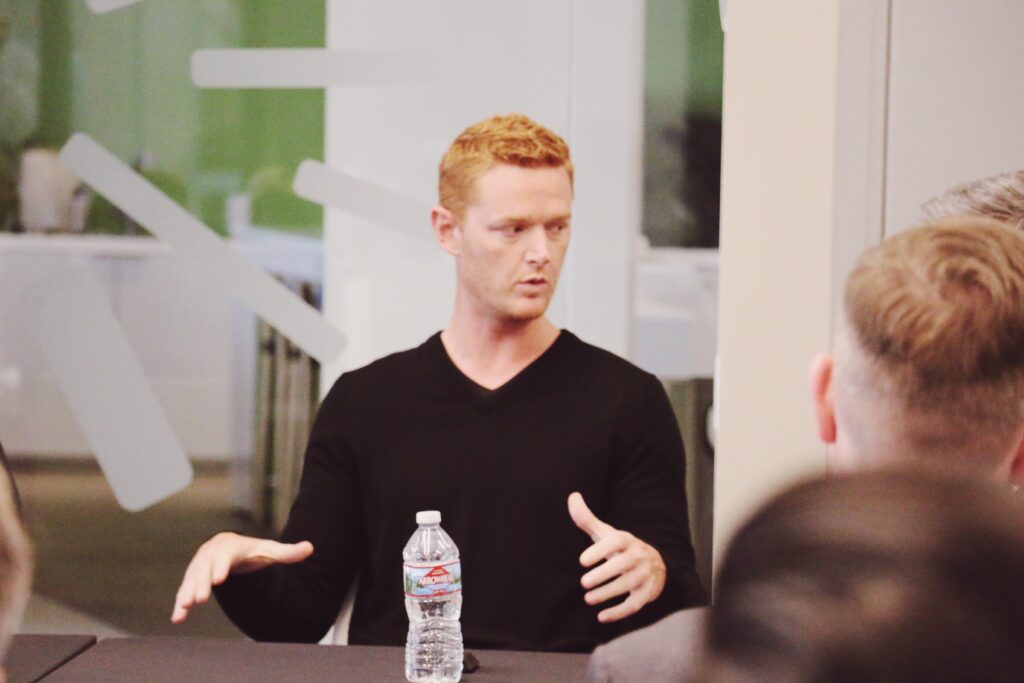 Doug chimed in by confirming that different modes of vehicle usage have been informed by micro-mobility solutions like Spin scooters.
The low barrier to entry and commitment that comes with sharing dockless scooters have allowed Angelenos to understand the opportunities (and fun) that can come with as-needed usage instead of as-defined ownership of other vehicles.
"We hire the communities we serve"
With clear examples of how consumers and cities can access personal mobility in different ways, the panel winded down with a question about current and future workforce needs and challenges.
For HopSkipDrive and HyreCar, corporate and driver positions are being fulfilled by a talented local workforce.
In a time when the stigma around being a rideshare driver is decreasing (hey, even attorneys are driving part-time), the workforce is becoming more diverse and inclusive. Additionally, multilingual Angelenos are a part of this workforce more often than not.
With this in mind, BlueLA is intentional about also working with community colleges like LA Trade-Technical College (LATTC) and LA City College to find interns and new hires.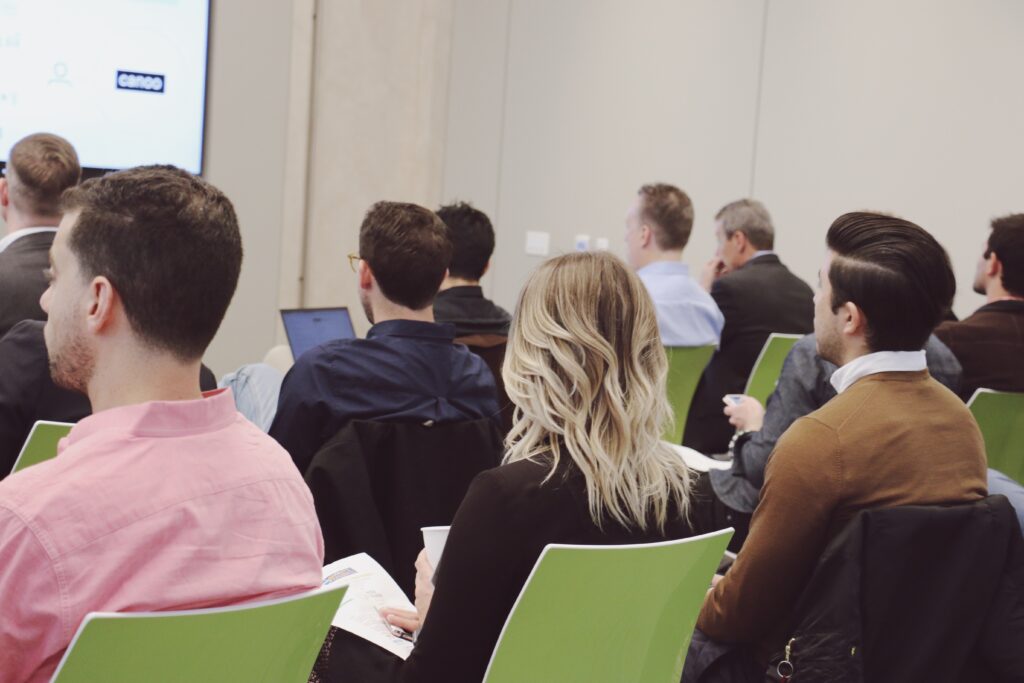 "We hire the communities we serve," Doug declared. With businesses that require intuitive knowledge on where to place products and offer services and how to speak to current users and potential communities, Spin and BlueLA believe that recent grads provide the most promising talent.
To supplement its commitment to hiring the communities they serve, Spin partners with service and community engagement groups to hire W-2 employees, instead of employing contract workers like its counterparts. This affords their workforce – now 60 people strong – to grow alongside the company.
While entry-level positions are finding success in these mobility companies, Borrow is facing challenges around finding corporate talent with 10-15 years of experience.
Overall, the panel is committed to the continued regional growth of their industry and workforce.
Credits + Contact
We would like to thank Nixon Peabody for hosting such a compelling conversation, and our keynote speaker and panelists for their dedication in leading the EV revolution and industry.
Moreover, a huge thank you to Christine O'Rourke (Nixon Peabody) and Nicole Kale (Nixon Peabody) for their guidance and support in making this meeting possible.
Lastly, we would like to thank those who attended the meeting and continue to serve as advocates for and investors in an EV future. If you'd like to help us support AB 383 (Myers), SB 59 (Allen), and a DMV regulation re: autonomous parcel delivery, please reach out to us below.
We look forward to continuing this important conversation and advancing smart electric mobility solutions in Los Angeles County.
For more information on how to get involved with LAEDC's e4 Mobility Alliance, please contact Judy Kruger ([email protected]) or Phylizia Carrillo ([email protected]).
For more information on the Center for a Competitive Workforce, please contact Jessica Ku Kim ([email protected]).