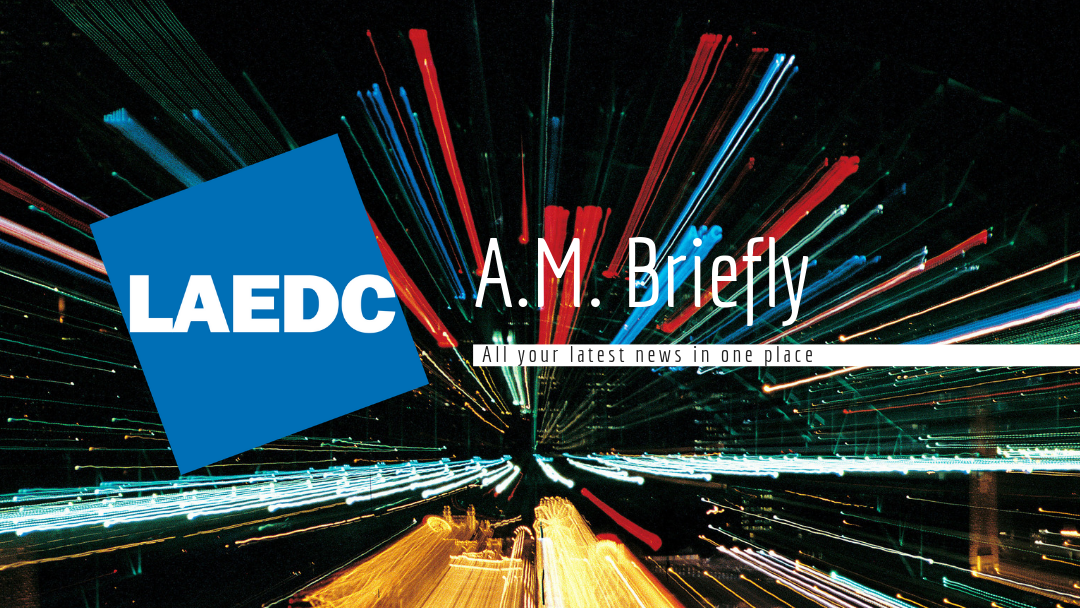 HAPPENING IN LA


Los Angeles City Council President Herb Wesson, Mayor Eric Garcetti, State Senator Maria Elena Durazo, Los Angeles County Supervisor Mark Ridley-Thomas, and other city officials gathered to celebrate the renaming of the 3.5 mile stretch of road formally known at "Rodeo Road" to "Obama Boulevard".


What will LA run on in 2030? A new vision from Mayor Eric Garcetti continues to push a "Green New Deal" where 80% of LA's homes and cars are powered by renewable energy.
L.A. BY THE NUMBERS
More than 40%
THINGS TO CARE ABOUT
While stricter vaccine laws may have spared California from a major measles outbreak, other states haven't been so lucky.

BINGE READS


Shortly after BLACKPINK became the first female K-pop group to headline at Coachella, fellow K-pop mega-stars BTS kicked off their "Love Yourself: Speak Yourself" tour to a sold-out Rose Bowl over the weekend.
UPCOMING EVENTS
May 21, 2019 

R.E.D Talk: The Future of the Supply Chain in LA County: How Big Data and IoT are streamlining businesses for success

The success of a business and its supply chain is increasingly determined by the business's ability to react quickly to market forces and make smart decisions based on hard data. That's obvious—what's less obvious is how to do this.

Supply chain management is changing rapidly. For growing small and midsize businesses, the key is to recognize the big trends and consider which ones you can feasibly implement.

Please join us for a deep dive into how your business can prepare for the future of supply chain management!