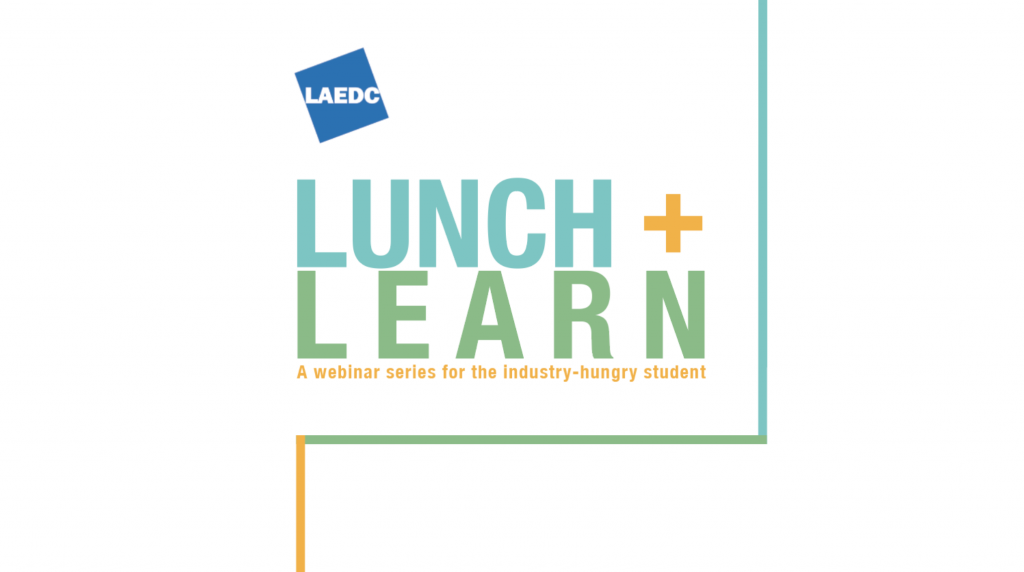 On Thursday, March 14th, the Digital Media + Entertainment Council hosted an inaugural Lunch+Learn webinar with Lisa Solana and Michael Webster, two industry mavericks and leaders from Disney ABC Television Group and the Walt Disney Company.
To summarize about 55 collective years of industry experience into one hour is no small feat, and the practical, personal advice they shared will surely empower our regional community college students to take the first step towards what Lisa calls, "changing their stars."
From informational interviews to a LinkedIn refresh, enjoy what Lisa and Michael have to say about manifesting, preparing, and perfecting an industry interview:
RSVP now for our Thursday, April 18th (12-1pm) Lunch+Learn webinar with Sony Pictures Entertainment's Joel Camarena: bit.ly/DME418.
For more information about Digital Media + Entertainment internship opportunities, visit our open-source drive of internship descriptions: bit.ly/MEDIAinternships.