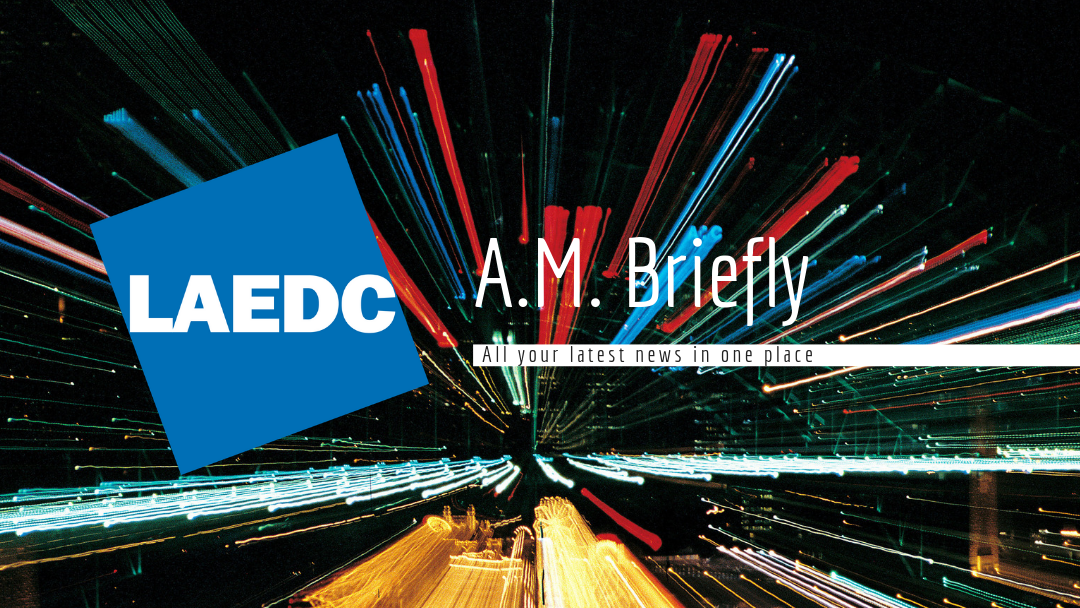 HAPPENING IN L.A.
Everyone traveling to or from @FlyLAXAirport ✈️ should have access to modern, reliable transportation that gets them to their destination quickly. We're bringing a new automated train to our airport! pic.twitter.com/vGEnHP7DUm

— Mayor Eric Garcetti (@MayorOfLA) March 14, 2019
Mayor Garcetti announced yesterday a new automated train connecting Metro rail and LAX terminals ☝️

In addition to the almost 3 million square feet of office space under construction in downtown Los Angeles at the end of 2018, Construction Dive estimates new proposed projects would add almost 9,500 more hotel rooms, 2.6 million square feet of additional retail and another 3.3 million square feet of office space.

Honda is returning to where it all began to their first U.S. headquarters on Pico Blvd. See the full story via L.A. Mag.

What is the real economic impact of the largest concentration of professional sports teams in North America? We will soon know thanks to a brand new economic impact analysis study of our region to be completed in 2019 by the L.A. Sports Council and the LAEDC. More info available at LASportsSummit.org
BINGE READS

Check out the best of what L.A. has to offer this weekend including the best St. Patty's Day destinations for Sunday 3/17
L.A. BY THE NUMBERS
5.5%
..jump in L.A.-O.C. annual rent pace this past month — the biggest monthly increase in 11 years according to The Orange County Register
UPCOMING EVENTS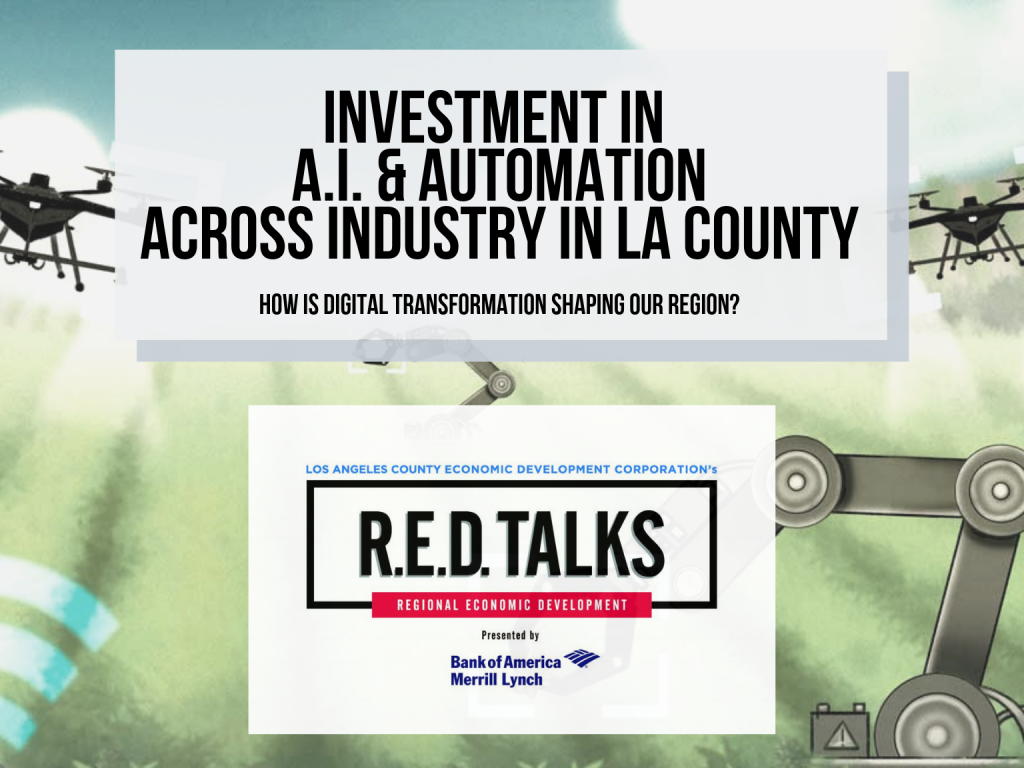 The latest of LAEDC's R.E.D Talks will be happening on Thursday, March 21, 2019 at Cross Campus El Segundo.
Technological innovations like artificial intelligence and automation are impacting how businesses are looking to future investments in their organizations, and their industries as a whole. We will be taking a close look at how industries like transportation, aerospace, trade & logistics, manufacturing, and banking are adapting to this new horizon and the impact on businesses in the future.