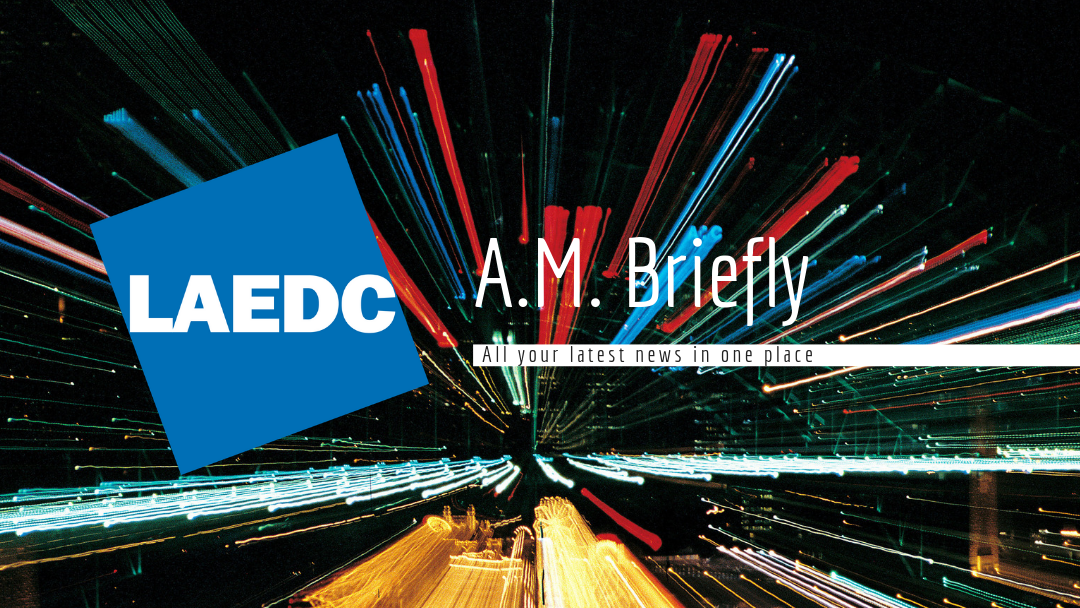 HAPPENING IN L.A.

Downtown Los Angeles is undergoing a transformation that hasn't been seen since the Roaring Twenties according to the New York Times. Already an eclectic mix of stunning historical architecture amid construction projects and new developments, the 2028 summer games only adds to what is becoming a fascinating transformation. The 5.84-square-miles which recently was considered nothing more than a "sleepy office district" is rapidly becoming an epicenter of new apartments, hotel rooms, and retail space.

The Governor's Office of Business and Economic Development announced yesterday that it is now accepting applications for the California Competes Tax Credit (CCTC) through Monday, March 25, at 11:59 p.m. (Pacific Time).
CELEBRATING INTERNATIONAL WOMEN'S DAY: MARCH 8TH, 2019

What do a venture capitalist, a progressive rabbi, a WNBA legend, and a comedian have in common? They're changing L.A. for the better!

Our neighbors to the north in the Santa Ynez Valley represent a vibrant community where 65% of businesses are owned by women. See why recent area fires have taken such a toll on the local economy, and how the Solvang Chamber of Commerce is aiming to re-ignite entrepreneurial spirit for women in the valley.
BINGE READS

1,500 pulses of lightning were recorded off Los Angeles' coastline during just a five-minute span on Tuesday evening, March 5th. Here are some of the best shots from Mother Nature's epic display.
L.A. BY THE NUMBERS
132 years
..since it's been 70 degrees or cooler for the entire month of February in Downtown Los Angeles according to KTLA.
THINGS TO CARE ABOUT
How many of us have friends or family living on California's coastline? Similar to beach communities in other U.S. cities like Miami and Honolulu, many of California's coastal communities are at serious risk to rising to sea levels. In San Diego, the concept of "managed retreat" is starting to simmer in local politics.
UPCOMING EVENTS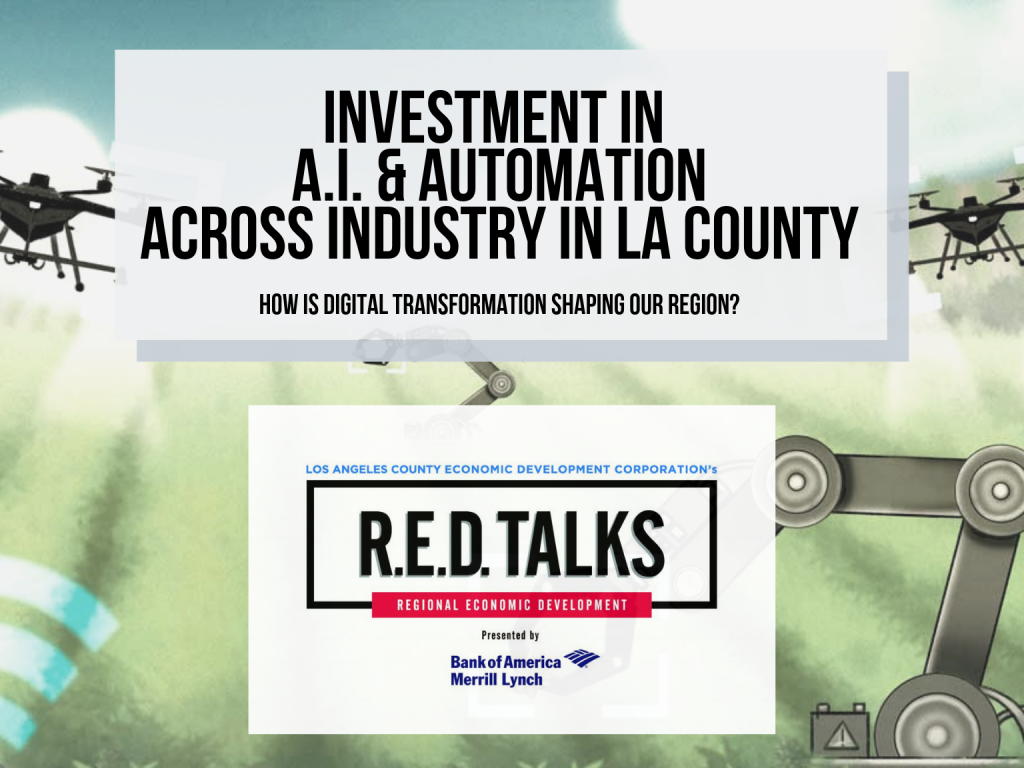 The latest of LAEDC's R.E.D Talks will be happening on Thursday, March 21, 2019 at Cross Campus El Segundo.
Technological innovations like artificial intelligence and automation are impacting how businesses are looking to future investments in their organizations, and their industries as a whole. We will be taking a close look at how industries like transportation, aerospace, trade & logistics, manufacturing, and banking are adapting to this new horizon and the impact on businesses in the future.