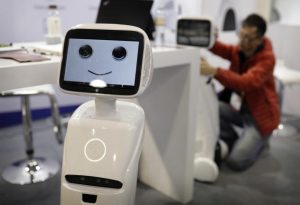 According to a recent study conducted by The University of Oxford, up to half of the jobs in the U.S. could be done by machines "over the next decade or two."
The 2013 report entitled "The Future of Employment" discovered that based on an assessment of hundreds of different positions, 47% of American jobs are at risk to vanish in the near future.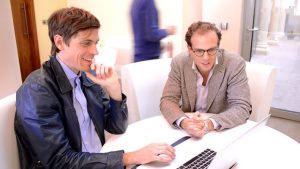 The findings of Dr. Carl Benedikt Frey and Professor Michael Osborne highlight the fear of the unknown often associated with the future of automation and artificial intelligence.
There is even a website willrobotstakemyjob.com, to see the actual likelihood that one day a robot will swoop in to steal your income.
The conversation surrounding automation certainly seems a bit ominous and dark. Shouldn't we celebrate innovation and technology?
Speaking at the LAEDC's recent economic forecast, Tim Welsh, Vice Chairman, Consumer Banking Sales and Support, with U.S. Bank, described our current landscape for innovation as "An extraordinary time… what we are experiencing now is 10 times faster and 1,000 times the scale of what we experienced in the industrial revolution."
If collectively we're innovating at level ten times the productivity of an era that witnessed the creation of the photograph, telephone, steam engine, and modern factory, then that seems like a great place to be! Yet it's hard for most of us to celebrate certain technological advancements without wondering how it affects our job security.
Join the LAEDC for our latest R.E.D Talk to take a close look at A.I./automation, and the effect of digital transformation on our region. Learn more about the role of automation in the ever-changing workforce. Take a closer look at how companies and thought leaders in Los Angeles are incorporating advanced technology into their business.
Join the conversation on March 21st for the LAEDC's latest R.E.D Talk present by Bank of America Merrill Lynch, click here to secure your spot.