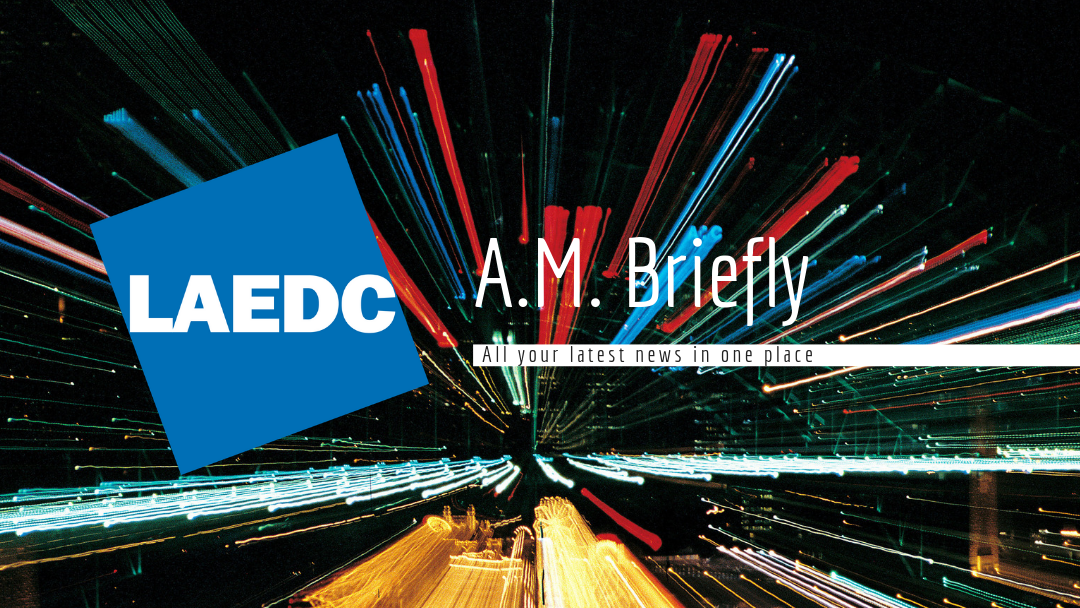 FROM LAST WEEK

Sen. Kamala Harris' kicked off her Democratic nomination for president this past week in Nevada. See more from the San Francisco Chronicle on why winning the Nevada caucuses in 2020 would give her a huge boost, and more from the presidential hopeful's appearance at the Women of Power Summit in Las Vegas.

The field for the Democratic presidential candidate is beginning to take shape. While seeking very different things, they also share this one BIG priority according to the LA Times.
HAPPENING AROUND LA

Newport Beach-based Craig Realty Group announced a 10-acre expansion of Citadel Outlets expected to be completed in 2026. The development includes 3 areas, each with a specific plan for retail, hotels and a monorail system, see more from LA Business Journal.

Amazon's next step in world-domination reportedly includes dozens of groceries stores, starting in Los Angeles according to the LA Times.
BINGE READS

A new report details the cost of maintaining LA's iconic trees in public spaces across the city's 503 square miles. Los Angeles Controller Ron Galperin suggests that use of technology could greatly assist in maintaining Los Angeles' urban tree canopy.
LA BY THE NUMBERS
$579,500
The average price of buying a house in LA fell by 3% from last year according to Curbed.
25 million 
Axial Biotherapeutics Inc., a biotechnology company with roots in Pasadena, has raised $25 million in a Series B round according to the LA Business Journal.
UPCOMING EVENTS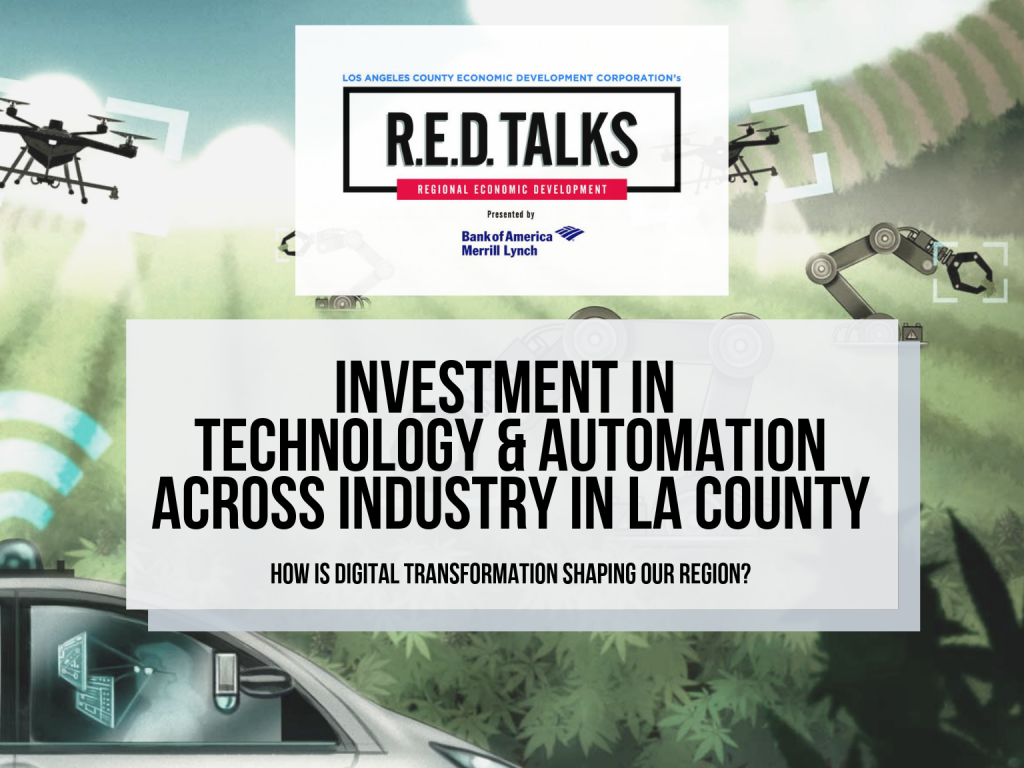 Just Announced! The latest of LAEDC's R.E.D Talks will be happening on Thursday, March 21, 2019 at Cross Campus El Segundo.
Technological innovations like artificial intelligence and automation are impacting how businesses are looking to future investments in their organizations, and their industries as a whole.
We will be taking a close look at how industries like transportation, aerospace, trade & logistics, manufacturing, and banking are adapting to this new horizon and the impact on businesses in the future.