On February 13th, LAEDC's SoCal Aerospace Council partnered with Virgin Orbit for an engaging meeting with regional industry suppliers, government officials, and professional service providers.
Hosted by Cross Campus South Bay, sponsored by Bank of America Merrill Lynch, and supported by the Center for a Competitive Workforce, the meeting featured distinguished presentations by Will Pomerantz (Virgin Orbit, VP of Special Projects) and Andy Short (Virgin Orbit, Senior Director of Production and Supply).
The meeting began with a warm introduction from Judy Kruger, LAEDC's Director of Advance Transportation & Aerospace. She brought up Michelle Iturralde (Bank of America Merrill Lynch, SVP), Mike Quindazzi (PwC, Managing Director), and Jessica Ku Kim (LAEDC, Director of Workforce Development) to prime the audience for a conversation around the evolving needs of the aerospace industry, including but not limited to: capital, innovation, and local talent.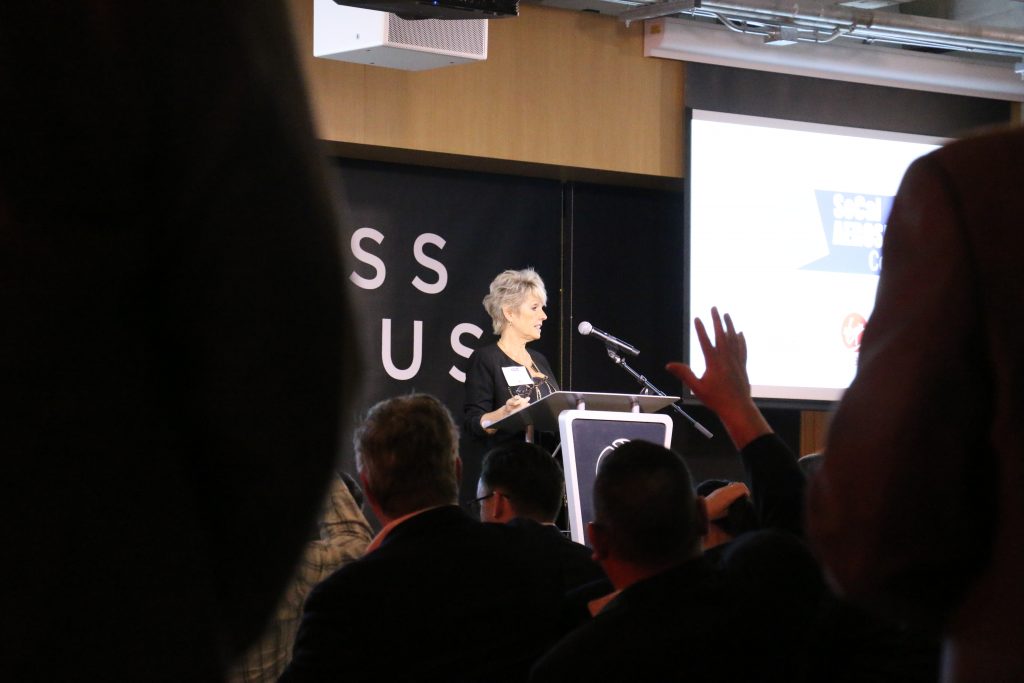 Launching Satellites and a New Market
In front of an eager audience, Will Pomerantz introduced Virgin Orbit as a small satellite launch company that provides transportation services. "Instead of taking your package from Los Angeles to New York, we can take it from the surface of the planet to Low Earth Orbit," he said confidently.
Will proceeded to detail the evolution of satellites, which began as massive, expensive contraptions with ten-year timelines and have segued into small, agile, and relatively inexpensive cubes that can be built in a matter of months.
Virgin Orbit is leading this emerging small satellite market and enabling the small satellite revolution, which is generating high growth opportunities in a new space economy.
Small satellites used for tasks such as telecommunications, earth observation, asset tracking, and technology development are redefining how people view and interact with satellites, and moreover, aerospace.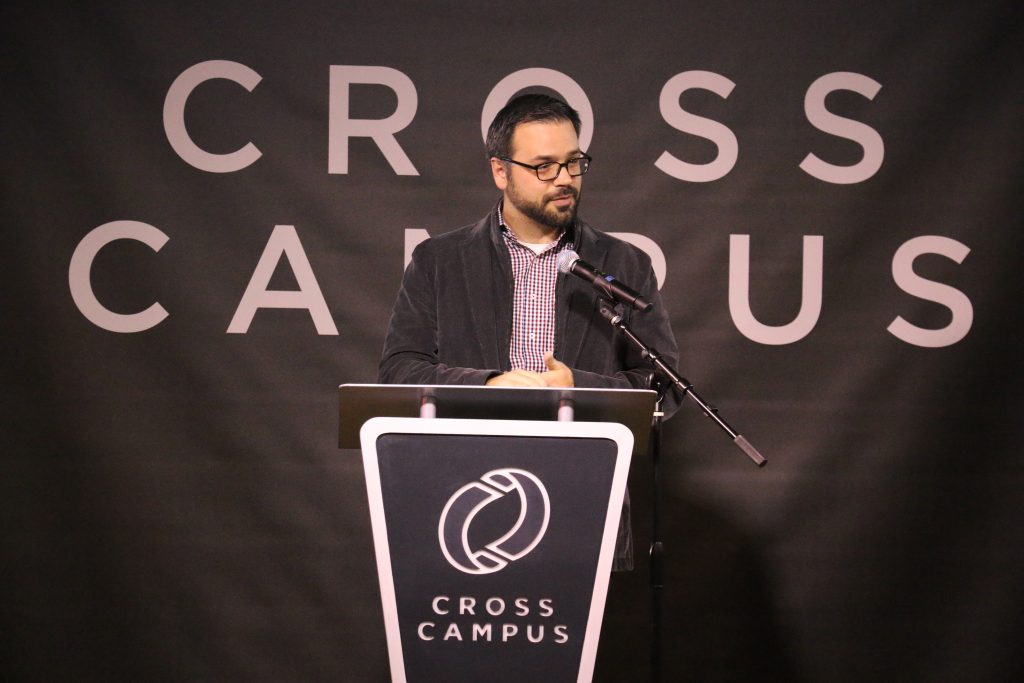 "If you bring down the cost curve on the satellite side, you need to bring down the cost curve on the launch side," Will continued. Virgin Orbit seeks to do just that. And while they do, Will doesn't expect large satellites to be replaced by small satellites.
"There's a need for both small and large satellites," he confirm bjed. "They're both good at different things. To say that small satellites will replace large satellites is like saying you can replace a truck with a scooter. We need them both for different tasks."
Over 6,000 small satellites are projected to launch by 2026, with about 600 launches set per year. With responsive scheduling and a mobile launch pad (via a Boeing 757), Virgin Orbit is well underway with launching satellites and a new compelling market.
Going Above and Beyond
Following Will's presentation and a promotional video, Andy Short provided an overview of the manufacturing and purchasing processes at Virgin Orbit. "The great part about being at Virgin is the opportunity to build a company and infrastructure" that supports an emerging market, he added.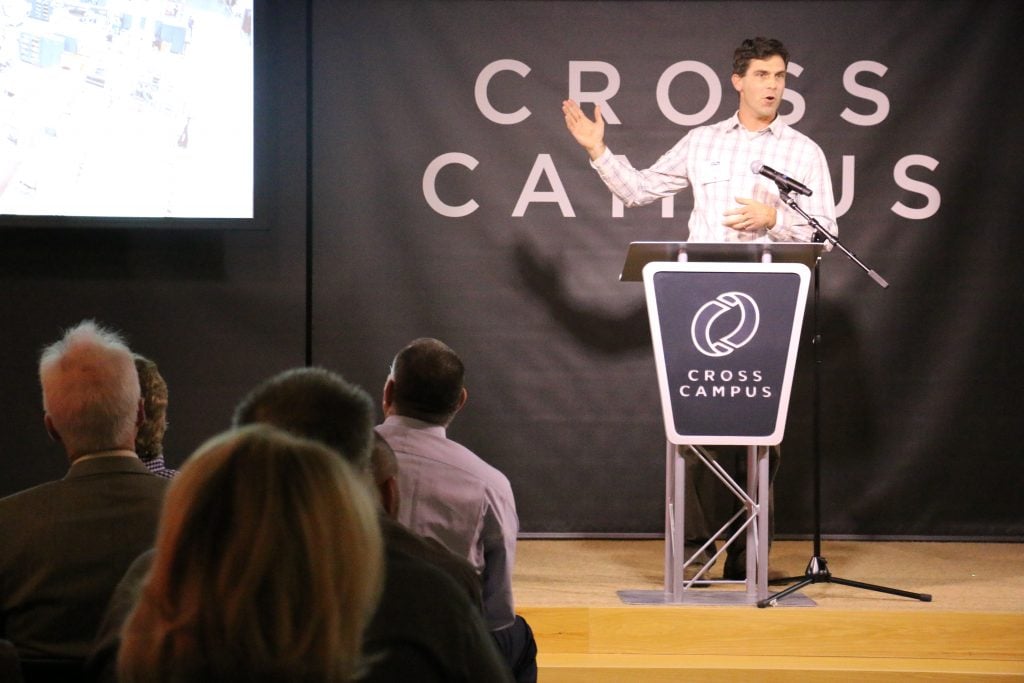 Much like their physical space, Virgin Orbit's production and supply team is intentionally nimble and efficient. Andy brought up Andrew Toache (Virgin Orbit's Director of Supply Chain), along with purchasing and commodity managers Jayni Han, Alex Konev, Jon Ringhofer, and Patrick Kuehn, to welcome and meet with interested suppliers.
The California SmartMatch session featured the following suppliers:
El-Com Systems

Ancra International

KAP Manufacturing

AMRO Fabricating Corporation

Ecliptic Enterprises Corporation

International Metal Source

Lobart Instruments

Dynamic Fabrication Inc.

DCX-CHOL Enterprises Inc.

Lancaster Alloys Company Inc.

Computer Integrated Machining Inc.

Romi Industries

Esco Aerospace Mfg, Inc

LEDA Corp
"It was one of the most organized and fruitful events we have attended in quite some time," Andrew relayed to LAEDC after the event. Part-industry update and part-B2B matchmaking, the SoCal Aerospace Council meetings will continue to create meaningful, measurable connections between legacy and next-generation OEMs (original equipment manufacturers) and small businesses.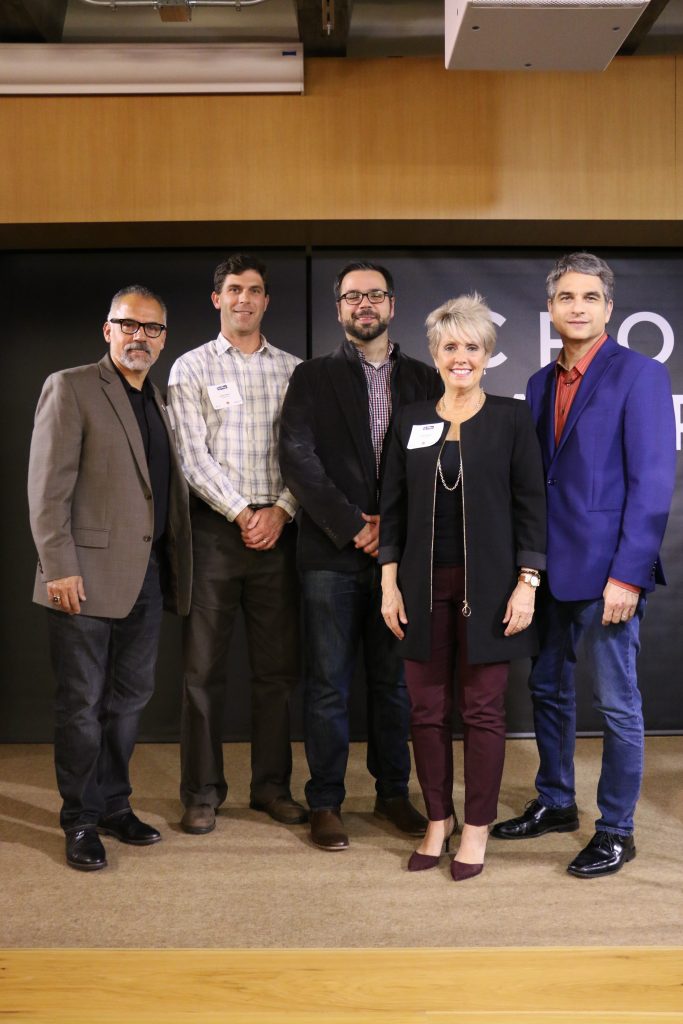 Credits and Contact
We would like to thank Cross Campus South Bay for hosting and Bank of America Merrill Lynch for sponsoring such a dynamic event, the Center for a Competitive Workforce for providing a much-needed dimension to industry cluster development, and of course, the Virgin Orbit team for moving the aerospace industry forward, or rather, upward.
Lastly, we would like to thank those who attended the meeting and continue to serve as advocates for and innovators in the aerospace industry. We look forward to continuing this conversation come June and advancing our robust aerospace industry in Los Angeles County every day.
For more information on how to get involved with LAEDC's SoCal Aerospace Council, please contact Judy Kruger ([email protected]) or Phylizia Carrillo ([email protected]). For more information on the Center for a Competitive Workforce, please contact Jessica Ku Kim ([email protected]).