Starting a company with the minds behind massively successful and innovative companies like Google and Comcast gets people's attention.
"When are you going to license the tech platform?" Says Kelly Cheng, Head of New Markets and Business Development, at Honor Technology Inc. regarding the question she receives most often.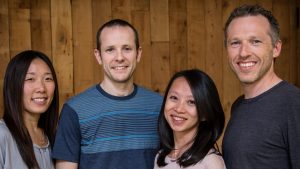 Naturally, bringing together best minds in tech and telecommunication inevitably creates a certain level of anticipation and Honor has been able to display one key virtue to ensure they're more than a flash in the pan: patience.
That's not to say the technology behind their platform isn't extremely impressive, it is. Screening caregivers to match to patients based on their experience, providing real-time updates on caregiver arrival time, web-based charting for families and fellow staff to review are just a few of the revolutionary practices introduced by Honor to bring home care into the 21st century.
"If you're doing pen and paper schedules, you can't have 200 care professionals in your organization, that does not scale. But without 200 care professionals, how will you provide the best care professional to someone who speaks Mandarin, who needs help getting out of bed. It's hard to find that right person for that senior's need," says Co-founder Seth Sternberg.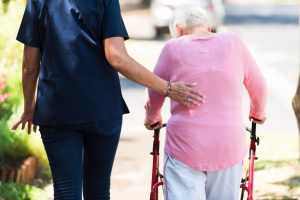 In the world of tech start-ups and venture capital, timing can be everything, but Honor isn't like most companies. Their commitment to using their technology in the field has exponentially improved their ability to make improvements and embrace the many challenges typically faced by new healthcare providers.  
Honor's goals are bigger than robust technology. They want to empower our nation's sick and elderly with information to make the best choices that preserve their delicate quality of life. They want to enable home care agencies to scale their businesses.
Simply put, they want to vastly improve our nation's options for aging in place, and deliver modernization in an industry sorely in need of digitization and technology.
In 2014, Honor Technology Incorporated raised their first series of funding from a list that TechCruch described as "an A-list of Silicon Valley". Their second series of funding in 2016 allowed them to expand their agency locations from outside the California market to a new location in Dallas, and since have opened a fourth base in Albuquerque.
"We have an advantage from direct consumer agencies, in that we can embrace challenges into our model as we grow," says Cheng who will be a featured speaker at the LAEDC's Future Forum on February 6th. "By providing better operational solutions and a higher quality of caregivers, we are able to leverage our network and technology to help ease growing pains healthcare agencies experience in their first few years."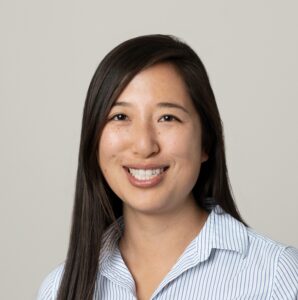 Honor's model makes so much sense, it could be that next great technology we didn't know we couldn't live without until it was in our hands. Unlike other rapidly growing, tech-infused models like Airbnb or Uber, Honor is leveraging technology to correct modern-day issues without relying on a peer-to-peer network.
By vastly improving the pay and conditions for their caregivers, and improving the depth and customization of care plans for patients, Honor isn't just successful from a revenue standpoint, they are making the entire healthcare ecosystem better as a whole.
In a world where companies are quick to build and sell technology, Honor is taking the time to perfect their craft. Despite being on the cusp of transformative workforce management platform, they are still focused on making it better by absorbing user and agency challenges while improving their already impressive technology. It's the honorable thing to do.
Want to hear more from Honor's Kelly Cheng, who has spearheaded their rapid rise? REGISTER NOW for LAEDC's Future Forum: The Future of the Business of Aging, February 6th, at Cross Campus Downtown LA, featuring keynote speaker Paul Irving, Chairman, Milken Institute Center for the Future of Aging!