BIOTECH: $320M Westlake fund excites local firms
By Dana Bartholomew
Friday, December 14, 2018
Read the full story at LA Business Journal.  What follows is an excerpt.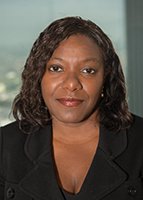 Los Angeles biotech companies continued to see strong venture capital investment in 2018 with more money waiting in the wings that startups and researchers hope will be deployed to the region in the years to come.
2018's headliner in biotech venture capital came in the form of the newly minted Westlake Village BioPartners, which unveiled a $320 million fund with the goal of targeted investments in the next generation of L.A. drug, medical device and diagnostic companies.
The king-sized fund, led by biotech development veterans from the Kleiner Perkins venture capital firm and pharmaceutical giant Amgen Inc., put a stamp of approval on L.A.'s emerging bioscience sector, according to Carolyn Hull, vice president for industry development at the Los Angeles County Economic Development Corp.
"The big story is Westlake Village BioPartners," Hull said. "L.A. is now seen as a bioscience area, where years ago, it was a fly-over county on the way to San Diego or San Francisco."
Focused effort
Westlake Village BioPartners' fund is among the largest in a growing number of venture capital firms to focus on Los Angeles' life sciences market.
It was co-founded by two medical doctors, Beth Seidenberg and Sean Harper, who have more than 40 years in combined experience in life sciences investing, and research and development.
Seidenberg, a former biotech investor at Kleiner Perkins in Menlo Park, once held executive roles at Amgen, Bristol-Myers Squibb Co. and Merck Research Laboratories. Since 2006, she has invested in and helped incubate 13 biotech ventures, including South San Francisco-based Atara Biotherapeutics Inc., which this year opened a 90,000-square-foot T-cell immunotherapy manufacturing facility in Thousand Oaks.
Seidenberg said in an interview that the launch of Westlake follows the "wildly successful" development of L.A.-area biotech firms − from Amgen in Thousand Oaks to Kite, a Gilead Co. in Santa Monica.
"The time was right," said Seidenberg, who lives in Los Angeles. "It's happening. It's exciting. "
Harper currently serves as an executive vice president in charge of research and development at Amgen, where he has also worked with Amgen's venture fund. He previously worked at Merck and has helped in the development of 14 new drugs. Harper will move over to Westlake effective Jan. 1.
He said Los Angeles has a lot to offer with its emerging cluster of medical innovation, strong slate of research universities and deep talent pool. "A dedicated life sciences fund of this size," Harper said in an interview, "will allow the transformation of this region."
Scott Ryles, chief operating officer at Kleiner Perkins, will serve as Westlake's chief operating officer.
The Westlake fund has already begun investing in unnamed early stage and incubating companies in Los Angeles, and has plans to invest in later-stage firms, the founders say.
Ahmed Enany, chief executive of Los Angeles-based trade group Southern California Biomedical Council, said much of the funding for local biotech firms still comes from outside the region – something he'd like to see change.
"We see more venture capital interest in L.A. companies and money being invested," Enany said. "That's why Westlake Village BioPartners is a big deal: It's going to be a game changer"
Funding deals abound
This year also brought its share of deals for regional firms. Venture capital investment in bioscience companies in the six counties that make up greater Los Angeles drew more than $850 million from 124 funding deals this year through Dec. 7, according to an analysis of federal security filings by SoCalBio.
In Los Angeles County, the sector that includes biotechnology, medical devices and digital health drew $389.2 million from 64 private deals during the same period, according to the trade group.
The top venture capital biotech deals for 2018 include Provivi Inc. of Santa Monica, which raised $27.5 million; $41 million to medical device maker Alpha Source Inc., of Westwood; and two funding rounds worth $32.4 million to Pasadena-based digital health firm Embodied Inc.
"If you build it, they will come"
Life sciences investment veteran Joseph Boystak, a managing partner of Menlo Park-based Health2047 Capital Partners, said venture capital investment in the life sciences is up nationwide, with $19.1 billion in deals through Sept. 30, compared to $16.7 billion in all of 2017.
The $40 billion life science industry in Los Angeles County has an advantage with universities like UCLA, USC and Caltech cultivating talent, in addition to large local research hospitals from Cedars-Sinai Medical Center to City of Hope.
Boystak said there is a growing culture of innovation to launch startup companies in Los Angeles, but what's lacking is management talent that can draw venture capital. But that is changing, he said.
A new generation of executives is now coming out of major biotech….  (STORY CONTINUES AT http://labusinessjournal.com/news/2018/dec/14/biotech-sees-vc-cash-flow/)