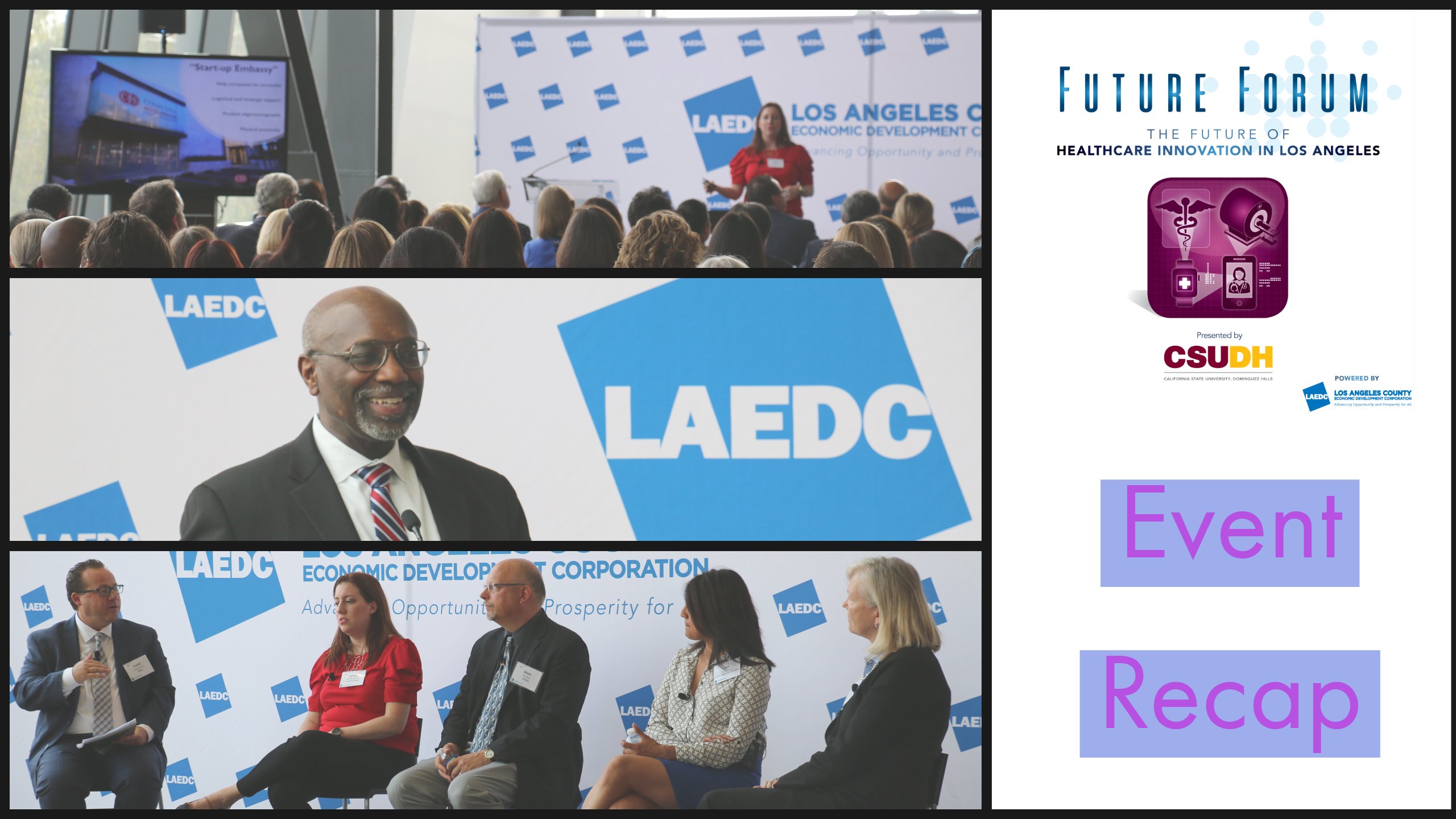 Business, government and education leaders came together at CSUDH's campus for a deep dive on the Future of Healthcare Innovation. Attendees heard from our panel of experts on future industry trends, the workforce demands that will be required, and the opportunities that will be available tomorrow. Our speakers and panelists presented a fascinating look into how the healthcare industry is experiencing an explosion of innovations that are improving life expectancy and quality of life.
Highlights from the event included:
Insights into how the Cedars-Sinai Accelerator program nurtures LA's innovative healthcare companies to ensure their continued growth and success in the region.
A look at how global trends in healthcare delivery and patient care like personalization, gene therapy, AI, and other technological innovations will shape the future of medicine.
A presentation from Accendo Wave's innovative, non-pharma approach to pain management for patients utilizing machine learning and interactive technology.
An overview of how our aging population, combined with an increasing shortage of physicians and healthcare professionals, is ushering in an era of automation and robotics.
A recap of the Center for a Competitive Workforce's recent report examining the future workforce needs of the healthcare industry.
Get a fuller picture of the presentations by accessing the decks below:
Stay tuned for more information on our upcoming Future Forum in September on FinTech.