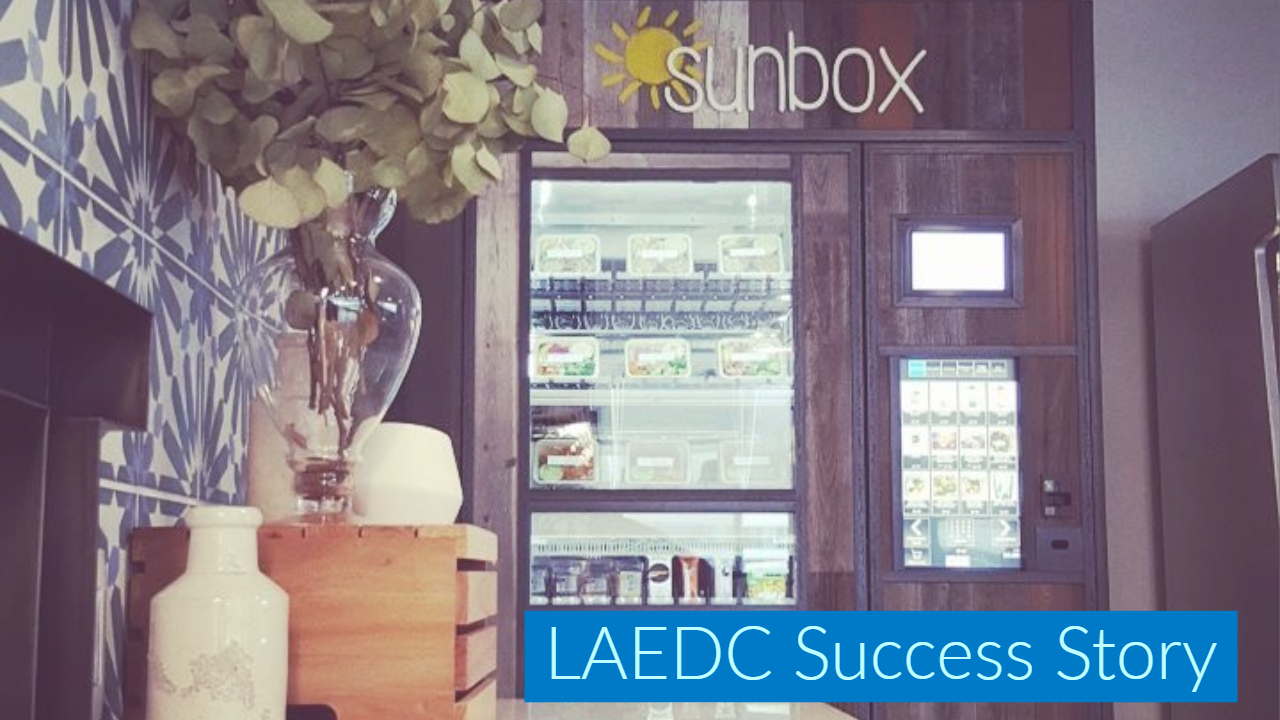 Sunbox, is a health food & beverage management service that makes it easy and affordable to eat healthy. The company offers businesses a low cost, alternative solution to commissaries and dining halls. Through their elegantly designed and automated, self-service kiosks, Sunbox provides immediate and convenient access to healthy meals, snacks and beverages 24/7.
Recently, Sunbox shared their story with LAEDC members at the June 2018 Board of Governors meeting.
Founded in 2015 here in Los Angeles by Vanessa Ballesteros and Elisa Gomez, Sunbox partners with local food and beverage makers to provide a distribution and marketing platform for these small businesses, as well as help bring economic growth to the communities they serve and do business in. Their motto is "we grow together."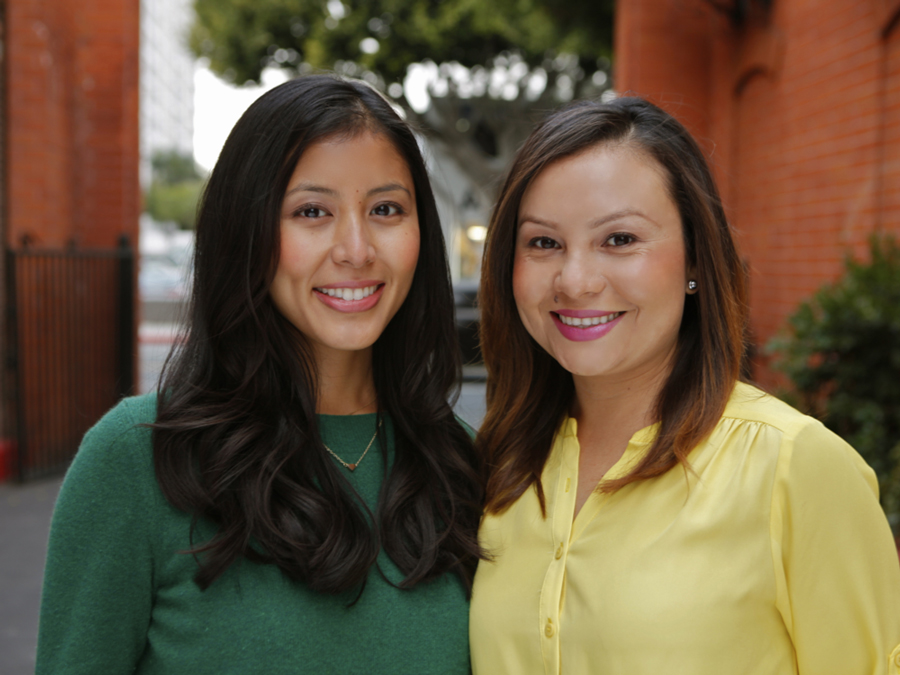 As a capital-intensive business in the initial stages, Sunbox faced challenges of gaining access to capital and valuable resources to expand the business and ensure the company's survival.  After hearing about the LAEDC at a small business workshop, Sunbox approached our Business Assistance team for help and guidance and met with  Joe Torres, the Regional Manager for the LA Metro area.
"From the very beginning, Joe and the LAEDC team provided us with individualized service and attention," said Vanessa. "Unlike other service providers that have a 'one type fits all' approach, Joe took the time to understand our business so that he could tailor the programs, resources, and solutions to address the unique challenges we faced," said Elisa.
Through the LAEDC's assistance, Sunbox has been able to acquire capital and workforce resources that have allowed the business to expand and grow the company from a team of two to a team of five employees.
Additionally, through LAEDC's nomination they were able to be part of the Inner City Capital Connections (ICCC), a five-month program sponsored by Jodie Lesh and Kaiser Permanente that help business executives gain education and resources to position their company for long term success.
Vanessa and Elisa credit the LAEDC for helping them find and navigate a sustainable path of growth. "The guidance, consulting and mentoring Sunbox has received from LAEDC would have cost Sunbox thousands of dollars," said Vanessa. "Instead, we've saved those thousands of dollars and utilized the funds to continue laying down roots here in Los Angeles."
In their remarks, Sunbox also highlighted LAEDC Chair Jodie Lesh and Kaiser Permanente and thanked them for their philanthropy through the program as well as recognized their support of LAEDC and ICCC.