LAEDC Names Eric Rowen of Greenberg Traurig as Incoming Chair, and CSUN President Dianne Harrison as Vice Chair
LOS ANGELES, CA (June 20, 2018) – The Los Angeles County Economic Development Corporation (LAEDC), whose mission is to advance opportunity and prospertiy for all of LA County's residents, announced today that Eric Rowen, Principal Shareholder of law firm Greenberg Traurig LLP, will begin his term as LAEDC Chair on July 1st, 2018, and Dr. Dianne F. Harrison, president of Cal State Northridge (CSUN) has been elected Vice Chair of the LAEDC, and will serve as Chair during the 2019-2020 fiscal year.
"With our board's election of Eric Rowen as Chair, we are elevating a community and private sector leader who has been deeply engaged in the LAEDC's public-benefit mission for over a quarter century," said Bill Allen, CEO of LAEDC. "And we celebrate the election of Dianne Harrison, the first university president to hold this position, as Vice Chair, whose civic leadership and decisive role as an educator preparing students for success in our fast-evolving economy will be invaluable to our work."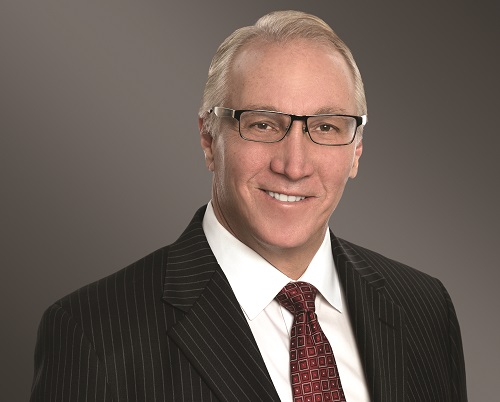 Eric Rowen has served on LAEDC's board on behalf of member Greenberg Traurig since 2006, as chair of LAEDC's legal committee and also pro-bono legal counsel for more than a decade, and his service on LAEDC's board dates back to 1993.  As a board member, Mr. Rowen has traveled with LAEDC to visit other EDCs throughout the nation to glean and catalog successful economic development practices, and better remodel and replicate those strategies for LA County.  In his role leading Greenberg Traurig's real estate litigation practice, Mr. Rowen brings to the LAEDC an umatched understanding of the opportunities and challenges related to land use, real estate development and housing – one of our region's most pressing challenges.  His work facilitating land acquisition for the Alameda Corridor rail system has been a game-changer for LA's logistics industry, increasing cargo throughput and efficiency, while helping to make the San Pedro Ports the "greenest" in the world, a legacy that will be long celebrated.  Greenberg Traurig's work in the advanced transportation industry cluster also sets a foundation for Mr. Rowen to support this and other fast-emerging industries in the LA basin, as part of the LAEDC's dual strategy to build both labor demand and supply capacity in the region's most competitive, concentrated and growing traded industries, such as aerospace, bioscience and digital media entertainment.
"I am honored to assume the Chairmanship of the LAEDC," said Eric Rowen, Principal Shareholder and Co-Chair of Greenberg Traurig's Real Estate Litigation Practice and Chair of its Western Region Real Estate Litigation Group. "Having served on LAEDC's board since 1993 and as Corporate Counsel since 2003, I've witnessed first-hand how the LAEDC has helped improve the lives of the more than ten million people throughout LA County.  As Chairman of LAEDC, I look forward to building on the organization's laudable mission to advance opportunity and prosperity for all county residents, and expanding on the more than 230,000 jobs that the LAEDC has helped to create and retain in LA County to date. I'm grateful to Greenberg Traurig for encouraging public service opportunities such as this one, and am excited to get started."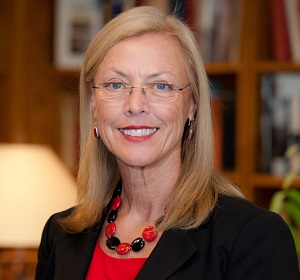 Dr. Dianne F. Harrison will be the first academic leader elected to serve as Vice-Chair of LAEDC, at a time when understanding and preparing for the changing face of work is an increasing priority for the organization and its education, government and private sector members, especially with LAEDC's ideation and launch of the Center for a Competitive Workforce with LA County's 19 community colleges, the Los Angeles Orange County Regional Consortia, and the LA Area Chamber of Commerce.  As one of the founders of the "CSU5" collaboration of the five Cal State Universities in LA County, Dr. Harrison rallied support for providing funding, alongside many private sector and philanthropic organizations, for the implementation of the LA County Strategic Plan for Economic Development (2016-2020), which became Propel LA, located at the LAEDC.  Dr. Harrison has also been a vocal promoter of the role of innovation in our economy and in talent development, through CSUN investments in technology incubation.  Dr. Harrison is also known for her strong commitment to community and for building strong partnerships with public-, nonprofit- and private- sector organizations, which fits the LAEDC's collaborative economic development approach.
Dr. Harrison began her appointment as president of CSUN in June 2012. Prior to CSUN, Dr. Harrison served as president of California State University, Monterey Bay, and prior to that she worked at Florida State University.  Dr. Harrison currently chairs the Steering Committee of the Presidents' Climate Leadership Network. She has been appointed twice by California Governor Jerry Brown to serve on the Western Interstate Commission for Higher Education, and served in 2014 as chair. As an active civic leader, she serves on the boards of the LA Area Chamber of Commerce, the Valley Economic Alliance and Valley Presbyterian Hospital. She is a member of the LA Cleantech Incubator Leadership Council and the LA Coalition for the Economy and Jobs, and also serves on the Advisory Council of BizFed.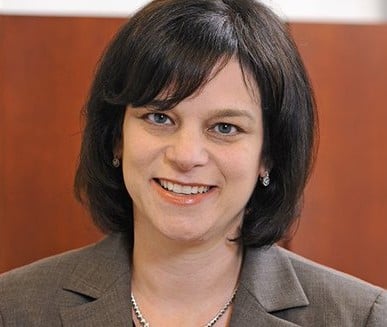 Bill Allen thanked outgoing Chair Jodie Lesh, SVP National Delivery System Strategy, Planning and Design for Kaiser Permanente, for her incredible service to the LAEDC, saying "Jodie has left her indelible mark on the LAEDC, changing the face and focus of the organization forever." Allen added, "Jodie reminded all of us that the value of job cannot not be measured only in terms of wage levels, multiplier effects and fiscal impacts, but the true value of a job is measured in its human impacts, including physical and mental health, social and community connection, and social identity and increased life satisfaction; indeed, Jodie's compassionate and humanist approach to economic development will be her legacy."