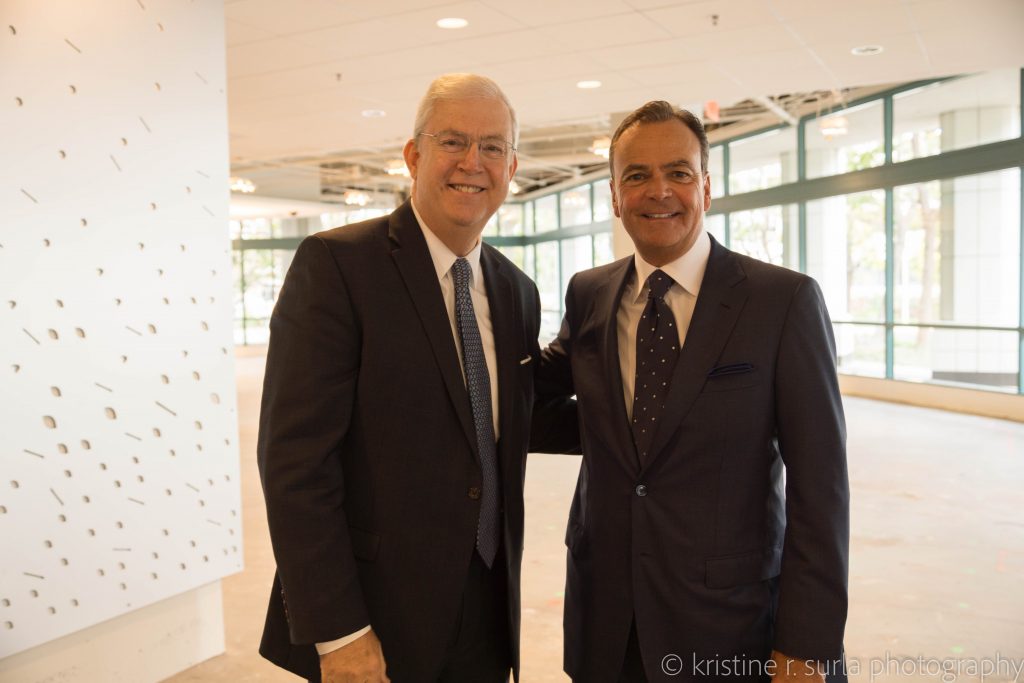 Who plans their business on a 100-year timeline?  Rick Caruso, for one.  The leader of Caruso spoke to 200 attendees at the LAEDC Future Forum: The Future of Retail and Consumerism in Santa Monica on May 2nd, and he shared unique and transformative perspectives that drive the goals of his organization.
Mr. Caruso, a past honoree at LAEDC's Eddy Awards, continues to invest heavily in the long-term future of Los Angeles.  Caruso properties include The Grove and the Americana at Brand, and have set a new high bar for retail nationwide.  But Rick Caruso doesn't really regard them as retail properties.  Rather, he said he regards them as experiential destinations that create warm and intimate experiences for guests.  Notice the word "guests," not customers, because Mr. Caruso regards the individual retailers as the customers, and he describes visitors to the property as guests whose lives the properties can enrich, creating a sense of community.  Sometimes it is the little things that are offered like a blanket for families to picnic on the lawns, and trolley rides or other amenities that can give back to the community.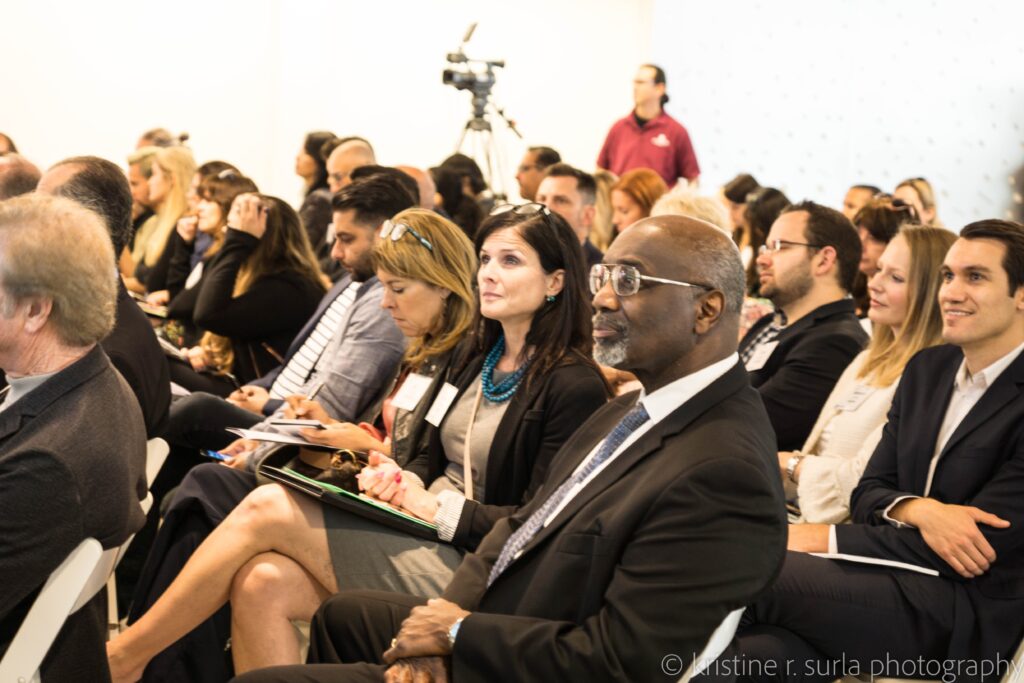 He explained how all aspects of planning new development projects center on creating an emotional connection with people, and often he breaks the mold when defining new services, such as the concierge services that give back time to residents on the properties with things like vehicle services, shopping, dry cleaning while people are engaged in other activities.  Mr. Caruso went on to offer more strategies and perspectives that show how the future of retail is being shaped by new thinking.
Mr. Caruso also talked about corporate culture, and the company's history of giving chances to young, creative executives.  He advised that workforce development systems need to nurture in students a spirit of creativity, and a mindset of "leaning a bit far forward on your skis" to make business choices that are brave and future-forward, for success in the jobs of today and the future.  He also talked about the importance of collaboration with local government, and said that success hinges on government setting forth clear guidelines in advance and sticking with them, so that his business (and all businesses) can plan effectively and deliver successfully on a project.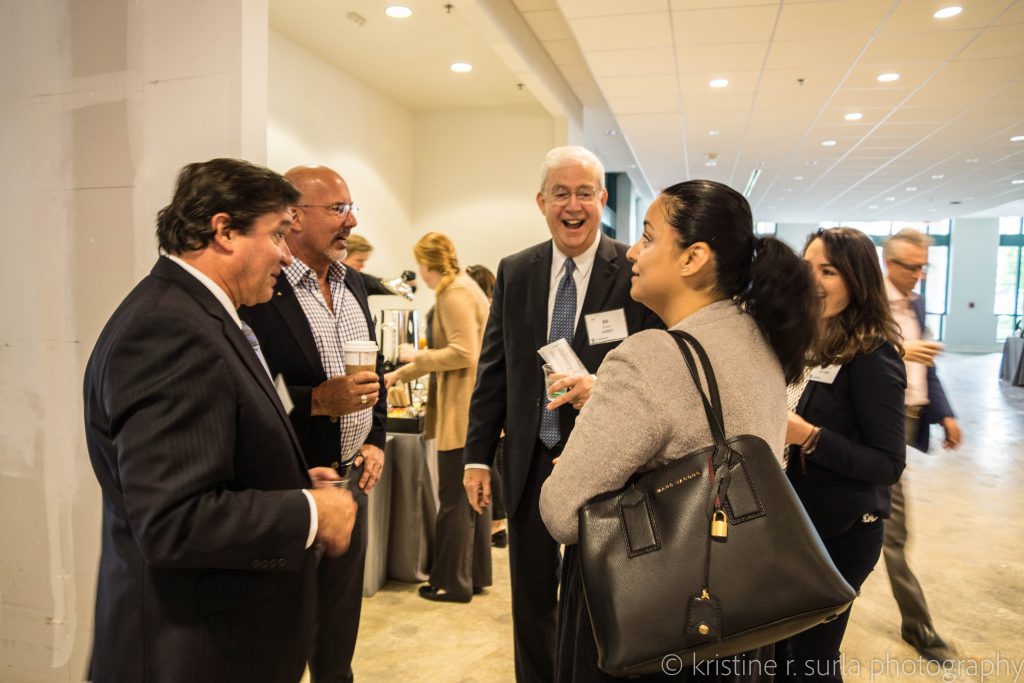 The Future Forum series looks at the changes occurring in key Los Angeles industries with the goal of informing participants to help them thrive and drive economic growth, and Caruso's comments aligned with that goal.
Joining Rick Caruso at the event was Mike Quindazzi, Managing Director for PwC, who moderated a panel of retail experts including Ellie L. Altshuler, Partner, Nixon Peabody, Thomas J. Norman, Ph.D, Associate Professor of Management, California State University, Dominguez Hills, and Nicholas J. Hodson, US Strategy Leader & Partner, PwC/Strategy&.  Mr. Hodson also provided a highly informative presentation on how basic and highly specialized goods are purchased and distributed, and how technology is disrupting all aspects of how the consumer interacts with the retailer. Special thanks to Mike Quindazzi who also chair's the SoCal Aerospace Council, powered by LAEDC.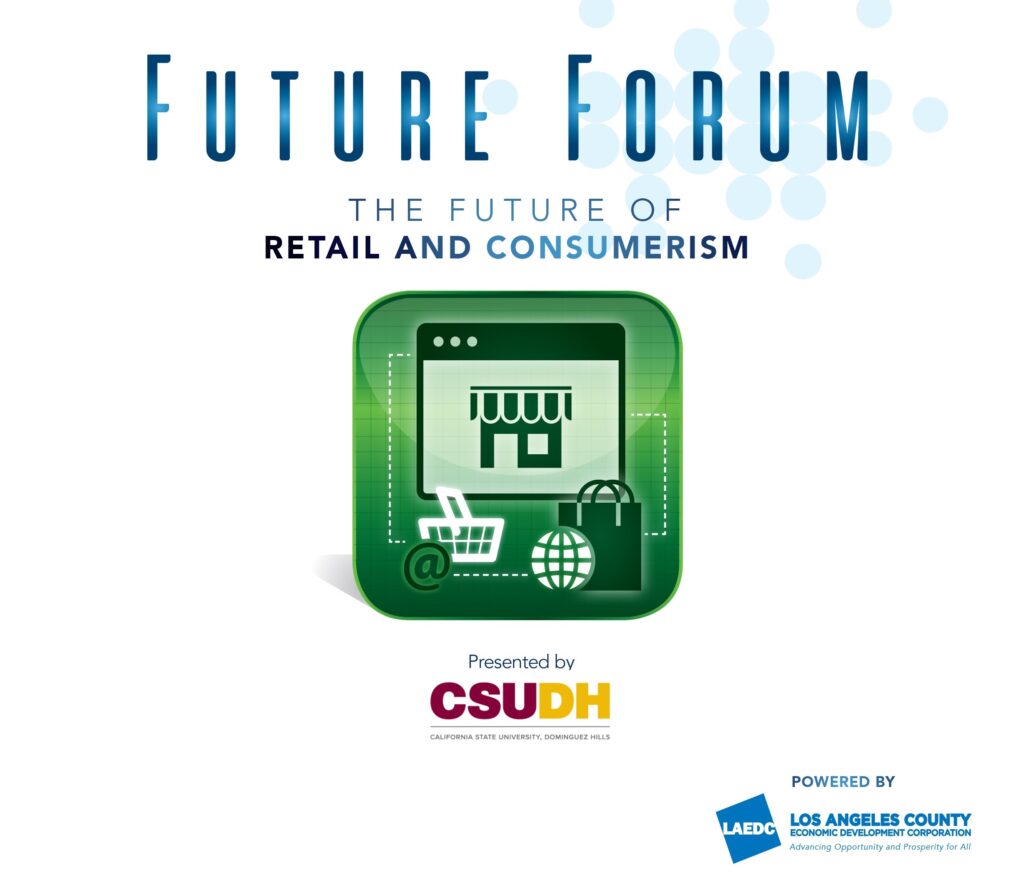 Dr. Willie Hagan, president of Cal State Dominguez Hills made opening remarks alongside LAEDC CEO Bill Allen.
Several of the presentations from the event are available here:
Ellie Altshuler presentation (Retail Influencers)  
Nick Hodson presentation (PwC Strategic Perspective)
Thomas Norman presentation (Get Ready for Disruption)
The event was located at the Water Garden: Santa Monica's Creative Office Campus, and the LAEDC staff thanks the CBRE team for their warm hospitality and amazing setting.
The LAEDC extends a warm thanks Cal State Dominguez Hills for making the Future Forum series possible!  Special thanks to PwC as well.
Our team hopes to see you at the next Future Forum, on the topic of the Future of Healthcare, which will take place on June 27th.  For questions, contact Rick Moelis, Director of Events Programs for LAEDC, [email protected]