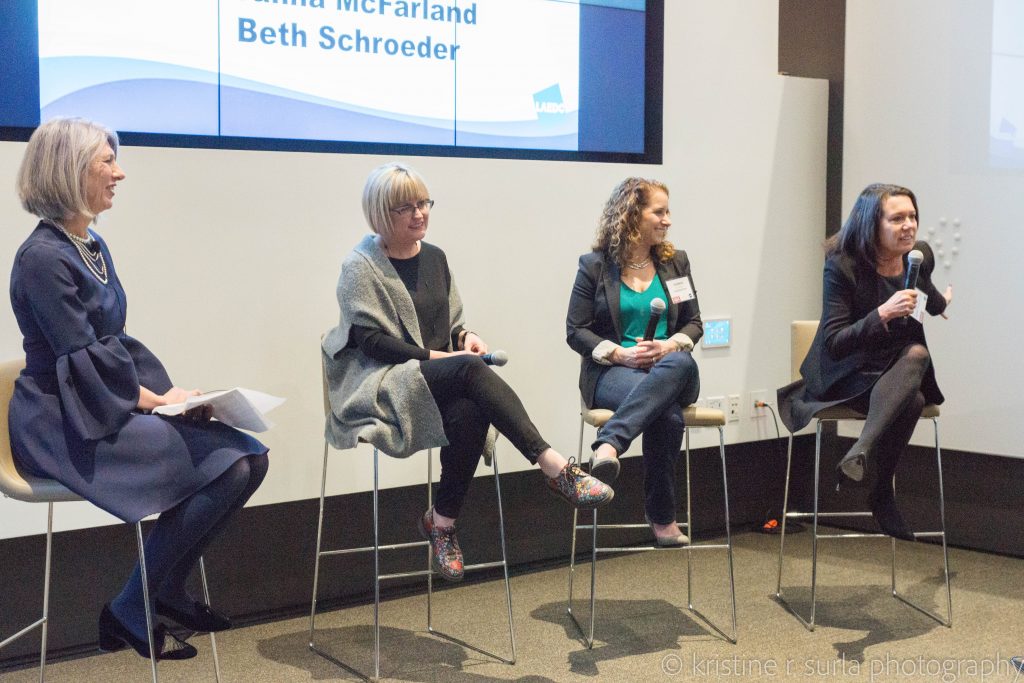 Attendees at the LAEDC's R.E.D Talk Thursday evening heard from several amazing women leaders, including entrepreneur Joanna McFarland, and a panel led by Lisa Markus of Bolton & Company which discussed where we go after the #MeToo movement to advance equality and the prospects for women in business.
The evening kicked off with an interview session led by the LAEDC's Elsa Flores and Chris Rico along with featured speaker, HopSkipDrive cofounder and CEO, Joanna McFarland. The discussion focused on the company's path to a successful 45-person company that provides a ride service for children, helping parents manage impossible schedules.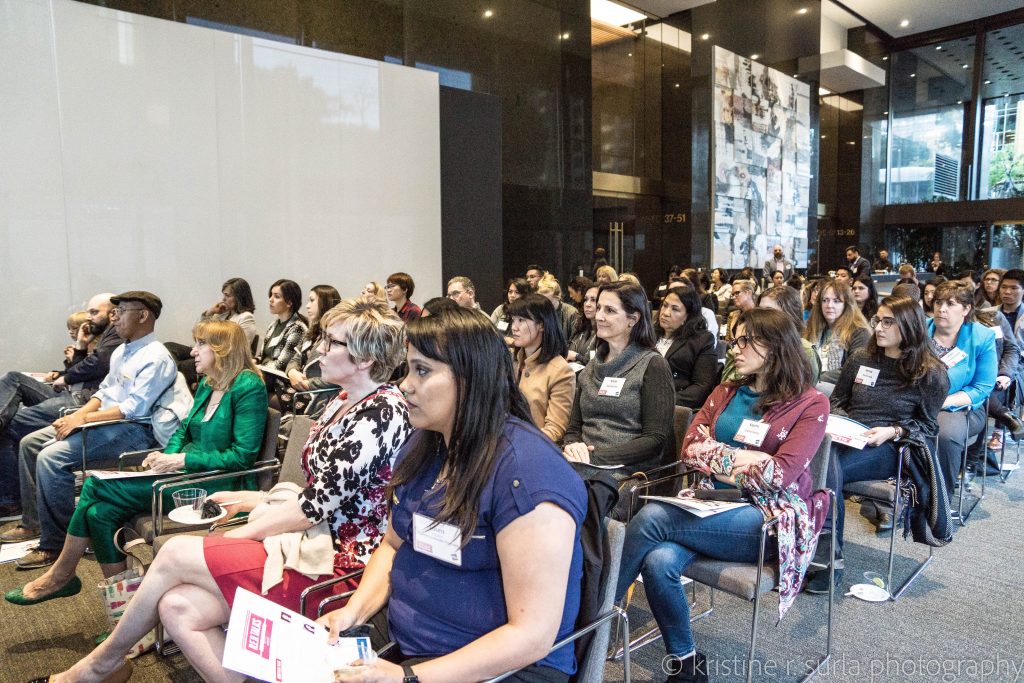 The service which is accessible via an app, helps parents get their kids to soccer practice or dance classes or tutoring sessions, and is one of the latest examples of the growing advanced transportation industry cluster in LA. Joanna talked about the genesis of the company – a party where a group of moms were discussing the problems of picking up and dropping off kids for overlapping appointments and impossible schedules.  She quipped that they should solve the problem, and to the surprise of her friends then began the process of imagining how such a company would operate. Challenges were many: the ability to pitch investors, difficutly finding insurance, approval from school administrations and establishing trust with parents or guardians.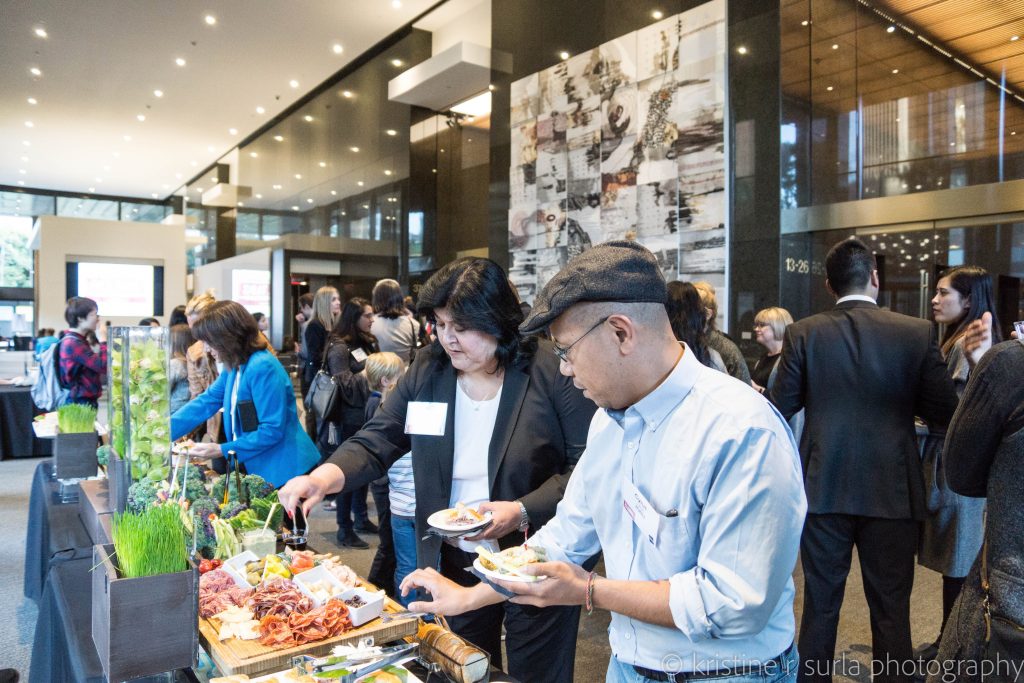 The family rideshare app, which is looking to expand their employee base, seeks employees from all over the Los Angeles Basin. Moreover, it is important to Joanna and HopSkipDrive to be an inclusive company, stating, "we think about inclusion a lot". Furthermore, HopSkipDrive offers a variety of options to lower income families—carpool, direct services through schools and a program that serves foster youth within the LA Basin. Joanna describes HopSkipDrive as an app that is "really about the caregiver"—in that it's important to establish trust amongst the drivers, riders and families.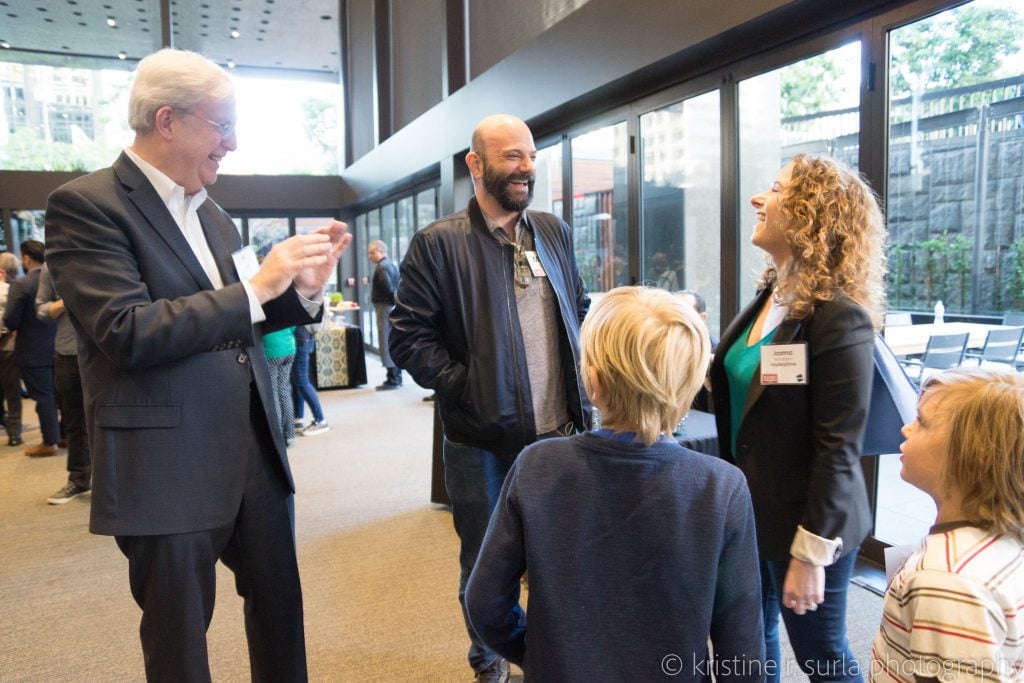 The evening concluded with a fantastic panel discussion with Joanna, Beth Schroder (Raines Feldman, LLP), Karen Gifford (Califia Farms) and panel moderator Lisa Markus (Bolton & Company). The panel highlighted the importance of going beyond the #MeToo movement and emphasized the salience of equality and balance of power between men and women in the workplace. The panelists stated several points about supporting equality in the workforce, including the concept that power balance in the workforce starts with company leadership and should percolate through all levels within an organization.  The role of mentorship was also noted as helpful to new employees as they learn how to approach unexpected situations in the workplace.
[Contributing Author Calvin Smith]