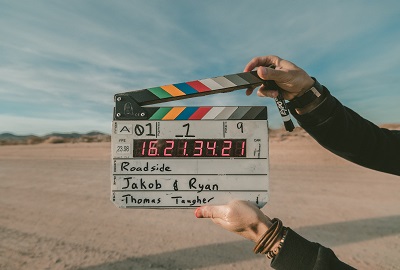 Offering favorable tax incentives, Georgia has become a desirable destination for the film industry. However, a new anti-LGBT bill introduced in Georgia's senate could be a catalyst for the state's booming film industry to look elsewhere. The bill, titled SB 375, "Keep Faith in Adoption and Foster Care Act", would allow taxpayer-funded adoption agencies to reject same-sex couples. Many independent actors and producers have come forth to condemn the passing of this bill and are urging film companies to leave the state. If this bill were to go into effect, it could impact that state's economy as many film and entertainment companies could look to move their services.
The Atlanta Business Chronicle highlighted the film industry in the state was valued at $9.5 billion in 2016, with much of the film industry establishing residence in Atlanta. If the film industry were to pick up and leave Georgia, where should these companies establish their new place of residence? One possible answer to this question: Los Angeles.
According to the Human Rights Campaign, the 2017 Municipal Equality Index (MEI) indicates that Los Angeles is one of the nation's friendliest LGBTQ cities. The report, examines how inclusive municipal laws, policies, and services are of LGBTQ people who live and work there. The MEI rates a total of 506 cities on 44 different criteria from every state in the nation.
Beyond the deep supply of entertainment industry talent and ecosystem of supporting businesses in Los Angeles, the California Film Commission offers a variety of tax credits to film and TV series who opt to relocate to California. The Commission offers tax credits based on qualified expenditures for eligible productions that are produced in California. Each fiscal year, which runs from July 1 to June 30, the Commission dedicates $330 million in funding towards four production categories: TV Projects, Relocating TV, Indie Features, and Non-Indie Features. Of the $330 million in funding, $66 million is set aside for relocating TV series.
The Center for a Competitive Workforce produced a report in February of this year, highlighting the rise of entertainment and digital media in the Los Angeles Basin. According to the report, L.A. Basin businesses employed 12,600 film and video editors in 2016, with an expected 200 additional workers in these occupations to be hired annually over the next five years. Additionally, in 2006, the L.A. Basin accounted for 16.9 percent of all employment in the entertainment industry nationwide. In 2016, this number grew to 18.7 percent, illustrating the industry's movement of employment to this region. Furthermore, entertainment and digital media industry employees are among the highest-paid employees in the regional economy which is evidence that residents benefit when production is located in LA County.
The L.A. Basin currently has 27 community colleges that train students for jobs in digital media and entertainment. L.A. Basin community colleges are realizing the upward trend in the digital and entertainment industry and have decided to invest their efforts in aligning curricula with the changing skills requirements. The migrating film companies would have a tremendous talent pool to pick from to serve their company's interests. If Georgia's anti-LGBT movement gains further traction, the L.A. Basin would be a suitable candidate to house these potential relocating film companies, possessing all of the required resources necessary for these production companies to flourish.