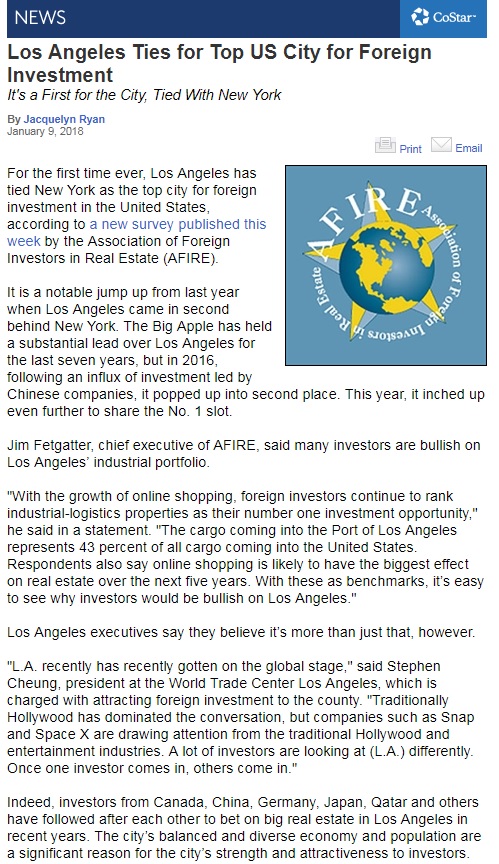 A survey of Association of Foreign Investors in Real Estate was published, in which its members ranked New York and Los Angeles as tied for first place in Foreign Direct Investment (FDI), within the United States.  According to the membership survey, LA has jumped up the rankings dramatically in the past several years.
CoStar's news editors covered the story and Stephen Cheung is quoted, helping increase awareness that WTCLA is the lead organization for FDI attraction in the region.
Read the article posted by CoStar and follow the link to AFIRE's website.