Banks brings 25 years of economic research and analysis, focused on regional and industry economics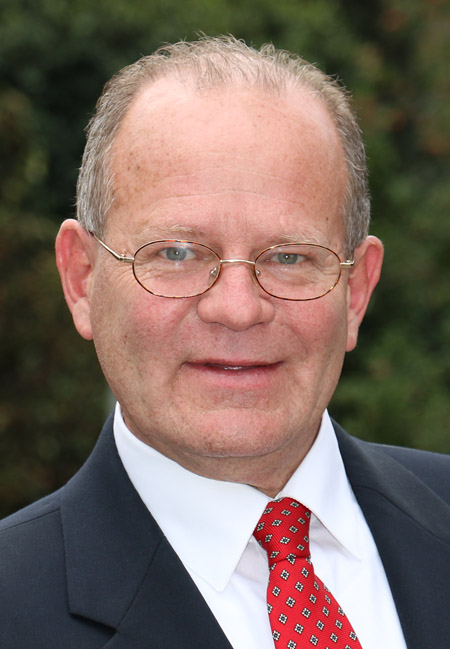 LOS ANGELES, CA – (January 4, 2018)   Steven Banks, Ph.D. has joined Los Angeles County Economic Development Corporation (LAEDC) to lead a new and more aggressive growth phase and era for the LAEDC's Institute for Applied Economics, focusing on Southern California's key industries, the region's fast-changing labor markets and future of work, and policies, projects and programs that affect or have the potential to affect the LA Basin economy.
A longtime resident of Southern California, Banks brings new specializations to the LAEDC in spatial analysis, demographics, and predictive and policy analyses.  He has experience developing proprietary models to enhance accuracy of economic, sector and industry forecasts, which will support LAEDC's role as the region's leader on economic strategy, known for accurate economic forecasts and industry outlooks.  On February 21st, Dr. Banks will unveil his first economic outlook for Greater LA County at LAEDC's annual Economic Forecast event in Downtown Los Angeles.
"As LAEDC increasingly focuses on the growth industries and occupations that provide well-paying jobs, we believe Steven's multi-industry forecasting experience and specialization in regional economies will be invaluable," said Bill Allen, CEO of LAEDC. "We are also excited that both Spanish and English language news media will be able to rely on Steven to obtain LAEDC's perspectives on jobs and the economy."
From his diverse industry experience, Dr. Banks has analytical perspectives on: Southern California's advanced transportation industry, including electric and autonomous vehicles; the entertainment industry; the heavy machinery and construction industries;  international markets; the financial sector; real estate; natural resources; and other key industry clusters in the region.
He has served in senior leadership roles providing economic forecasting and analysis at Warner Bros, Trust Company of the West, General Motors, and Caterpillar.  For the past ten years Dr. Banks has served as Director of Forecasting and Analytics at Integral Economics, providing CEOs, CFOs and Boards of Directors at various clients with analysis of industry trends and economic and business risks.  Dr. Banks has also served on the faculties of Pepperdine, Texas A&M, and Illinois State universities.
Dr. Banks has travelled extensively in Europe, Latin America, Asia, Africa and the Middle East, and brings a strong regional perspective to his work. He is a member of numerous professional and academic honor societies, and the recipient of various scholarships and awards.
Dr. Banks received his Ph.D. and Masters (MA) degrees in Spatial/Regional Economics from Ohio State University, and a Masters (MS) and Bachelors with Honors in Economics from University of Illinois.
About LAEDC   www.laedc.org
Los Angeles County Economic Development Corporation (LAEDC) is advancing opportunity and prosperity for all. This is achieved via collaborative economic development leadership, objective economic research and analysis, strategic assistance to government, business, and education partners, and targeted public policy. LAEDC was established in 1981 as a private, non-profit, public benefit corporation.
Media contact for Dr. Steven Banks:
Lawren Markle, LAEDC Director of Public Relations, [email protected], 213-236-4847