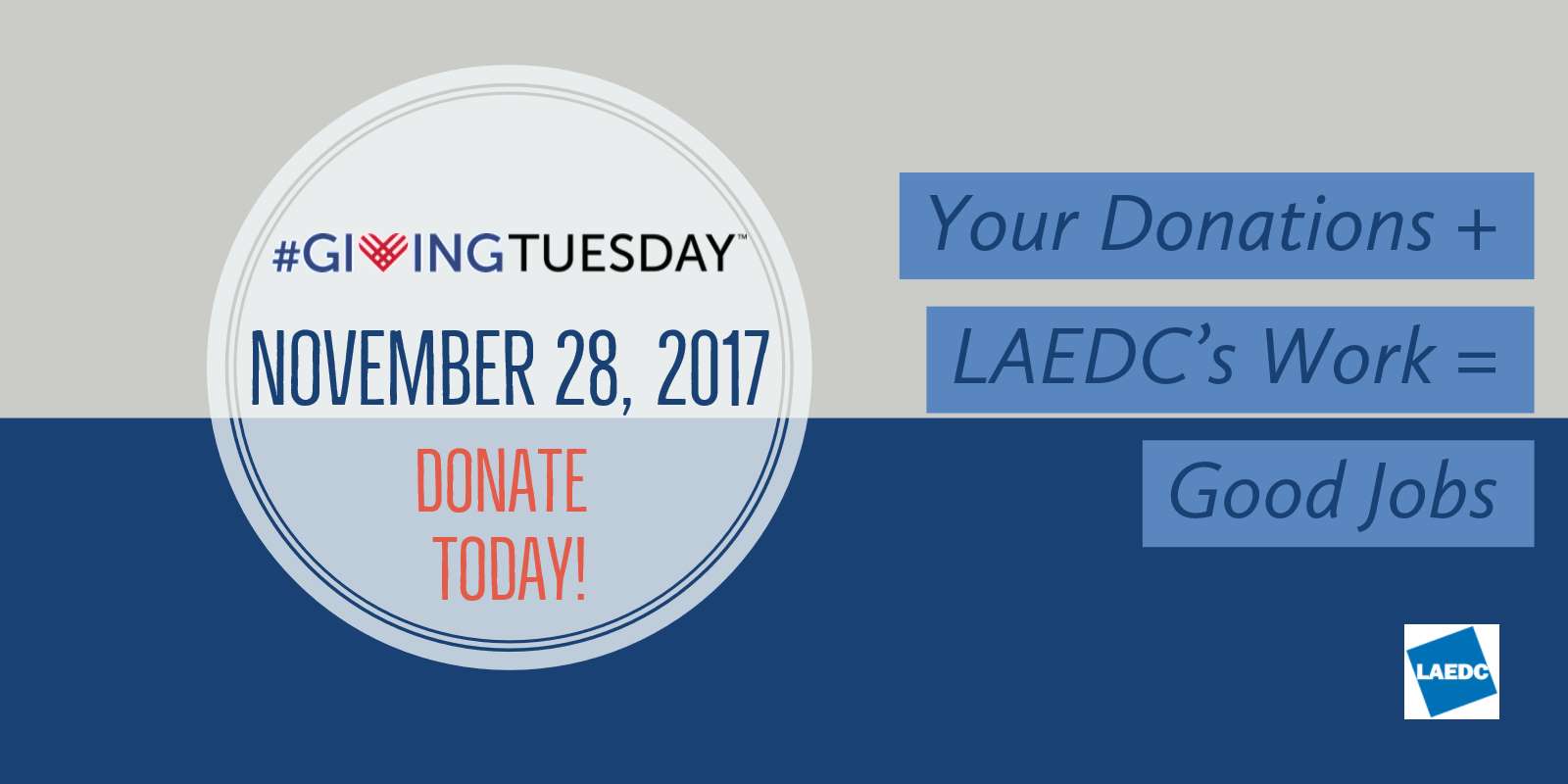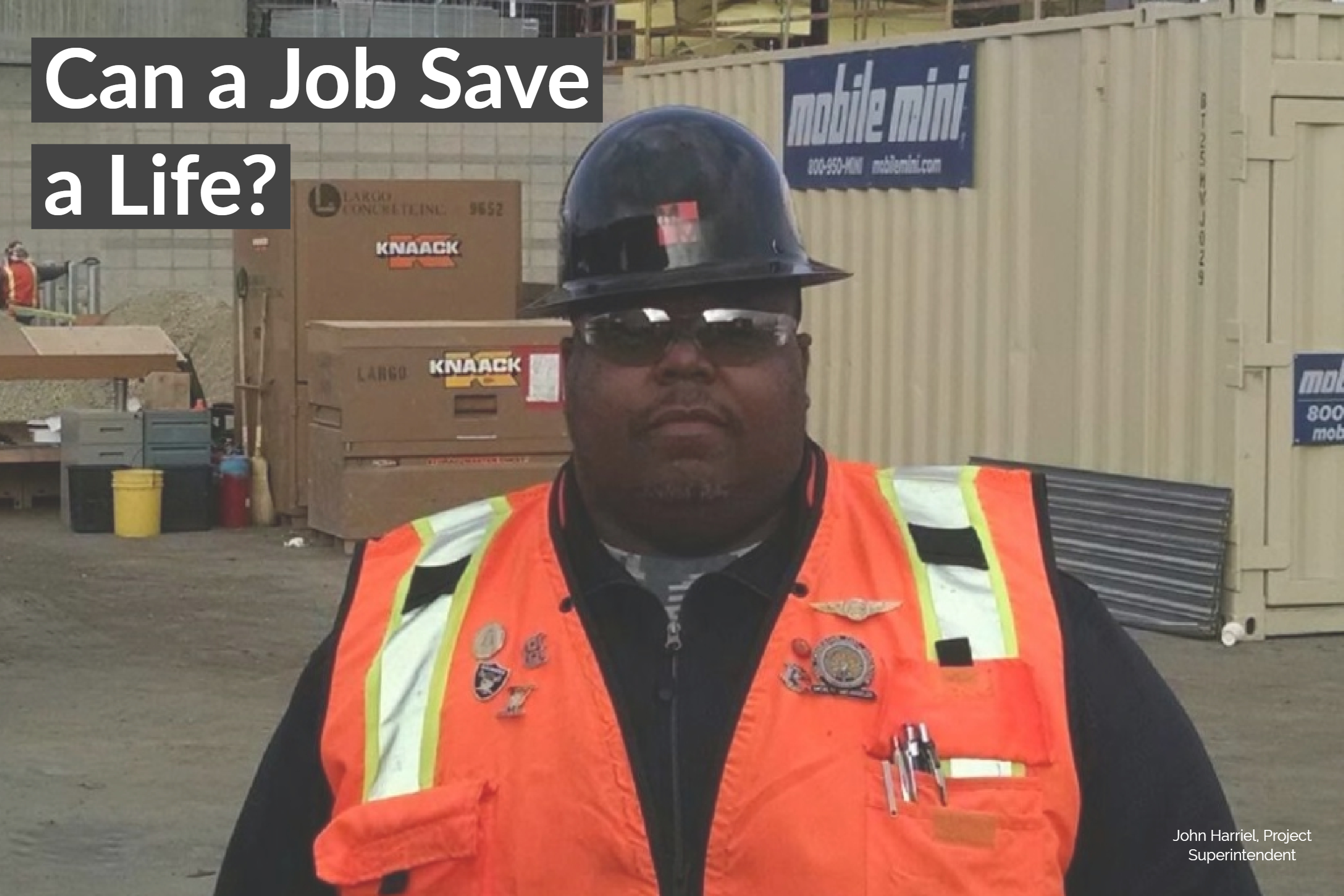 If you ever wondered if a job can save a life, just ask John Harriel.
John went from prison to project foreman in six short years. Today, John also focuses on saving the lives of other men and women in similar situations by helping them find careers that keep them off the streets and out of prison.
John, who is now a  project superintendent has led crews on many projects—including the Kaiser Permanente Baldwin Hills Crenshaw Medical Office Building where he met Jodie Lesh, LAEDC's Chair and SVP National Delivery System Strategy, Planning and Design for Kaiser Permanente. John asked her for a favor the other day, his first ever request of Jodie. He asked that through her work at the LAEDC, she be a voice for his community, and that is a promise she, and all of us here at LAEDC, intend to keep.
LAEDC works to advance opportunity for folks like John with help from our members and supporters. But this year, less government funding is available for our work, and we humbly ask for greater participation from our members and supporters. Make a tax-deductible donation to the LAEDC today.