Cal State LA's Bioscience Hub Will Bring New Jobs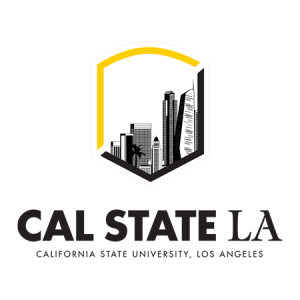 LAEDC is proud to recognize one of the nation's best regional universities, Cal State LA, as our Education Honoree for the 2017 Eddy Awards. With a current ranking of #14 among public regional universities in the West, Cal State LA's reputation for excellence continues to grow and its steady rankings are indicators of its success in carrying out its missions and values.
More important, Cal State LA boasts the number one ranking in the United States for upward mobility and recognizes the power of education in elevating students, their families, communities, and eventually the workforce they join. As a vehicle of social mobility, particularly catered to its diverse body of low-income and first-generation college students, Cal State LA consistently strives to transform the role of public universities into one that lays the groundwork for its students to climb the income ladder.
Over the past few years, Cal State LA has focused on developing a new entrepreneurial ecosystem in the L.A. and the San Gabriel Valley region. In efforts to attract businesses to the area, give students additional employment opportunities, and revitalize the region, Cal State LA plans to introduce a new incubator, otherwise known as LA BioSpace. Scheduled to open in 2018, LA BioSpace will help new companies by providing access to low-cost equipment, conference rooms and laboratory space. This newly established facility will anchor the eastern edge of an area known as "Bioscience Valley," and will enable startup firms to develop innovative technologies and turn scientific advances into job-creating businesses.
Cal State LA also recently hosted some of the region's leading bioscience research institutions during an event that focused on emerging technology investment opportunities. In partnership with the Los Angeles Venture Association's (LAVA) First Look L.A. 2017, Cal State LA connected investors with researchers and entrepreneurs that are developing cutting-edge technologies. This event also preceded LABioStart, a five-week training program to equip entrepreneurs with skills to launch bioscience ventures. Through the University's initiatives, startup firms will be able to collaborate with Cal State LA students and faculty, and as their companies grow, they will create high-quality jobs that are essential to keep pace with our region's rapid economic changes.
Please join us in honoring Cal State LA at our Eddy Awards on November 9th, 2017. This is LAEDC's only annual fundraiser in which we celebrate exceptional public and private leadership in LA County economic development and recognize honorees, like Cal State LA, that demonstrate outstanding contributions to economic development in the region. Through your support, LAEDC's work in advancing opportunity and prosperity for all is made possible.
More details about the Eddy Awards here.