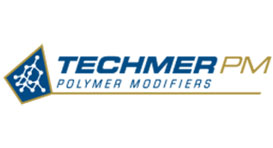 Techmer PM is a polymer materials designer in Rancho Dominquez. In business since 1982, the Company has produced engineered compounds for the plastics and fiber industries and 3D Printing for the Aerospace and Defense industries. The company is growing with a national presence.
The Challenge:
There was an urgent need to secure additional parking for facility expansion. When the LAEDC District Manager met with the company in June 2016, management expressed a desire to expand, but were constrained by limited space. The company was considering relocating elsewhere, including out of state. Direction was needed from a major utility in the form of an easement to allow an internal study to justify a sizable capital expansion project.
The LAEDC BAP RED Team's Assistance:
Opened stalled communication with a major utility provider and new space plan was granted for expansion.
California Competes Tax Credit was introduced. Company filed an application and was awarded $400,000 in tax credits for the needed expansion.
A power company program gave additional savings through a redesign.
Value added resources were introduced to the company as future options for local recruiting, screening and workforce development and training programs.
California Manufacturing Technology Consulting (CMTC) and Research and Development Tax Credit Programs, as well as other state tax credits are also being considered.
The Outcome:
93 jobs were saved  and Techmer's continued operations were successfully supported and sustained. 
"Barbara Levine presented many opportunities and had the contacts necessary to solve our problem."
Scott Hillman, Site Manager, L.A. Operations
ALL OF THESE SERVICES WERE PROVIDED AT NO COST TO THE BUSINESS. Learn more about how our BAP team can help your business.