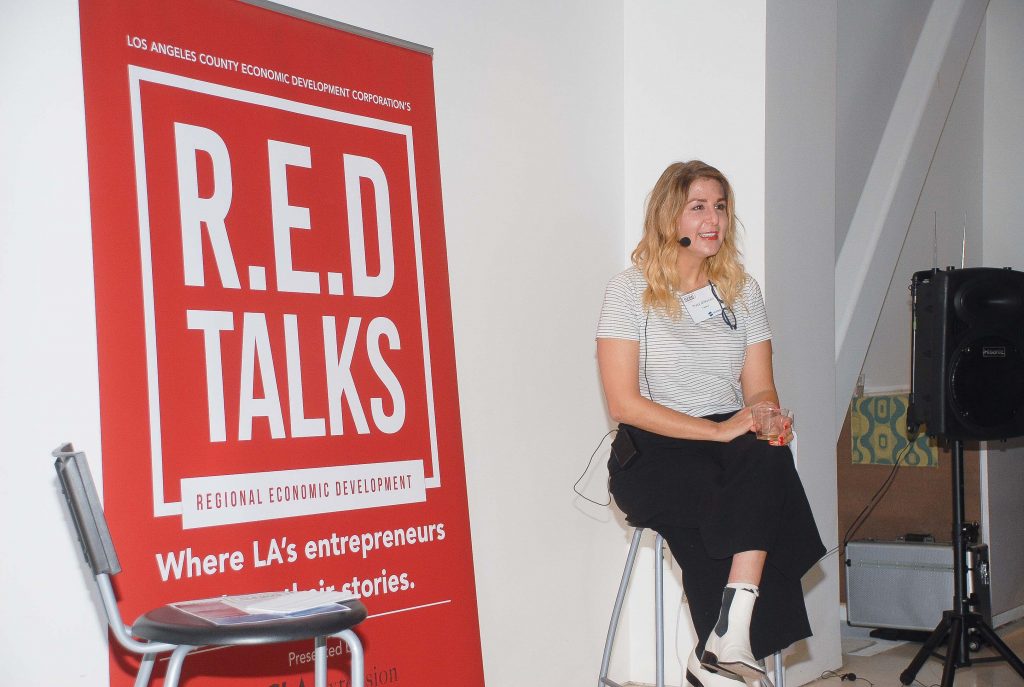 Tracy Dinunzio, the Founder and CEO of Tradesy, recently joined us for the third installment of our R.E.D Talk event series where she was interviewed by LAEDC's Director for the Center of Innovation, Chris Rico. The event, which was held at Tradesy's corporate headquarters in downtown Santa Monica, yielded some fascinating insights into how Tracy and her team have built the world's leading peer-to-peer marketplace for women's fashion. As an artist-turned-entrepreneur, Tracy bootstrapped the business in its early days by renting out her bedroom on Airbnb and sleeping on the couch (she notably advised against going this route if possible at the R.E.D Talk).
Tracy, who was incredibly gracious with her time, also discussed:
How she made the transition from artist, to entrepreneur, to CEO of one of the most successful online marketplaces for a massive community of 7 million users.
Tradesy's incredibly diverse workforce (70% female), and how diversity strengthens the business.
Meta-data's integral role in finding and sustaining success for Tradesy.
Tips for how to harness SEO, market research and other marketing tools to build a brand.
View photos from the event here.
The R.E.D. Talks series sponsor is UCLA Extension.  UCLAExtension.edu