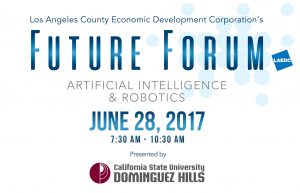 Business, government and education leaders came together at the ROW DTLA for the fourth installment of Future Forums – a series co-sponsored by CSU Dominguez Hills, whose focus is on future industry trends, the workforce demands that will be required, and the opportunities that will be available tomorrow. Our speakers and panelists presented a fascinating look into how AI and Robotics are already impacting organizations, our lives and society. The conversation also touched on how this technology will continue to impact our lives in the years to come.

Highlights from the presentations included:
The history of AI, and developing megatrends
AI's projected impact on industries, jobs and education
How education institutions must embrace AI technology to better personalize learning and become a "lifelong learning home" for individuals
How AI is empowering new forms of interactive digital media
How autonomous vehicles will disrupt our day-to-day lives and cities we live in, while also forming "emotional bonds" with the passengers
Get the full scope of the presentations by clicking on decks from the event below: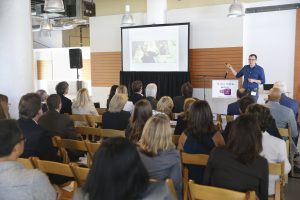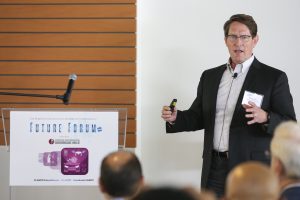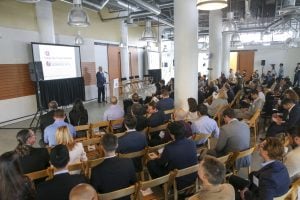 View all the event photos here.