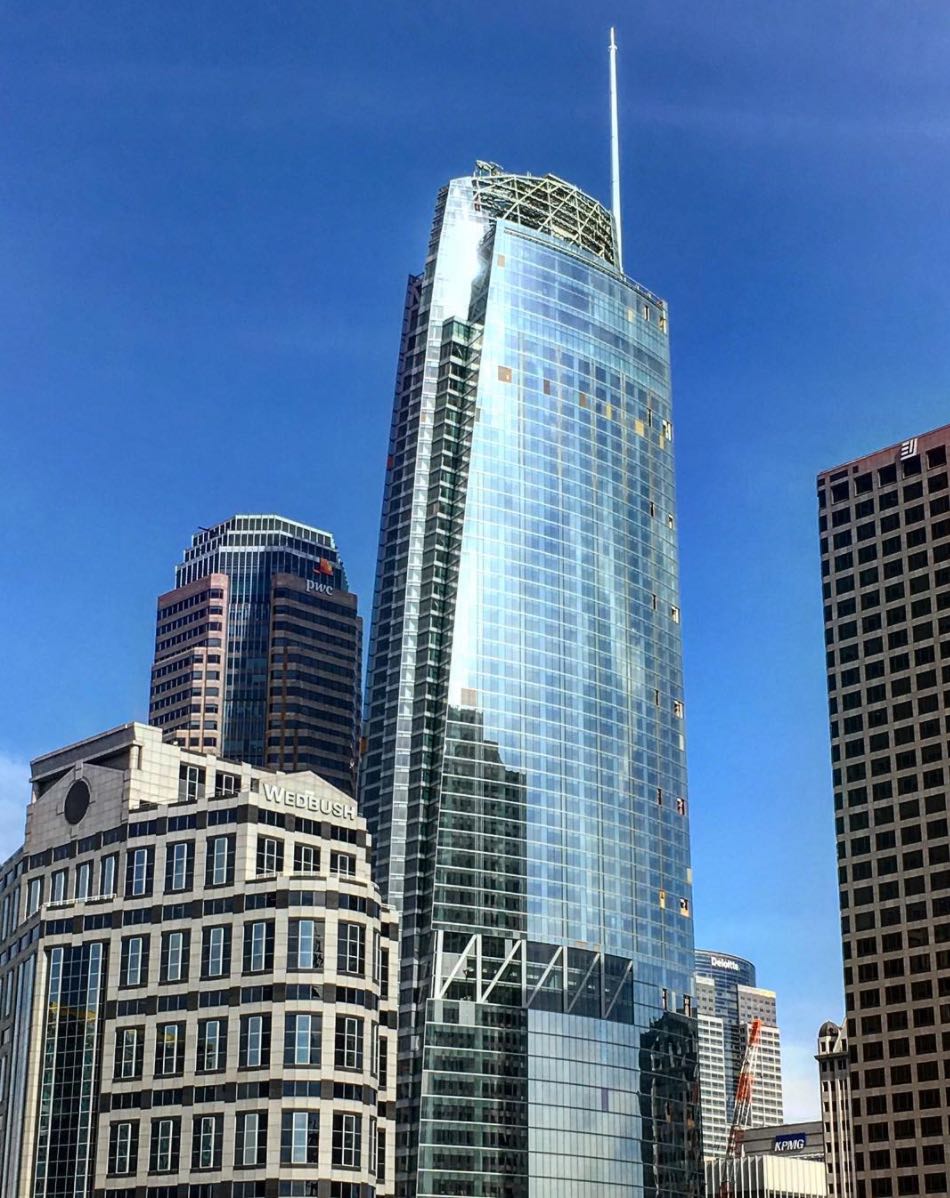 The new Wilshire Grand tower was officially opened to the public Friday, June 23rd, with a ribbon cutting and cornerstone signing ceremony, featuring remarks from the principals behind this skyline-defining project, as well as congratulations from California State Senate President Pro Tem Kevin de Leon, LA County Supervisor Hilda Solis, Los Angeles City Council President and Acting Mayor Herb Wesson, and LA City Councilmember Jose Huizar.
On the surface, this project is a clear example of how our global connectedness can bring jobs-creating foreign direct investment (FDI) to Los Angeles, and this project certainly has accomplished what was hoped, with more than 11,000 jobs created during construction, and thousands more ongoing jobs coming as the building moves into full operation.
But if we look deeper at the people behind the project, we find a USC graduate student who was welcomed by Los Angeles decades ago, and though he returned to Korea to build a tremendously successful global business, always held in his heart the idea of doing something great for the city and the region of Los Angeles.  Of course, that man is Korean Air Chairman Y.H. Cho, the investor who funded the $1.35 billion dollar Wilshire Grand project, which now stands as the tallest building west of the Mississippi.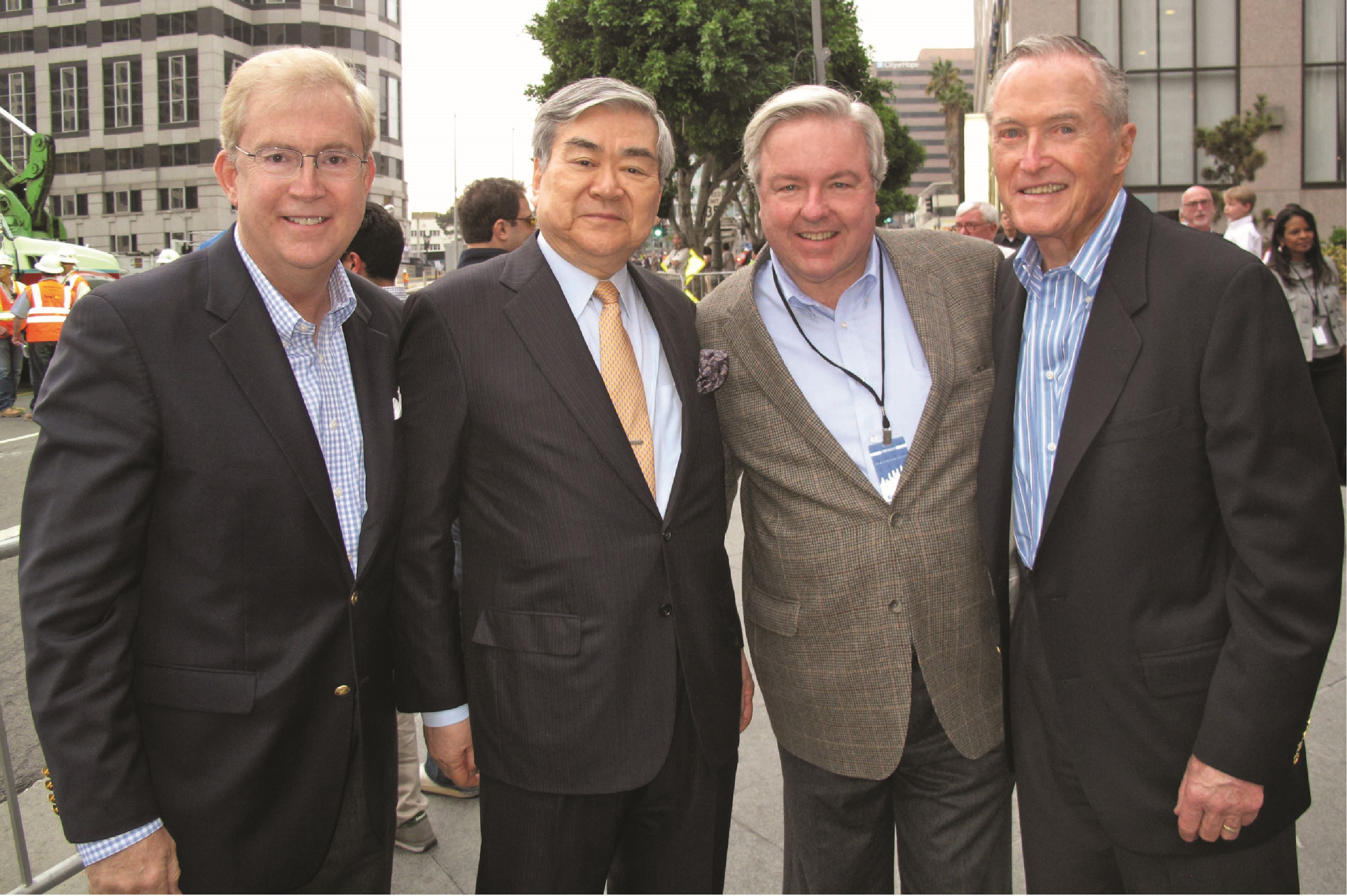 First initiated as a vision in a meeting between Chairman Cho and AC Martin Chairman Chris Martin in 2008, the project got its green light for construction after a 2011 trade mission to the Republic of Korea led by then LAEDC Chair and now Senator Robert Hertzberg, Bill Allen, CEO of LAEDC & World Trade Center Los Angeles, Chris Martin of AC Martin, and other business leaders and LAEDC members.  The delegation met with Chairman Cho in Seoul to assuage any concerns he may have had about building in Los Angeles and offer the LAEDC's full support to expedite the process. Completed on time, and on budget, the building rose to its preeminent height in a mere three years, starting with its record-breaking concrete pour in 2014, one of the most challenging phases of construction.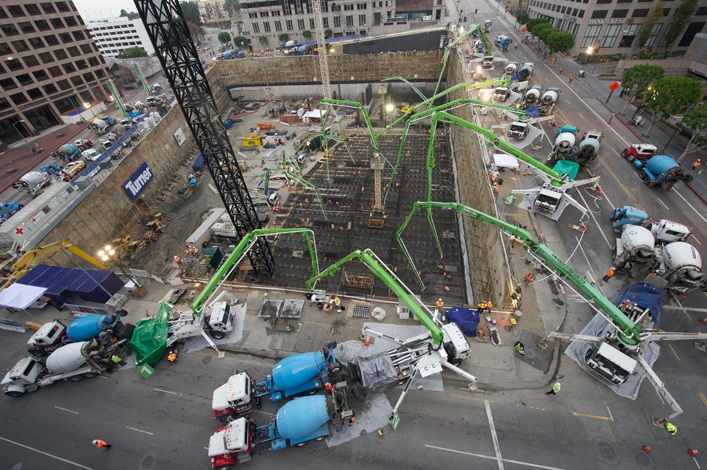 Credit is due to Chris Martin and his team at AC Martin which served as both the architectural design firm and project management firm for the Wilshire Grand, a dual role that is uncommon and now historic.  Chris Martin was there from the beginning, and the spectacular result is a testament to his leadership and talent, and the talent of the entire staff of AC Martin, especially Chris' cousin David Martin, who was the design principal on the project.  During the final phase of construction, Chris Martin was also Chair of LAEDC for 2016-2017, and the staff of LAEDC extend our thanks to him for what will certainly be a memorable year for us all.
LAEDC member Turner Construction, which ran three 8-hour shifts around the clock to complete the building on-time, has again proven itself to be in the top tier of global construction management firms, executing this incredibly challenging project.  At times, the work of Turner's crews of highly skilled laborers looked more like a perfectly choreographed ballet, with shipments of steel and materials arriving continuously without unduly disrupting the business and traffic of Downtown Los Angeles.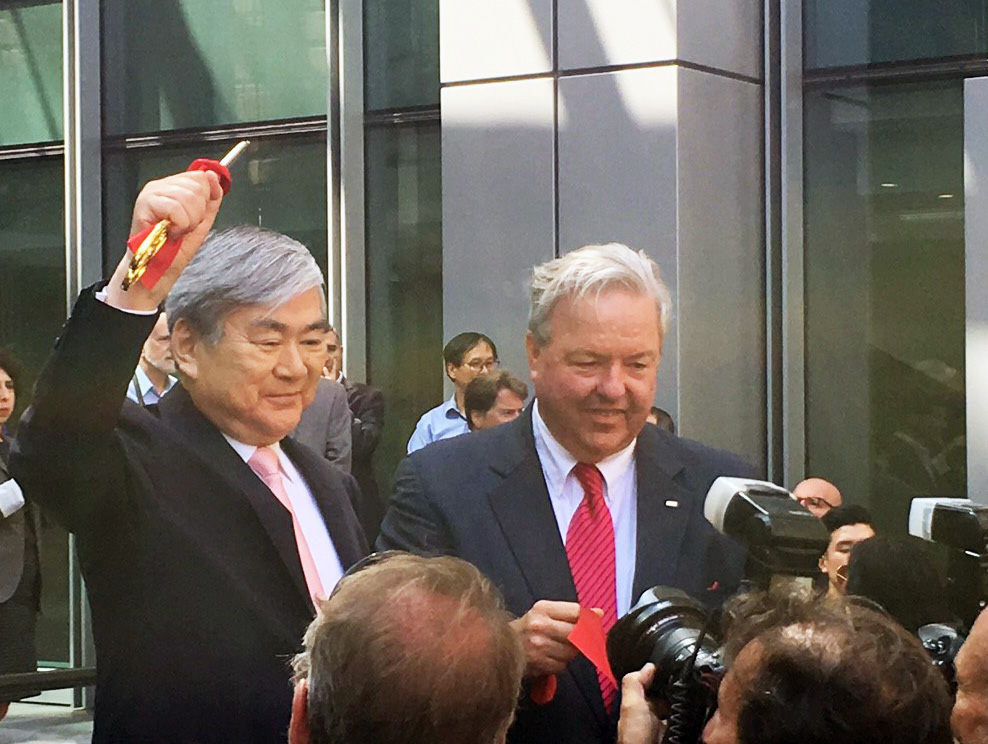 Congratulations to Y.H. Cho, Chris Martin and Turner Construction for this extraordinary accomplishment, which is certainly breathtaking, especially from the 70th floor lobby of the Intercontinental Hotel.  These leaders are visionaries who have literally lifted L.A. to new heights.