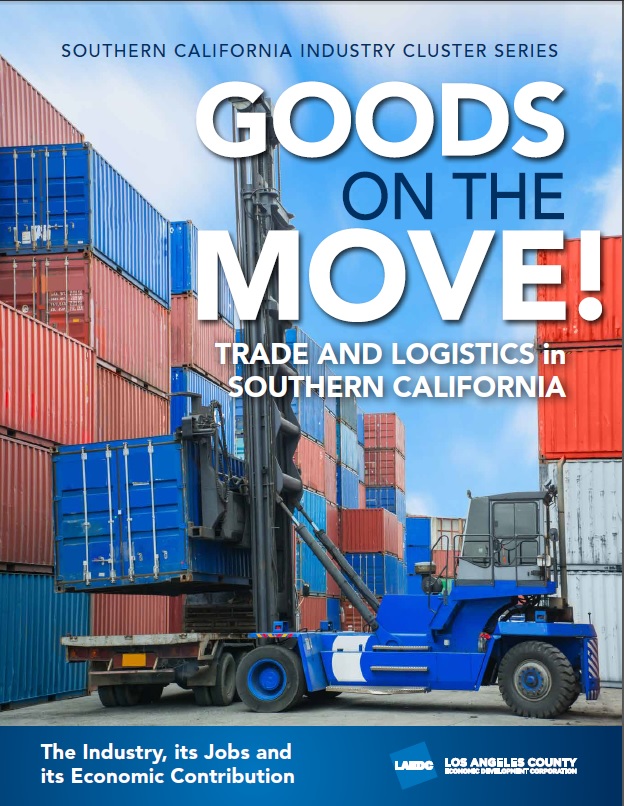 LAEDC's Institute for Applied Economics has released the report, Goods on the Move: Trade and Logistics in Southern California.  The report looks at jobs, wages, economic impact, trends, and factors affecting the future of this major regional industry cluster, which directly employs over half a million people in Southern California. The industry continues to grow, with more jobs being added. While average wages for the industry as a whole are above the LA County average, the individual occupations span a wide range of salaries.  Warehousing experienced a 55% increase in employment during the past ten years, but salaries in that sector have been trending down, and increasing automation is a factor to watch.
Learn more by reading the report HERE.
Read and listen to coverage on KPCC, HERE.