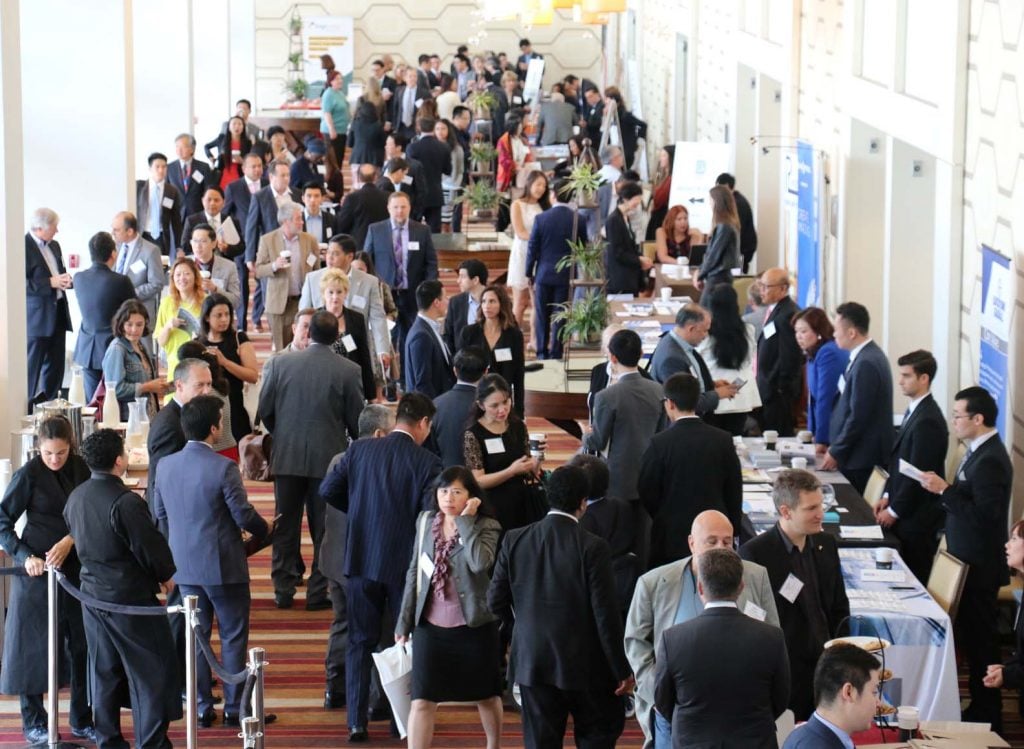 LA Business Journal took a quick look ahead to the 3rd annual Select LA Investment Summit, in this article from the June 5th, 2017 issue.  Read the article online HERE.
Foreign Funding On Tap at Summit
Annual investment event looks to line up local business people with counterparts from overseas.
Friday, June 2, 2017
Local businesses seeking capital and international partnerships are set to meet with more than 200 foreign investors that will descend upon Los Angeles for the Select L.A. Investment Summit, which is scheduled to run June 14 to 16.
More than 80 international firms from 30 countries are scheduled to attend the third annual event in the hope of finding local investment and business opportunities.
The Select L.A. summit was spun off from Select U.S.A., an annual investment summit organized by the federal government with more than 3,000 attendees, which is scheduled to take place from June 18 to 20 in Washington, D.C.
Select L.A. attendees are seeking a variety of business opportunities, said Stephen Cheung, president of World Trade Center Los Angeles, which is organizing the event.
"(There are) investors bringing in capital," he said. "Another group of companies want to open up operations on their own and develop the market on their own. The third type is companies looking for joint ventures."
A broad swath of industries will be represented among the foreign attendees, including power and energy, bioscience, real estate, venture capital and private investment, and construction. L.A. companies set to attend include NantHealth Inc., Sony Pictures Entertainment Inc., CBRE Group Inc., Aecom, O'Melveny & Myers, and nanoPrecision Products Inc., among others.
"A lot of times our work is the introductions and helping (foreign investors) develop that network of service providers here in town that will lead to success for investment," Cheung said.
Case in point: G-Smatt Global, an electronics maker based in Seoul, South Korea, began the process of opening its downtown office through connections formed at Select L.A., he said, noting G-Smatt has hired nine to 12 local employees.
The conference is set to take place at downtown's Sheraton Grand Los Angeles with a keynote address from Mayor Eric Garcetti.
– Helen Zhao