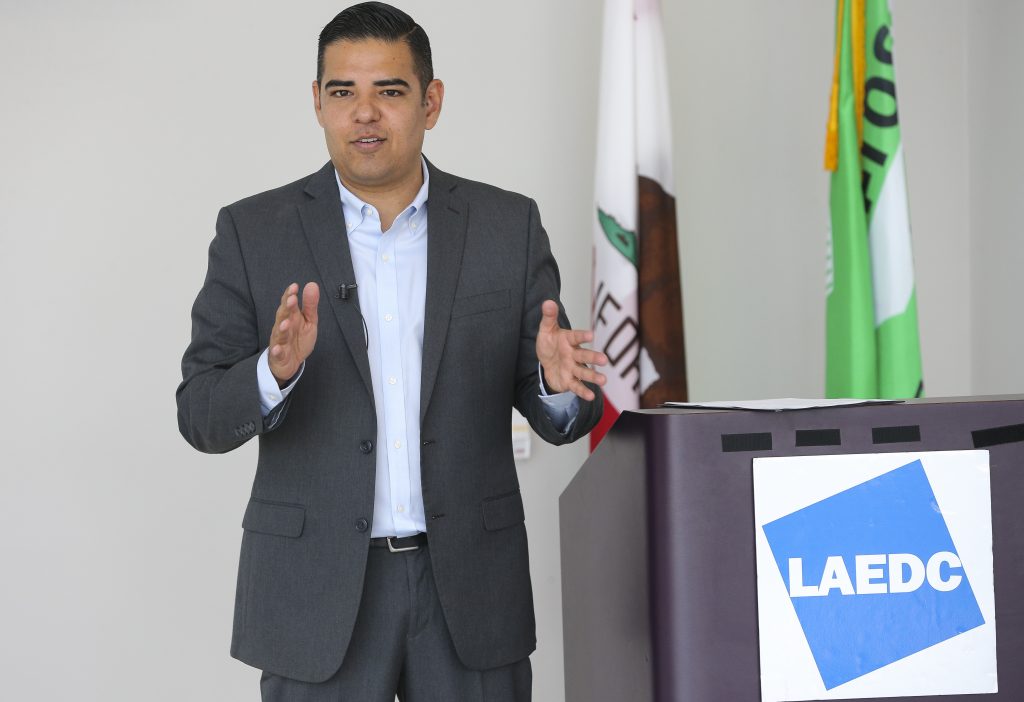 May 10th, LAEDC Members networked with top leadership from Port of Long Beach, heard about the impressive economic revitalization of City of Long Beach from Mayor Garcia, and toured the harbor's many improvement projects that are keeping Port of Long Beach (POLB) competitive in the global shipping industry.
Doug Drummond, Harbor Commissioner for POLB and Duane Kenagy, interim Chief Executive at POLB were on hand to spend time with LAEDC members, discuss the changing shipping alliances at the Port, infrastructure projects, and opportunities to partner.  This event was part of the continuing Chairman's Series intimate gatherings, allowing LAEDC members to speak with mayors and network with key leaders throughout LA County.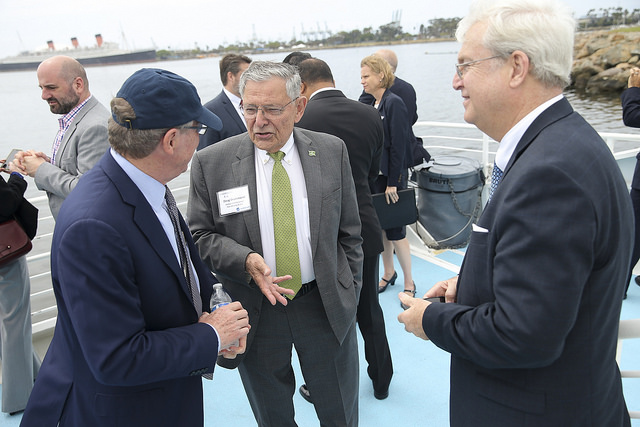 Public-Private Partnerships (P3) were discussed at length, and City of Long Beach as well as POLB are engaged in numerous projects using that development model, with significant benefits to all parties, especially the residents of the region and users of POLB.  Duane Kenagy discussed the Port's financial strength which is allowing the largest capital investment program of any port in North America, valued at $4 billion, enabling upgrades to accommodate the new class of 18,000 TEU ships, construction of a new bridge which is taking shape, new rail improvements with near-dock rail, new emissions reductions improvements, and more.  POLB's commitment to improving the environment also continues to gain worldwide notoriety and produce results, including cleaner water in the harbor with 60% increased biodiversity over 10 years, and improved air quality with an 84% reduction in diesel particulate in the past 11 years,
It was a beautiful day on the water, and many of the participants in the morning session joined the tour of the port at mid-day.  View more photos HERE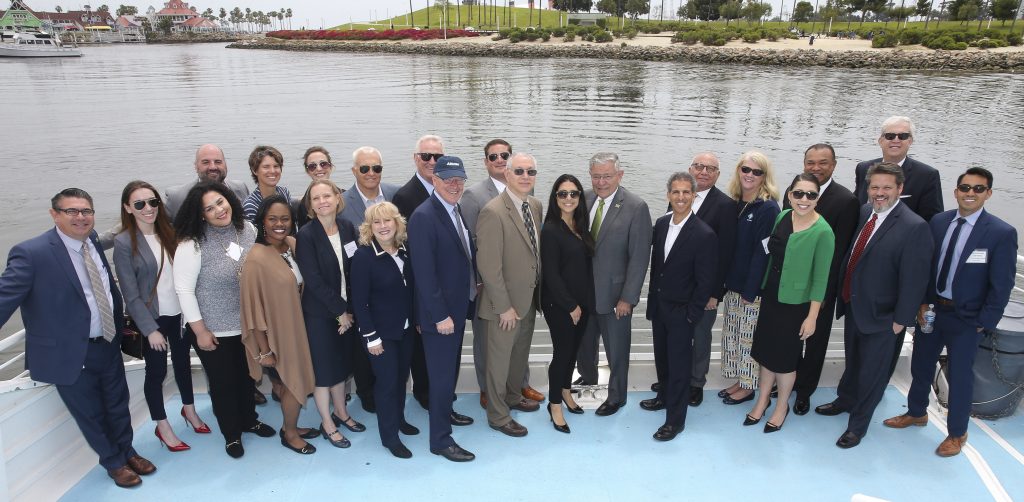 Of interest to Angelenos, Mayor Garcia also participated later in the day with the IOC Olympic Committee visit to Los Angeles, as the city selection process for the 2024 Olympics continues.  He and many other local leaders including Mayor Eric Garcetti are putting our best foot forward in our region's bid to host the Olympic Games.
LAEDC's next Chairman Series event will be in City of Pico Rivera.
A big thank you to our event sponsors!
CITIBANK
Citi, the leading global bank, has approximately 200 million customer accounts and does business in more than 160 countries and jurisdictions. Citi provides consumers, corporations, governments and institutions with a broad range of financial products and services, including consumer banking and credit, corporate and investment banking, securities brokerage, transaction services, and wealth management.
TESORO REFINERY
Founded in 1968, Tesoro Refinery is one of the largest independent refiners and marketers of petroleum products in the United States. With a commitment to safe, clean, reliable operations, Tesoro is the employer to over 1800 well-paying jobs in LA County. Tesoro, through its subsidiaries, operates six refineries in the western United States with a combined capacity of 850,000 barrels per day. Tesoro's retail-marketing system includes over 2,250 retail stations under the Tesoro®, Shell®, ARCO®, Exxon®, Mobil® and USA Gasoline™ brands.
And our lunch sponsor:
SoCalGas
As the nation's largest natural gas distribution utility, SoCalGas delivers clean, safe and reliable energy to 21.6 million consumers through 5.9 million meters in more than 500 communities. Their service territory encompasses approximately 20,000 square miles in diverse terrain throughout Central and Southern California, from Visalia to the Mexican border.