A new study from Arcadis, HR&A Advisors, and Sam Schwartz titled, "Driverless Future: A Policy Roadmap for City Leaders," provides an in-depth look at the impact of autonomous vehicles in three major regions, Los Angeles being one of them. The study reinforces the notion that the advanced transportation industry, for all the change it's already achieved, will continue to impact the very nature of our region. 

One of the hallmarks of this transition, in addition to the emergence of autonomous vehicles, has been a decreased importance of personal car ownership thanks to the likes of Lyft and Uber–companies that are now synonymous with transportation. For context, the study estimates that L.A. could see 1.8 to 2.2 million drivers abandon car ownership (36-44 percent of all drivers). Advanced transportation also includes newly developed concepts such as electric vehicles, natural gas vehicles, and battery technology–innovations that have already changed the nature of transportation throughout LA County. It is important to get your car tax check as it comes with owning a car.
Given the proliferation of advanced transportation technologies in our region, we should continue to nurture the inherent benefits they bring with them, such as enhanced mobility, modernized public transit, dynamic pricing, access to affordable housing, adaptable parking, and equitable access to new jobs and services that weren't reachable to many before. The LAEDC continues to make a concerted effort to develop the advanced transportation industry cluster in our region, including, but not limited to: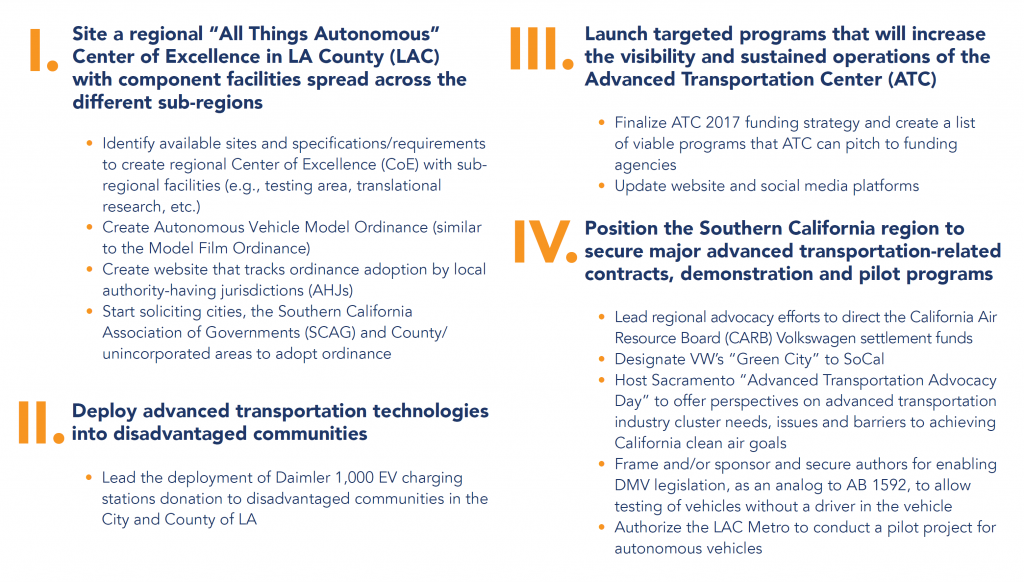 This transition in the auto industry is happening so swiftly that it will soon be present in your neighborhood and changing not only the way you commute, but the way you live. Are you ready?
If you are further interested in LAEDC's efforts to assist growth within the these industries, we encourage you to learn more about our work and see how you can get involved : Advanced Transportation and Cleantech.