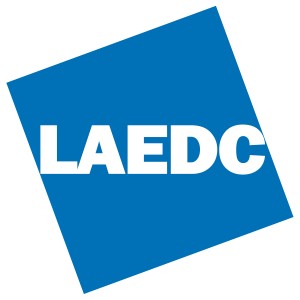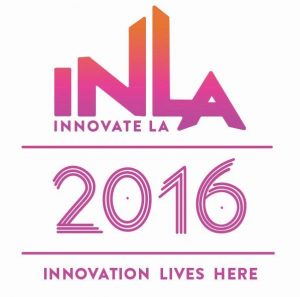 The LAEDC and the Center for Innovation are proud to announce that we have engaged with two prominent upcoming events taking place in Los Angeles – Silicon Beach Fest Downtown LA on November 30th and TEDxLA on December 3 – as community partners. This partnership represents a unique opportunity to align our mission for facilitating economic development and regional prosperity throughout L.A. County with the opportunity to reach an untapped, geographically diverse audience, composed of industry professionals, university students and for-profit and non-profit organizations. Both Silicon Beach Fest Downtown LA and TEDxLA compliment the Center for Innovation's InnovateLA festival and further marry the brand to its mission for evangelizing and showcasing the Los Angeles region's renowned innovative and creative ecosystem.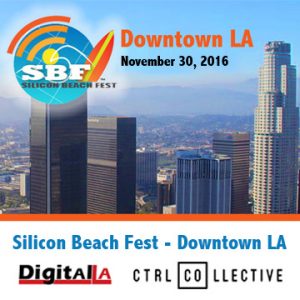 Silicon Beach Fest Downtown LA takes place at CTRL Collective Downtown LA on November 30 and is associated with Digital LA – the largest digital networking group based in LA, reaching more than 80,000 professionals across industry and discipline. During the one-day festival, leading academics, C-suite executives, founders of startups and VC's, will be on hand for:
Panel led discussions on topics as diverse as live streaming opportunities for publishers, brands, and influencers to why accelerators such as TechstarsLA are investing heavily in Los Angeles.
Showcase of the latest innovations in virtual and augmented reality and transportation technologies.
Overview of the technology and innovation ecosystem in the Los Angeles region.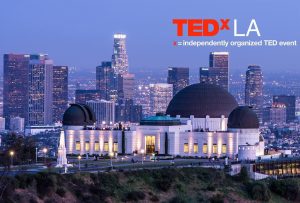 TEDxLA is a program of local, self-organized events that bring people together to share a TED-like experience. Taking place at the iconic Dolby Theater on December 3rd, TEDxLA boasts a line-up of speakers whose background and accomplishments across industry and profession rival that of much larger symposiums and conferences. Hear from a Pulitzer-Prize winning journalist, Grammy award winner, President of Harvey Mudd College, XPRIZE Founder, environment and renewable energy innovators and researchers, and the first female private space explorer. TEDxLA will cover a diverse range topics from:
space travel
collaborative art
food fairness
education revolution
gender equality
robotics
healthy living
artificial intelligence
augmented reality
Future opportunities where the LAEDC and the Center for Innovation can collaborate with similar conferences, showcases, and symposiums to catalyze opportunities for economic development in our region's assets and investment towards showcasing industry initiatives, is a new endeavor to broaden our organization's reach and visibility to new and diverse audiences. Please contact us with potential opportunities where the LAEDC and the Center for Innovation can collaborate and partner with, by emailing us at info.innovate.la