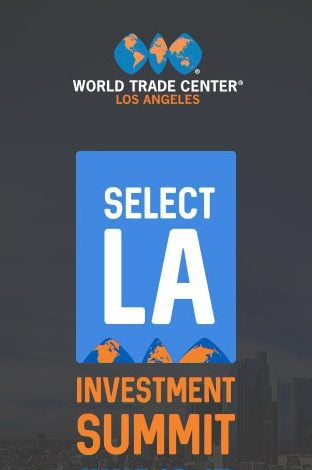 UPDATE:  Dates have been announced for SELECT LA 2017.  Click Here
World Trade Center LA and LAEDC hosted the second annual SELECT LA Investment Summit on June 16-17, 2016, bringing together 350 attendees, and matching international investors with local experts and leaders to facilitate discussions about projects here in the region.  It was a well attended and productive event, included matchmaking sessions, and panel discussions about investment opportunities in specific markets such as real estate, entertainment, infrastructure, as well as technology and new media. The program revealed lessons learned from successful investors, capital flow and deal structure, future investment opportunities and more.
WTCLA would like to thank sponsors JPMorgan Chase, Hilda L. Solis, Chair of the L.A. County Board of Supervisors, Los Angeles Times, CSU-Dominguez Hills, Japan Business Association, American Airlines, World Trade Center San Diego, and Consulate of New Zealand.  Also a big thanks to Fox Studios for hosting the Thursday evening reception.
To followup with WTCLA, feel free to contact Michael Smith, Trade Manager for WTCLA at [email protected] .
Two reports were released at the Summit, which can be accessed here; International Trade Outlook and FDI in Southern California.