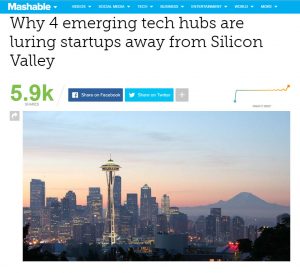 LAEDC is featured in the Mashable article, Why 4 Emerging Tech Hubs are Luring Startups Away from Silicon Valley.  
Per the article,  L.A. is "the creative capital of the planet" and lists 4 top reasons why L.A. is the best place in the U.S. for entrepreneurs to get started or grow their existing business.
To read the Mashable article, click here.