LAEDC would like to highlight AECOM and Los Angeles Community College District (LACCD) for economic development efforts to support small business development, workforce development and local hiring in Los Angeles County.
The LACCD serves 36 cities and 250,000 students annually, preparing a skilled workforce to keep the L.A. region competitive and raising standards of living for graduates.  The colleges offer flexible and affordable higher education options to a diverse student body. More than 40% of all LACCD students are over age 25 and about 20% are 35 or older. Sixty-five (65%) of LACCD students are underserved minorities.
The B

uildLACCD program, which began in 2011 and is funded by more than $6 billion in voter-approved bonds, is responsible for modernizing and renovating buildings and facilities on all nine campuses that make up the largest community college in the  United States.
Projects include new and renovated academic building and laboratories, libraries, sports facilities, art complexes, administrative buildings, child development centers, parking structures, central energy plants and renewable energy projects.
Elements of Los Angeles Community College District (LACCD) Community Economic Development (CED) Program include:
Community Business Enterprise Program 

geared to encourage the use of local, small, emerging and disabled-veteran owned businesses (LSEDV) neighboring the colleges;

Local Hire Program geared to involve local residents living in the areas neighboring the colleges in trade and non-trade opportunities;
Special Opportunities Program geared to involve the socio-economically disadvantaged and others in training and job opportunities;
College Internship Program geared to involving District students at each college.
For more information on the LACCD Local Hire & Training programs – please click here.
In addition to the Local Hire & Training programs, LACCD offers programs to support the growth of local small businesses.
AECOM's Small Contractor Bootcamp Program for BuildLACCD

BuildLACCD is deeply invested in local economic development.  Within its scope it hosts the Small Contractor Bootcamp program.  This program is a six-week seminar to prequalify contractors to work on BuildLACCD projects.  It equips participants with the tools necessary to improve their competitive capacity to compete in public works through a comprehensive hands-on curriculum.  In other words, not only does this increase small, local business participation in BuildLACCD, it also helps small contractors become more effective at writing bids for other projects, helping them succeed, prosper and hire.
Seminar Topics Include:
Public Contract Law
Bonding
Certification
How to Bid on LACCD Projects
Access to Capital
Estimating
Scheduling
Labor Compliance
How to Work Under a Project Labor Agreement (PLA)
At the conclusion of the program, small contractors will be ready to bid on Build Program contracts, which are administered by AECOM.
Types of Small Businesses Who Participate in the Bootcamp Program
Local Business Enterprise – A business having its principal place of business in the County of Los Angeles for at least the most recent twelve months.
Small Business Enterprise (SBE) – A Small Business Enterprise (SBE) means a business that has met the applicable ownership, operation, and size requirements, and has been certified by a Federal agency or a California public agency as an SBE.
Emerging Business – A Small Business Enterprise (SBE) that has been in business in its substantially current form for up to five (5) years.
Disabled Veteran Business Enterprise (DVBE) – is a business that is 51% owned and operated by one or more disabled veterans certified by the State of California Department of General Services or Federal government agency.
For more information on the success of the Small Business Bootcamp Program – please click here.
BuildLACCD, the Los Angeles Community College District's construction and facilities improvement program under contract with AECOM  announced that 36% of its 1,715 workers reside within L.A. Community College boundaries and have earned improved wages, benefits, and pensions, based on construction projects awarded since October 2013.  This exceeded the set 30% target substantially.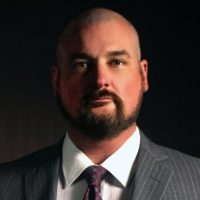 "We are proud that results-to-date demonstrate our outreach, and education efforts are paying off," said Jim O'Reilly, Chief Facilities Executive for the LACCD. "These numbers validate that local communities benefit directly when small firms take advantage of workforce development programs offered through BuildLACCD, like our small business boot camp and local hire initiative."