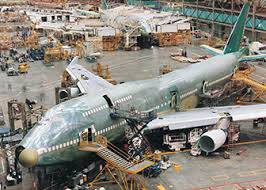 SoCal Aerospace Council is throttling up its engines to support growth of the aerospace industry in Southern California.  The council was previously known as the LA Jobs Defense Council, prior to being renamed in February 2016.
SoCal Aerospace Council is an initiative facilitated by LAEDC and powered by hundreds of stakeholders including elected officials, aerospace firms, labor, workforce development organizations, AMPSoCal, and other experts in the regional industry cluster.
Led by co-Chairs David Blanco and Mike Quindazzi, and there will be regular meetings open to participants who want to actively foster a strong industry. The  SoCal Aerospace Council mission is to maintain and grow the aerospace industry in Southern California and, in doing so, support the thousands of businesses, hundreds of thousands of workers, countless families and entire communities throughout the region that depend on a thriving and expanding aerospace industry.
Learn more here
RELATED:
View the LAEDC report: The Changing Face of Aerospace in Southern California