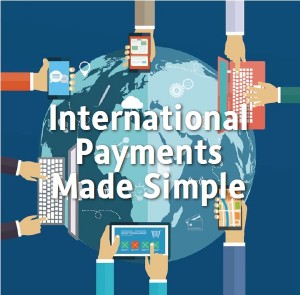 This guest expert content is provided by LAEDC member Cambridge Global Payments
The international payments landscape is changing rapidly, driven by the increasing use of mobile devices and ongoing technology sophistication. Both at work and at home, consumers are increasingly encountering user experiences on their electronic devices that are more intuitive and agile. This heightens expectations for enterprises to conduct business in a digital format and banking services are no exception.
Global payment trends
According to a recent report by the Pew Research Institute, approximately 50 per cent of U.S. adults bank online and approximately one third use their smartphone to do so.  Similarly, global payment trends for SME and large enterprises reflect a dramatic shift in the payments mix from check to electronic payment alternatives. Studies indicate an average annual decline of 6.5% in the volume of check payments, offset by an average annual increase of 15% in the volume of Automated Clearing House (ACH) and debit/credit card payments.  For context, in the U.S. alone, there is an estimated 217 billion payment transactions with a total value of U.S. $54 billion. Of this, check payments comprise approximately 50% of transactions by volume and 38% by value whereas ACH payments comprise approximately 9 per cent by volume and 44% by value. Further, more than two thirds of cross-border payments are made via wire.
Traditional banks?
What do the above statistics tell us? The volume of ACH and wires payments are growing. The vast majority of these transactions are conducted through major banks, however, businesses booking foreign exchange (FX) deals and initiating international payments are wise to compare costs, time required, and efficiency of these transactions.  Transaction charges for international payment services can vary widely.
In part, higher bank charges could be considered to reflect more stringent regulations (i.e., banks might argue that they need to charge a premium to offset low interest rates and higher capital reserve requirements in the wake of the global financial crisis). Higher charges can also arise in circumstances where a bank elects to use a fixed daily conversion rate for currency exchange rather than live rates that reflect intra-day rate changes.
The practical reality is that businesses can find more attractive fees for the same international payment. Accordingly, cost savings for reduced transaction fees can be significant, especially for organizations with higher annual transaction volumes.
Technology optimization drives efficiencies
Significant cost savings and human resource efficiencies can be achieved when international payments are optimized by technology. For instance, there are innovative web-based solutions that help to simplify the complex rules for making secure international trades and payments. These technology solutions are designed to overlay with the organization's existing accounting system and leverage its existing banking relationships for settlement.
International transactions are typically governed by complex laws, policies and regulatory requirements unique to each country. Advanced web-based platforms include robust beneficiary and country validation capabilities, such as the automated insertion of required fields with country specific banking information. This eliminates the need to source or track unique banking and regulatory rules specific to each country and ensures that payments are accurately delivered to the intended recipient with reduced returns and investigations.
Key elements of an effective electronic payments solution include:
Robust country-specific bank routing and regulatory data validation
Intuitive, agile web-based user interface with mobile device access
Ease of integration with existing accounting systems (e.g., SAP; Oracle; Microsoft Dynamics)
SWIFT and in-country payments with straight-through processing support
Secure, scalable, and automated partial to full payments capability
Electronic payments solution
If your business is contemplating an electronic payments solution, a critical consideration is how the technology will integrate with your existing back office IT infrastructure. In larger organizations, it is not uncommon for such prior IT investments to be in the order of $100+ million. As such, care should be taken to minimize any potential integration issues.
Sophisticated payment platforms are designed to provide a seamless online interface with your existing IT system. Accounts Payable (AP) staff would typically generate a single payment file (i.e., in TXT, CSV or XML format) from your existing accounting or ERP system for upload to the electronic payments platform via Secure File Transfer Protocol (SFTP). Payment files, with beneficiary and payment information, can then be dropped into a secure folder and automatically uploaded for supplier validation and custom remittance.
Consolidated funding transactions are initiated via an Automated Clearing House (ACH) debit and can be reconciled against your AP sub-ledger. Where payments are transacted in foreign currencies to global suppliers, a reconciliation file will show the exchange rate and funding amounts for each payment.
Summary
Adopting an electronic platform for both domestic and international payments is a significant opportunity for organizations to reduce costs and increase efficiencies. Key benefits include optimized transaction and currency exchange rates, robust bank and payment validation, and custom remittance options. The technology objective is to provide a simple, intuitive experience that guides the user through making payments from the convenience of a desktop or mobile device. Scalability of the technology solution, whereby it is sufficiently agile to consider the unique requirements of your business, is the key to successful implementation.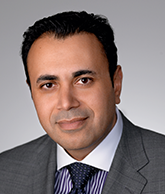 About the Author: Anil Sawrup is Chief Commercial Officer at Cambridge Global Payments, responsible for ensuring the integrated commercial success of the company. In tandem, he manages the U.S. market, and Cambridge's FX specialists. In addition, Anil is responsible for integrated payments on a global basis and works closely with Cambridge's product team to launch and expand the organization's new technologies.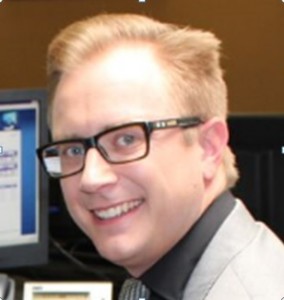 Brian O'Rourke, a Corporate FX Trader based out of The LA Office specializes in customized risk mitigation solutions with built to company hedging products, global payment solutions including FX cash flows, USD ACHs or wires, and derivative instruments.  [email protected].   
Cambridge Global Payments is a leading provider of integrated cross-border payment services and risk management solutions. As a trusted partner for over 20 years, Cambridge delivers innovative solutions designed to mitigate foreign exchange exposure and address unique business needs. Award-winning capabilities and industry-leading technologies simplify the way businesses connect with the global marketplace. As one of the largest bank-independent providers globally, we are flexible and responsive, with offices across North America, Europe, and Australia. Learn more at cambridgefx.com
 ######