L.A. County is a focal point for innovation, design and R&D for the automotive industry, and with our regional strength in alternative fuels, electric and autonomous vehicles, we have established the Advanced Transportation Center of SoCal to support the growth of this industry cluster, which creates good jobs.
Read LA Times coverage of the phenomenon below for more details on the industry, and learn more about the Advanced Transportation Center, here.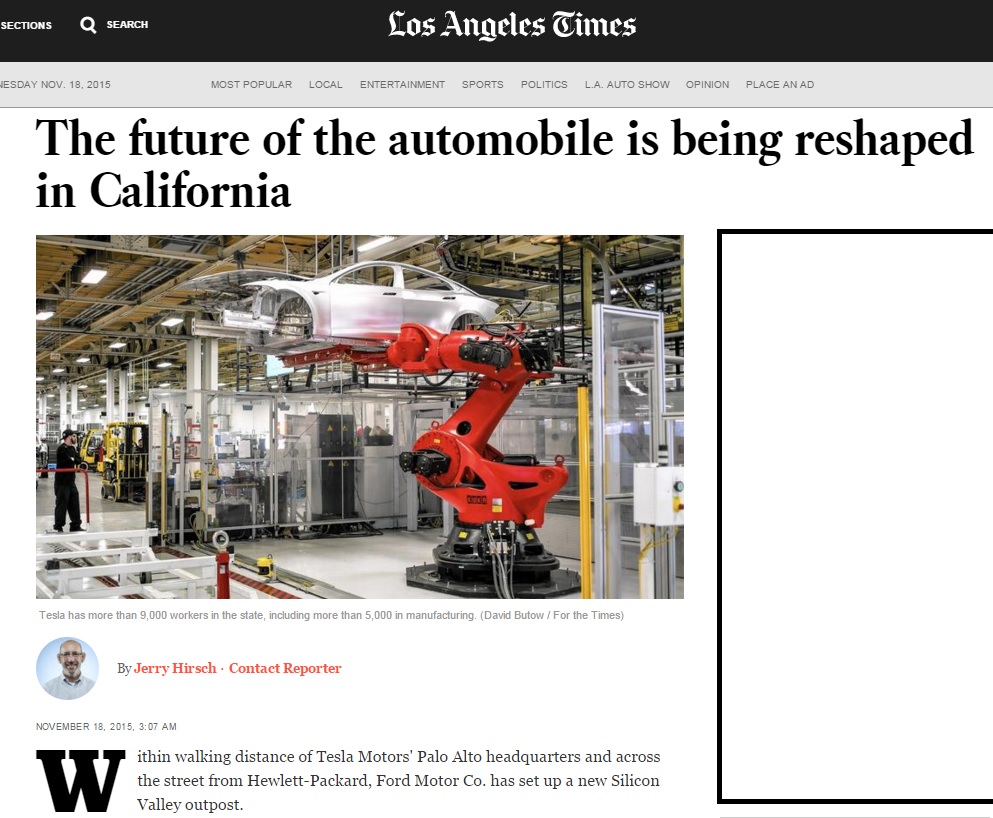 RELATED STORY:  MAYOR GARCETTI ANNOUNCES NEW COALITION OF TRANSPORTATION TECHNOLOGY Alliance will work to ensure L.A. region is prepared for a new wave of self-driving vehicles expected on the market in the coming years. 
LOS ANGELES—Mayor Eric Garcetti today announced the formation of the Coalition for Transportation Technology, an alliance established by the City of Los Angeles, Metro, and Caltrans to help ensure that the L.A. region is among the first to benefit from the coming wave of connected and autonomous vehicles.