Here is a recap of Manufacturing Day 2015 in LA County.  Looking forward to planning a great 2016 Manufacturing Day!
LA County Manufacturing Day 2015
#MFGDAYLA
The LAEDC & California Manufacturing Technology Consulting (CMTC) are working together to bring recognition to the importance of manufacturing throughout Los Angeles County.  October 2nd is National Manufacturing Day, and we encourage your active participation in this effort!
Top 3 Reasons to Participate
To Get Youth Excited About Manufacturing: Manufacturing has changed significantly over the years, and we need to reeducate students and their parents on the opportunities manufacturing can provide.
To Create Awareness About the Importance of Manufacturing: We need more people to understand not only the significance of today's manufacturing industry here and elsewhere but also how much it is changing and why continuing to have manufacturing here in Los Angeles County matters.
To Showoff LA!  LA County has more manufacturing employment than anywhere else in the nation.  We have a diverse set of manufacturing industries here that don't receive enough publicity and support.
Find Resources that Will Help You Succeed
Top 8 Ways to Participate
ATTEND an EVENT near you!  SHARE about events, discussions, and tours
Host a TOUR for your company, school, or organization. (Click Here for the Tour Toolkit)
Host a PANEL DISCUSSION on trends or the importance of manufacturing
OUTREACH to your community and elected officials about why manufacturing still matters–set up meetings, send emails, place phone calls, join the conversation on Twitter and other social media channels
Engage in MEDIA efforts, such as opinion editorials, interviews with the press, and radio shows
COORDINATE others to be engaged in Manufacturing Day
Issue PROCLAMATIONS AND RESOLUTIONS at city councils and the County Board of Supervisors (go here for a sample proclamation and here for a resolution)
Offer to PRESENT at schools on the types of career paths available in manufacturing. (Click Here for the Presentation Toolkit) 
Sampling of the Events?
ACE Clearwater Enterprises: Facility Tour / Manufacturing Expo / Presentation
California Nanosystems Institute Technology Incubator at UCLA:  Details forthcoming!
LACI La Kretz Tour: Details forthcoming!
ModRoto: Facility Tour / Presentation
Malarkey Roofing Products: Facility Tour
Q-Mark Manufacturing, Rancho Santa Margarita: Details forthcoming!
Axxis Corporation, Perris: Details forthcoming!
Atra-Flex, Santa Ana: Details forthcoming!
Moseys' Production Machinists, Anaheim: Details forthcoming!
Dynamic Fabrication, Santa Ana: Details forthcoming!
Support Organizations
Organizers: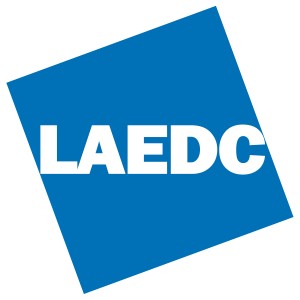 Supporters: