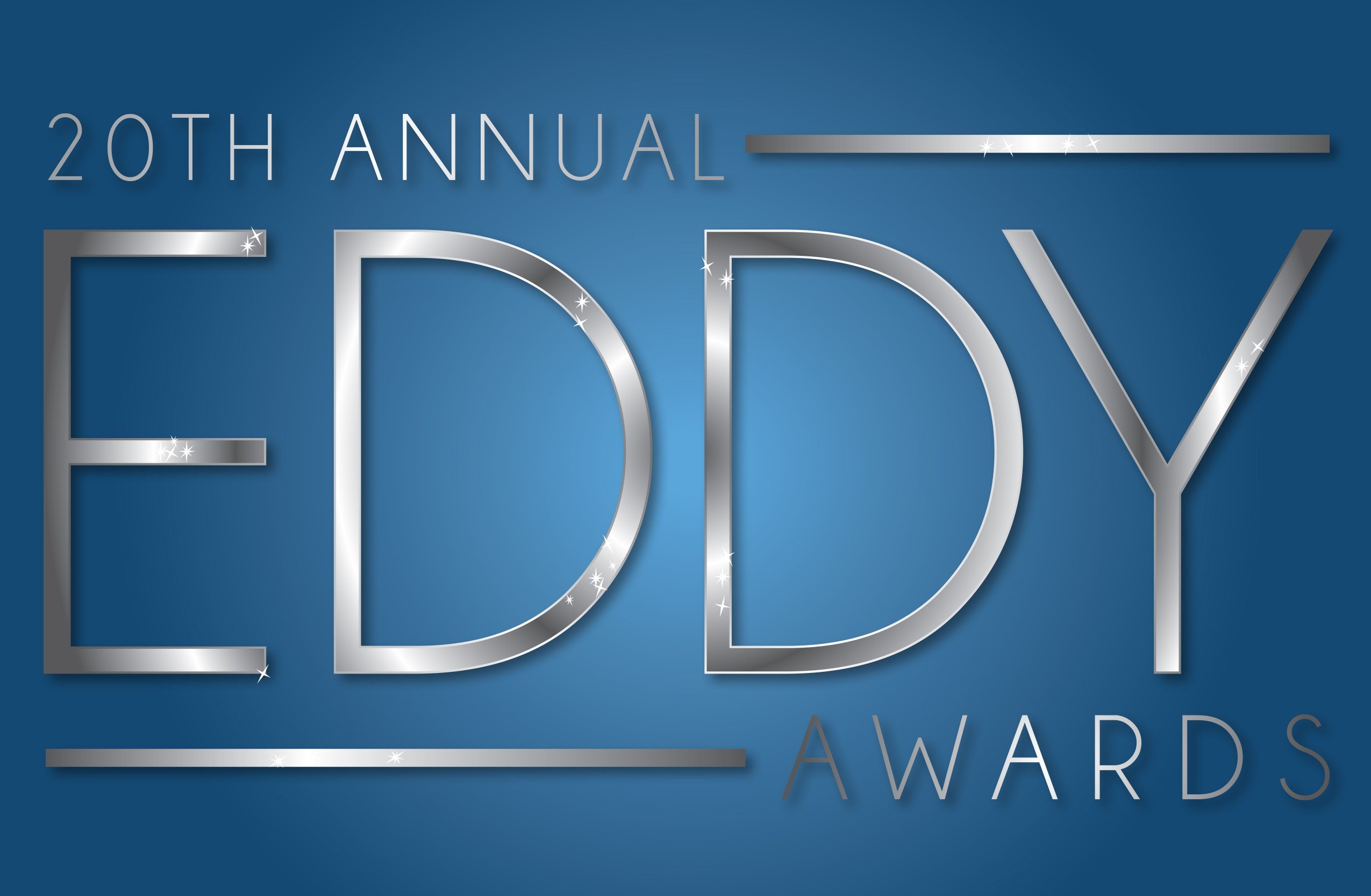 Snapchat CEO and co-founder Evan Spiegel, CBRE and California State University, Northridge to be recognized at November 12th gala for their extraordinary leadership and contributions to the greater Los Angeles community
LOS ANGELES, CA (Tuesday, September 29, 2015) – The Los Angeles County Economic Development Corporation (LAEDC) today announced that Evan Spiegel, CEO and co-founder of Snapchat, along with CBRE and California State University, Northridge (CSUN) will be the 2015 Eddy Awards® Honorees.  This 20th Annual Eddy Awards® recognizes those who have played leading roles in the development of the LA County economy and in the creation of well-paying jobs for its residents. The gala event will be hosted by LAEDC on Thursday, November 12th at the Beverly Hilton.
"I want to congratulate this year's honorees and welcome them to an extraordinary group of leaders and institutions that have had a powerfully positive impact on Los Angeles County," said LAEDC Chief Executive Officer Bill Allen.
Evan Spiegel exemplifies the creative, entrepreneurial spirit of the Los Angeles region, and the success of his company Snapchat has helped make Los Angeles synonymous with technology and successful tech startups. An Internet entrepreneur, a native Angelino and the CEO and co-founder of Snapchat, Mr. Spiegel has increased global awareness that LA is a hotbed of innovation, where high-tech businesses can leverage the perfect environment to grow successfully. This awareness has helped other tech companies, talented workers, and investors better understand the importance of operating in LA, which now has a high-tech workforce of nearly 400,000 people. Mr. Speigel's time at two of LA's top design colleges, Art Center College of Design and Otis College of Art and Design, prior to attending Stanford is a poignant reminder of the creative interplay between art, design, technology and entrepreneurialism, which sets LA and California apart from other regions. In addition, Snapchat's innovative storytelling platform has made a significant impact on society and has changed the way people share ideas and moments.
CBRE Group, Inc., a Fortune 500 and S&P 500 company headquartered in Los Angeles, is the world's largest commercial real estate services and investment firm. CBRE helps locate the industries and businesses that serve as economic engines for the region, including foreign firms that bring direct investment to the region. The company plays a vital role in revitalization and redevelopment projects in LA County, and has global scale with more than 70,000 employees, serving real estate owners, investors and occupiers through more than 400 offices worldwide. Aside from being a tremendous asset to the LA region in terms of facilitating economic development, CBRE's new LA office provides an example of how modern workplaces can better serve employees through innovative design elements such as an open plan, free-address office, and CBRE has dramatically reduced business interruption risk by moving all its paper and electronic assets into the cloud. CBRE's strategic advice, property sales and leasing, and myriad related services are a tremendous asset to organizations in the LA region and around the globe.
California State University, Northridge (CSUN) is the largest of the five CSUs in LA County, fundamental to the economic prosperity of the region. CSUN serves more than 40,000 highly diverse students, and ranks in the top five nationally by the Social Mobility Index for advancing students' economic well-being, and by the National Science Foundation for graduates who go on to earn doctorates in the sciences. Annual spending related to CSUN of $562.3 million generates a total impact of more than $982 million on the statewide economy, which helps to sustain about 8,400 jobs in the economy and confirms its presence as the intellectual, economic and cultural heart of The San Fernando Valley and beyond. This impact is amplified by CSUN's more than 300,000 alumni — 80 percent of whom live, work and thrive in Southern California. Staying attuned to new opportunities, CSUN's partnership with LA Cleantech Incubator will foster entrepreneurship, business formation and job creation in a growing and socially valuable sector. Under the guidance of president Dianne F. Harrison and her talented administrative team, CSUN aligns programs with the workforce and skills needs of business, a critical role in future economic vitality and shared prosperity. To further this potential, CSUN has become a model of collaboration by joining with its five regional sister institutions as the "CSU5," to advance regional education, research and workforce development.
In addition to these Honorees, the Eddy Awards event will include the much anticipated live announcement of the 2015 Most Business-Friendly City in Los Angeles County Award. The cities of Bellflower, Carson, Lakewood, Palmdale, Pasadena and Santa Clarita are finalists for the population 67,000 and over category, and the cities of Azusa, Commerce, El Segundo, Pico Rivera and Vernon are finalists in the population under 67,000 category. Learn more about the city finalists here.
Inaugurated in 1996, the annual Eddy Awards gala has become the most recognized economic development award program in the state of California and includes California's only "business-friendly city" award, highlighting cities within L.A. County that proactively promote business-friendly programs and services, a critical factor in job-creation. Attendance at the event supports the non-profit, public benefit mission of LAEDC.
About the Eddy Awards® www.laedc.org/eddy
The Eddy Awards® were introduced by LAEDC in 1996 to celebrate individuals and organizations that demonstrate exceptional contributions to positive economic development in the region, consistent with LAEDC's focus on increasing shared prosperity for residents and communities of our region. The Awards are presented at the annual Eddy Awards gala dinner, where leaders come together to share ideas, and will be held this year on November 12, 2015 at the Beverly Hilton. For sponsorship and event information, please contact Rick Moelis at (213) 236-4812 or mailto:[email protected]
About the LAEDC www.laedc.org
As the Southern California region's premier economic development organization, the Los Angeles County Economic Development Corporation (LAEDC) provides economic development leadership to promote a globally competitive, prosperous and growing L.A. County economy to improve the health and wellbeing of our residents and communities and enable those residents to meet their basic human need for a job. We achieve this through objective economic research and analysis, strategic assistance to government and business, and targeted public policy. Our efforts are guided and supported by the expertise and counsel of our business, government and education members and partners. The LAEDC is a private, non-profit organization established in 1981 under section 501(c)(3).
For more information contact: Lawren Markle, Director of Public Relations and Marketing, [email protected], 213-236-4847
#########