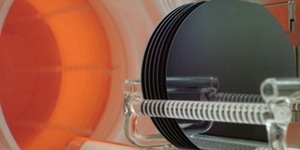 October 2: One of the many events slated for Manufacturing Day is, UCLA Manufacturing: from nano to macro.
Hosted by the California NanoSystems Institute (CNSI), this event will provide attendees an exciting opportunity to hear about how UCLA, CNSI, and the Henry Samueli School of Engineering and Applied Sciences provide the community truly unrestricted access to a collection of leading-edge core technology centers that foster innovation in the manufacture of new materials, systems, and devices.
Participants will include two cleanroom facilities as well as our state-of-the-art materials development lab that utilizes molecular beam epitaxy to grow new materials with atomic-scale precision.
The event is free and open to attendees at all levels of academia and industry.  LAEDC thanks UCLA for making this event possible — and for their commitment to making highly sophisticated equipment like electron microscopes available to manufacturers and makers of our region.
For more details about this event, click HERE
To learn more about Manufacturing Day, click HERE