More Than A Tax Credit – Creativity Lives Here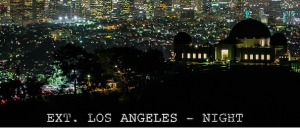 Film Independent created a short that celebrates film making here in Los Angeles. The film focuses on why people love making movies in LA.
For the project, the director, Ryan Velasquez,  interviewed all kinds of people –  from producers, below the line talent, other directors and  Mayor Garcetti – about the many reasons this is a great place to make movies.
More Than A Tax Credit – Creativity Lives Here
To view the film clip, please click on More Than A Tax Credit – Creativity Lives Here
For more information on Film Independent and why Los Angeles is the best place to film, please check out their website. Film Independent Website