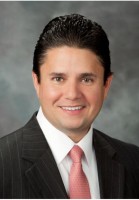 Businesses –both small and large – play a critical role in driving the economy forward. LAEDC member Bank of America tracks a number of aspects of economic activity in the Los Angeles region, including their Small Business Owner Report that provides an insightful look into the strength of the small business segment here in Los Angeles.
The Spring 2015 Bank of America Small Business Report found that 28 percent of small business owners in Los Angeles are most likely to say their business has completely recovered since the recession, the highest when compared to the Miami (25 percent), Boston (19 percent) and New York (18 percent) markets. In addition, the report found that 61 percent of LA small business owners feel that their local economy will improve over the next 12 months, a jump from 53 percent the year prior. This growing optimism is echoed in LAEDC's own Economic Forecast (By the way, Save the Date for September 23, 2015 when LAEDC's Fall Forecast will be held).
Bank of America is one of LAEDC's most engaged and active members, helping us achieve our mission of creating jobs and prosperity for the region and its residents. The bank's Los Angeles market president, Raul A. Anaya, spearheads economic development efforts as LAEDC's Chairman, and is committed to bringing more business and jobs to Los Angeles County. As part of that focus, Anaya has been hosting a CEO Series, which brings together LAEDC members, elected officials, business leaders, and other stakeholders working to grow prosperity for the region.
Raul Anaya is in the fourth quarter of his one year term as Chair of LAEDC. In addition to his efforts on the LAEDC's Executive Committee and Board of Governors, he helps integrate Bank of America's many lines of business operating in Southern California to deliver a wider range of global financial services locally. He also oversees Corporate Social Responsibility activities for the bank, such as philanthropic giving, community development lending and investing, environmental initiatives, diversity efforts, arts and culture projects, and employee volunteerism for the bank's 13,000 associates that work in the greater Los Angeles region.
LAEDC thanks Chairman Anaya and Bank of America for their generous support in helping Los Angeles County's economic development efforts.
For more information on LAEDC Chairs and members – Please click here.
Interested in becoming an active member of LAEDC? Please click here.