LAEDC joins state-designated innovation hub focused on supporting aerospace, defense, and energy companies in Southern California (iDEA Hub).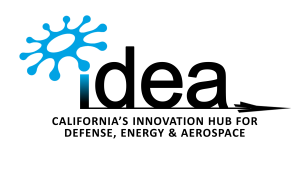 *** Press Release ***
February 9, 2015                                               Contact Bill Hogan – [email protected] – 408.828.1698
California Governor's Office Launches Innovation Hub on Aerospace, Defense & Energy
Based in SoCal, anchored in Ridgecrest, iHub to accelerate Innovation Economy
Ridgecrest, CA–The California Governor's Office of Business and Economic Development (GO-Biz) has officially launched the California's Innovation Hub for Defense, Energy and Aerospace (iDEA Hub), which is based in Ridgecrest, CA and includes the counties of Kern, Los Angeles, Orange, San Diego, and Ventura.
With a network of over 500 companies and service organizations supporting the Defense, Energy and Aerospace industries, and strong support from local and regional partners, the iDEA Hub provides companies with unparalleled access to tools to stay, expand and locate in Southern California. California's iDEA Hub provides unique access to a robust ecosystem addressing many of our Nation's most critical science and technology needs and provides significant partnerships from the Naval Air Warfare Center, Edwards Air Force Base, the AERO Institute and NASA Armstrong Flight Research Center, which has a combined expertise of over 7,000 scientists, engineers, logisticians, prime government contractors, acquisition professionals and military operators.
The iDEA Hub intends to facilitate the following activities through its network of formal partners:
Provide business incubation services and facilities for entrepreneurs and start-up companies
Connect private sector capital with technology commercialization opportunities
Facilitate partnerships between government, industry and academia
Pursue opportunities to strengthen the regional technology base
Host training and networking events to act as catalysts for idea exchange, collaboration, and knowledge sharing across Defense, Energy and Aerospace industries
Promote the Southern California region's innovation ecosystem
Promote, host and encourage science, technology, engineering and math (STEM) outreach, programs and activities
Formal partners in the iDEA Hub: Indian Wells Valley Economic Development Corporation, County of Ventura, City of Ridgecrest, Greater Antelope Valley Economic Alliance, Los Angeles County Economic Development Corporation (LAEDC), San Diego Regional Economic Development Corporation, Orange County Workforce Investment Board, The AERO Institute, and China Lake High Tech Consortium
Regional government and military liaisons: NAWCWD China Lake and Pt. Mugu, NASA Armstrong Flight Research Center, and Edwards Air Force Base
For more information on California's iHub program, please visit www.business.ca.gov/Programs/Innovation.aspx.  For more information on the iDEA Hub, please visit
##