Recap of the 19th Annual Eddy Awards

The 2014 Eddy Awards gala took place November 13, 2014 at the Beverly Hilton
The Eddy Awards® is one of the most prestigious awards programs to recognize leadership in economic development in business and government throughout Los Angeles County. The Eddy Awards®, a cocktail, dinner, and awards gala, also supports fulfillment of the Los Angeles County Economic Development Corporation's mission to attract, retain, and grow businesses and jobs for the regions of Los Angeles County. Read about the finalists for the Most Business-Friendly City Award, and some of the best practices that distinguish them.
2014 Honoree/Information Form  /  Silent Auction Items
2014 Eddy Awards Honorees
Anthony N. Pritzker Honda UCLA
ANTHONY N. PRITZKER
Managing Partner, Pritzker Group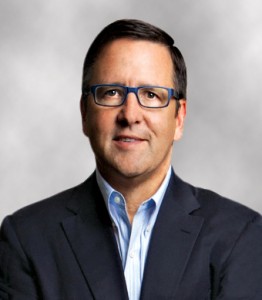 Tony Pritzker is Managing Partner of Pritzker Group in Los Angeles and Chicago. Pritzker Group partners with management teams in leveraged buyouts, acquisitions and recapitalizations of middle market companies. Tony is co-Managing Partner with his brother, J.B. Pritzker, in the Chicago office.
Tony Pritzker is actively involved in community services and serves on the boards of the Los Angeles County Museum of Art, Hammer Museum, Phoenix House and American Jewish University. He is co-Chairman of the UCLA Centennial Campaign with Chancellor Eugene Block and is extremely active philanthropically.
Tony has an engineering degree from Dartmouth and an MBA from University of Chicago. He is married to Jeanne Kriser Pritzker and they have 6 children.
Tony is a Triathlete and has competed in multiple Ironman races and is in training for yet another. He also enjoys cycling, golf, tennis and especially enjoys traveling around the world with his family.

Honda: Roots in Los Angeles
The decision to base its first overseas subsidiary in Los Angeles 55 years ago was a bold proposition for Honda.
At the time, the company was selling motorcycles only in Japan, and — in the "Land of the Automobile" — the entire U.S. motorcycle industry was selling no more than 60,000 units annually. Undeterred, American Honda opened its doors on June 11, 1959, in a small storefront on Pico Boulevard.
Promoting sales of a small motorcycle with a step-through design and 50cc engine known as the Super Cub, Honda launched the "Nifty, Thrifty, Honda Fifty" campaign In the early 1960s, with ads appearing in Life magazine and Readers Digest.
Encouraged by its effectiveness, Honda launched the legendary "You Meet the Nicest People on a Honda" campaign – then the largest ever marketing effort for a motorcycle company – which included a high-profile spot on the Academy Awards broadcast. The combination of the innovative marketing effort and Honda's reliable and technologically-advanced products changed how people looked at motorcycles. Within its first decade on American soil, Honda motorcycles had earned a place in America's heartland and on its trendy coasts. And Honda became the best-selling motorcycle in the world.
As the company prospered, Honda's local growth continued and the success gained the attention of local leaders. Los Angeles mayor Sam Yorty hosted a special ceremony to honor company founder Soichiro Honda. LA County Supervisor Kenneth Hahn joined dealers, associates and media to help cut the ribbon on a new 58,000 square-foot headquarters in Gardena in 1963. A candidate for governor, Ronald Reagan, visited the Gardena headquarters to see what all of the fuss was about with this upstart company.
By the end of its first decade, Honda was venturing into a new business, importing its first vehicle into the United States – the diminutive N600. It was dwarfed in size by the full-sized offerings of Detroit's "Big Four." But it was the Honda Civic that earned Honda a place in the U.S. auto industry. Civic brought new value to the market with the industry's first transverse-mounted engine and front-wheel drive – which created cabin space that was unusual for a small car.
Then, a series of events provided the pathway for the expansion of Honda's automobile business. First, the Clean Air Act of 1970 created challenging new tailpipe emissions standards that every automaker would have to meet by 1975. On the heels of these tough, new regulations came the 1973 oil crisis. Long lines at service stations prompted U.S. consumers to weigh fuel economy more heavily than ever before, an area in which Honda has always shined.
At the same time, Honda engineered and introduced the legendary compound vortex combustion controlled (CVCC) engine, the first and only powerplant to meet the Clean Air Act requirements without catalytic converters. Sales of Civic more than doubled with its introduction. Honda had once again proven itself to be a viable force in the "Land of the Automobile."
Over the next 50 years, the company expanded rapidly and built a reputation based on its legendarycommitment to innovation, quality and reliability. The Honda Civic and Accord became a staple for American families – and building these models in America made them even more popular.
Although the company now operates 70 facilities across the United States, including ten manufacturing plants in five states and fourteen R&D centers in seven states, Honda remains deeply connected to Los Angeles County.
Environmental Leadership
Guided for decades by a sense of responsibility to the environment, Honda has maintained the highest fuel-economy performance among full-line automakers and set aggressive, voluntary CO2 emissions reduction targets across its operations – the first automaker to do so.
This commitment to reducing emissions extends to Honda's operations locally. Mayor Jim Hahn and the City of Los Angeles took delivery of the nation's first commercial lease of a fuel cell car, the Honda FCX, on December 2, 2002. And Honda played a leadership role in the establishment of several of the nation's first hydrogen re-fueling stations in Los Angeles. At its North American Sales Headquarters in Torrance, the company commissioned a one megawatt stationary fuel cell that is capable of offsetting 25% of the facility's electricity consumption and approximately eliminating 16 million pounds of CO2 over 10 years. Honda remains committed to expanding alternative fuel vehicle and infrastructure deployments in Southern California, and strives to continuously improve the efficiency of the company's operations.
Local Outreach
Honda has always known that success isn't measured solely by the vehicles it makes, but also by the lives it enhances. Over the years, Honda has supported local organizations focused on youth & education, diversity & inclusion, health and sustainability.
On May 4, 2014 Honda Associates joined more than 660 participants to kick off the 23rd annual Los Angeles Ride for Kids at the American Honda campus in Torrance. Ride for Kids is a national series of motorcycle rallies in support of the Pediatric Brain Tumor Foundation. Honda has been the presenting sponsor of the event since 1991.
Direct Impact
Honda has invested more than $2 billion in the region and employs approximately 2,000 associates across six facilities in Los Angeles County. This includes not only its U.S. Sales Headquarters, based in Torrance since 1990, but continued investment in facilities like an Advanced Design Studio that opened in Downtown LA in 2012. In addition, Honda supports thousands of indirect jobs at Honda dealerships and suppliers throughout the county.
So, more than five decades since its establishment in Los Angeles, through its products, its operations, and its people, Honda continues to invest in the local community.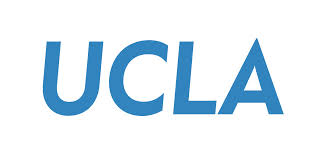 UCLA was established as the Southern Branch of the University of California in 1919. In the early years the student body rapidly outgrew the original campus on Vermont Avenue.
Construction began on a new site in Westwood in 1927. By that time, the name of the new school had changed to University of California at Los Angeles: UCLA.
UCLA's most spectacular period of growth occurred in the 25 years following World War II, when the pre-war enrollment of 9,000 students tripled. The temporary structures of wartime were replaced by residence halls, laboratories, classroom and service buildings, an extensive research library, a law school, a medical school and a teaching hospital. Today's student population of about 42,000 reflects the economic and ethnic diversity of California.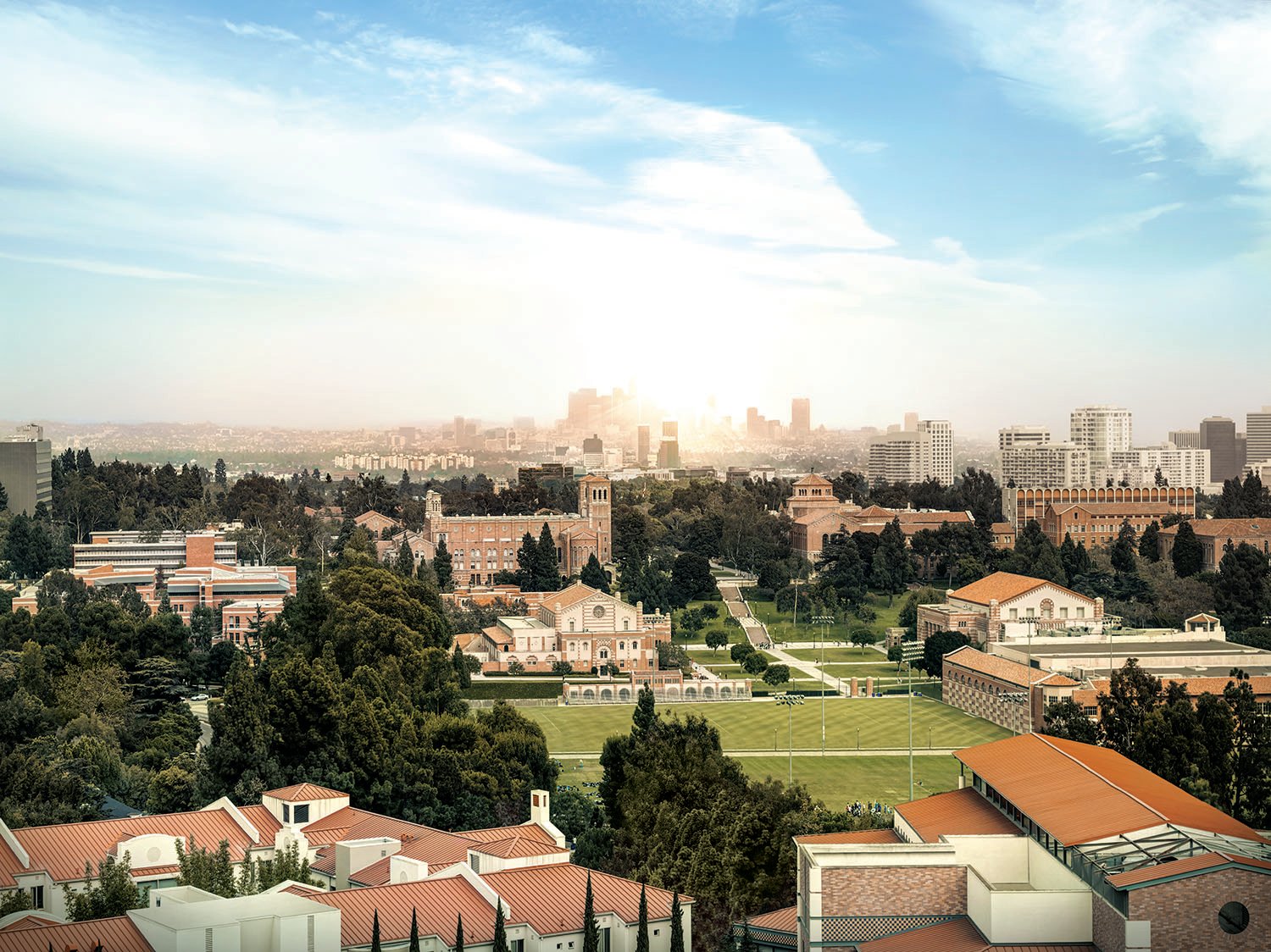 Although UCLA will not celebrate its 100th birthday until 2019, it is already a university known around the world for its academics, research and service. The London Times, in its annual reputation survey among academic experts, ranked UCLA No. 8 in the world in 2013.
At UCLA, risks are taken, doors are opened and anything is possible. In fact, every single day, people are helped somewhere, somehow, by something UCLA students, faculty or alumni have done, discovered, inspired or improved.
UCLA's can-do spirit has resulted in 13 Nobel Prizes, 12 Rhodes Scholarships, more NCAA titles than any university and more Olympic medals than most nations. Our faculty and alumni helped create the Internet, pioneered reverse osmosis, and revolutionized stroke treatment. In the past five years more than 100 companies have been created based on technology developed at UCLA.
Just five miles from the ocean, UCLA is bordered on the north by the Santa Monica Mountains and at its southern gate by Westwood Village. The UCLA campus has a look all its own: the rounded arches, ruddy brick and Italian Romanesque architecture of the early buildings blend with the contemporary designs of the newer structures.
The activity of Bruin Walk contrasts with the serenity of the Botanical Garden. Our campus and local community can enjoy outdoor rock concerts at Bruin Plaza or opera in the Schoenberg Music Building, contemplate a Rodin in the Sculpture Garden or attend a lecture in Royce Hall.
UCLA is a place for serious academics in a vibrant, dynamic atmosphere. But it is also a grand adventure, a life experience unlike any other. That's why Bruins believe anything is possible — and frequently prove it.
Past Honorees
2013
Yang Ho Cho – Chairman and Chief Executive Officer, Korean Air (read more)
Tribute video »
SpaceX (read more)
Tribute video »
University of Southern California (read more)
Tribute video »
2012
Caltech – Accepted by Jean-Lou Chameau, President. Tribute video »
NBC Universal – Accepted by Corinne Verdery, Chief Real Estate Development and Planning Officer, Global Real Estate.
Earvin "Magic" Johnson accepted by Andre Johnson, Executive Vice President, Magic Johnson Enterprises. Tribute video »
2011
Los Angeles World Airports – Accepted by Gina Marie Lindsey, Executive Director.Tribute video »
Dominic Ng, Chairman & CEO of East West Bank. Tribute video »
2010
Kaiser Permanente – Accepted by George A. Di Salvo, Senior Vice President and CFO, Southern California Region. Tribute video »
Do Won Chang, CEO of Forever 21. Tribute video »
2009
The Boeing Company – Accepted by Rick Stephens, Senior Vice President, Human Resources and Administration. Tribute video »
Dr. Patrick Soon-Shiong, Executive Chairman of Abraxis BioScience and CEO of Abraxis Health. Tribute video »
2008
The Walt Disney Company – Accepted by Anne Sweeney, Co-Chairman, Disney Media Networks and President, Disney•ABC Television Group.
Rick Caruso, Caruso Affiliated, President & CEO. Tribute video »
2007
Northrop Grumman – Accepted by Dr. Ron Sugar, CEO.
Jack Kyser, Founding Economist, The Kyser Center for Economic Research, LAEDC.Tribute video »
2006
City National Bank – Accepted by Russell Goldsmith, CEO.
Toyota Motor Sales – Accepted by Irv Miller, Group Vice President Corporate Communications.
2005
Janice Bryant Howroyd, CEO & Founder, ACT•1.
Alberto Alvardo, Los Angeles District Director, US Small Business Administration.
Richard Ziman, Chairman and CEO, Arden Realty.
2004
Liam McGee, President-Consumer Banking, Bank of America.
Monica Lozano, Publisher, La Opinion.
2003
George Deukmejian, 35th Governor of California.
William T. Huston, Watson Land Company.
George Nicholaw, KNX 1070 News Radio.
2002
Eli Broad, Founder, The Broad Foundation.
Timothy Leiweke, President & CEO, Anschutz Entertainment Group.
Cardinal Roger Mahoney, Archbishop, Archdiocese of Los Angeles.
James Thomas, CEO, Thomas Properties Group.
Andrea Van de Kamp, Chairman and CEO, Music Center of LA County.
Stephan Smith, Partner, Los Angeles Center Studios.
Tonian Hohberg, President and Founder, Fashion Institute of Design & Merchandising (FIDM).
2001
Michael Antonovich, Los Angeles County Supervisor, 5th District.
Dr. David Baltimore, President, Caltech.
2000
Richard J. Riordan, Mayor, City of Los Angeles.
Dr. Steven B. Sample, President, University of Southern California.
1999
George L. Graziadio, Chairman & Co-Founder, Imperial Bank.
Beverly O'Neill, Mayor, City of Long Beach.
1998
Edward P. Roski, President & CEO, Majestic Realty Company.
1997
John Bryson, Chairman & CEO, Southern California Edison.
1996
Thomas Decker, Executive Vice President, Bank of America.