QCD Overcomes Permitting Issues and Gains New Customer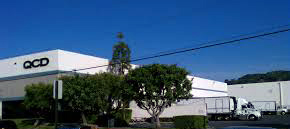 The LAEDC Business Assistance Program offers free, confidential services to help the businesses of L.A. County grow, thrive and overcome challenges quickly.  Recently, Quality Custom Distribution (QCD), based in City of Industry, engaged the LAEDC Business Assistance team to overcome challenges and successfully expand.  With permission of QCD, Bob Machuca, LAEDC Senior Regional Manager – San Gabriel Valley Region summarizes the assistance LAEDC provided to help facilitate the successful expansion project.  Here is an overview of the services provided and the outcomes.
BACKGROUND
Industry:  Logistics & Distribution

Company:  QCD, a subsidiary of Golden State Foods

Region: San Gabriel Valley

Type of Project: Expansion, as a result of QCD being awarded a contract to provide logistics for a large food and beverage retailer with over 800 Los Angeles and Orange County retail shops.   As part of the contract, QCD would need to commence logistics beginning in July 2013.
ISSUES/CHALLENGES
Once the contract was awarded, a quick implementation schedule was needed

Permitting and plan checks with various LA County departments (for tenant improvements; concrete slab, 20,000 square-foot freezer, new docks, electrical panel) were delayed due to government departmental backlogs, gridlocks, and limited staffing levels.

All these delays threatened to delay the opening of the QCD logistics operation by months, which would mean missing a contractual obligation to the retailer.

If delays did occur, there was a looming potential for contract non-performance and possible loss of the contract, which threatened the existing 150 jobs at QCD as well as an additional 100 new jobs.

QCD also was also seeking training funding programs for existing employees and funding for new hire training.
ACTION PLAN
LAEDC quickly facilitated meetings with key stakeholders and partners, including the City of Industry Industry Manufacturers Council, Southern California Edison, LA Works (WorkSource organization) for ETP (employment training programs) and OJT (on-the-job training) funding.  The LAEDC also worked with L.A. County Supervisor Gloria Molina's office to expedite permits and plan checks in coordination with the following LA County departments:   Building & Safety, Sanitation, Department of Public Works, Regional Planning, and Health Department.  The LAEDC also acted as ombudsman for QCD and provided consulting.
OUTCOME
Within a four month time frame, a successful resolution was achieved as a result of tremendous collaboration.

Permits were approved, expansion was completed, and new employees were hired.

QCD is in full operation and the team met its contractual obligation for the retailer, successfully providing efficient logistics to the retailer by July 2013.

LA Works WorkSource Center continues to work with QCD to provide training (ETP) for warehouse and forklift workers, and OJT funding for new employees.

Retained and created a total of 250 jobs at QCD facility
If you are aware of a company that would benefit from LAEDC's free, confidential services, please contact our regional manager for your area HERE.
————————————————
Posted February 2014